PARMA IS:
the new line condicrudo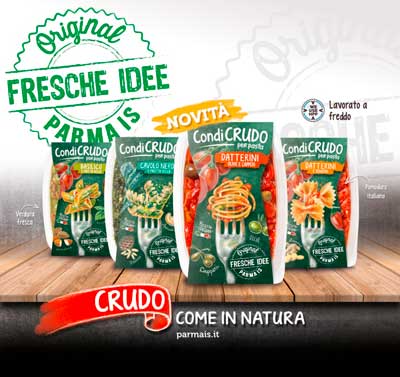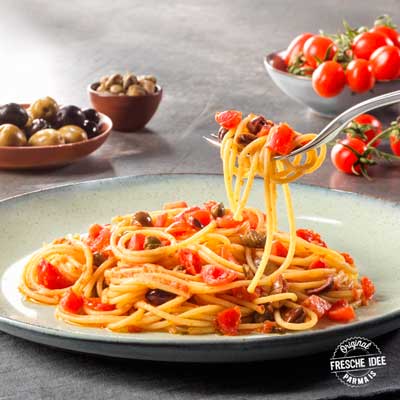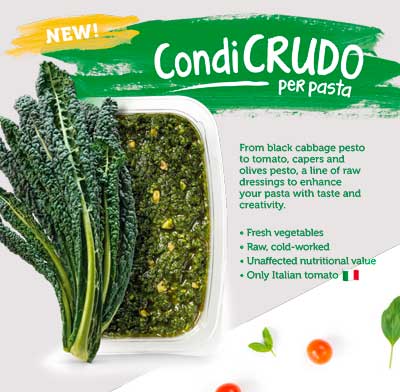 Parma Is is launching the new CondiCrudo line dedicated to the world of pasta sauces, using high pressure technology that keeps the quality and freshness of the ingredients intact, while allowing a longer shelf-life. "We want to make this technology a winning tool for the export of quality Made in Italy"
Fresche Idee, a brand from Parma Is, a Parma company located in the heart of the Parma Food Valley, expands the range with the new CondiCrudo line and definitely aims to become a main player in the fruit and vegetable universe of modern distribution. All products intended for this sector are raw, not pasteurized, thanks to the application of high pressure technology – HPP – of which the company is a pioneer and European leader. CondiCrudo is a fresh condiment based on Italian vegetables ideal for quickly and practically enjoying an excellent plate of pasta. In this brand new proposal, taste and flavour are like in nature: raw vegetables that keep their organoleptic, colour and fragrance properties intact. Parma Is presents the line at the next major international trade fairs: Marca, Macfrut, Cibus, PLMA in Amsterdam. For its production are usede fresh vegetables, dried fruits, combined with the superfoods of tomorrow. The trays of 160 and 180 grams, will be available in the fruit and vegetable channel; they contain no cheese in order to please also the plant-based consumer. Four references are now available: black cabbage and dried fruit; cherry tomatoes, basil and dried fruits; cherry tomatoes, capers and olives; cherry tomatoes and ginger.
Are you interested in the products of this company?
Visit the dedicated page to view the contact details and get more information.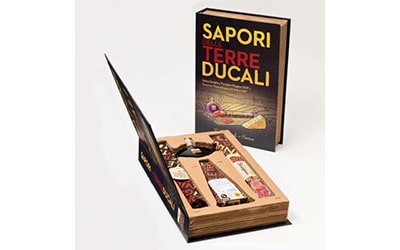 The book Flavors of the Ducal Lands combines all the flavors of the Parma tradition and offers a culinary journey of taste and …
read more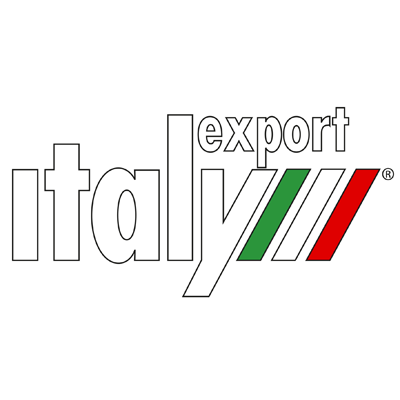 GIDIEMME s.a.s.
Via Ettore Fieramosca 31
20900 Monza (MB) - Italia
© GIDIEMME s.a.s. - All rights reserved - P.I. 05498500965