ASOLO DOLCE presents:
sfogliaciok, simply a moment of greedy sweetness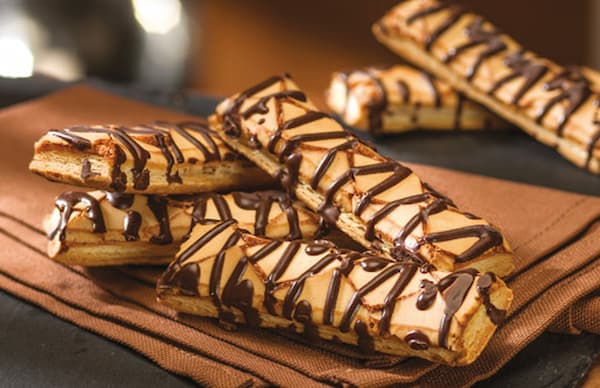 A renowned delicacy based on puff pastry, as tradition dictates, and made even more delicious with a generous splash of creamy cocoa.
Friable but crunchy, light and ultra-sweet. It is that puff pastry which has always been such a breakfast or dessert treat like the delicious and celebrated sfogliatine.
Sfogliaciok is puff pastry coated with crunchy layers of ultra-sweet, top quality chocolate.
In just 3 years it has become the protagonist of most of the shelves of Italian supermarkets and it is becoming famous also in foreign country, Europe and out Europe…
Quality is always together with the biscuits of Asolo Dolce, cocoa is UTZ certified and palm oil is of course RSPO.
In short, a really high quality product that makes Asolo Dolce proud of its range of Italian sweets offered every day to its clients with passion and dedication with the hope to satisfy more and more all the consumers who buy its biscuits.
Sfogliaciok was born from the idea of creating something more "chocolaty" and making the classic puff pastry even more delicious! 
Are you interested in the products of this company?
Visit the dedicated page to view the contact details and get more information.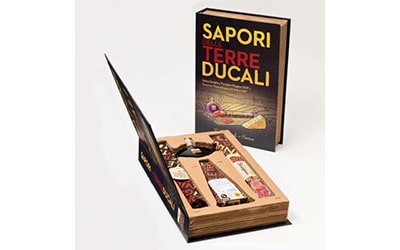 The book Flavors of the Ducal Lands combines all the flavors of the Parma tradition and offers a culinary journey of taste and …
read more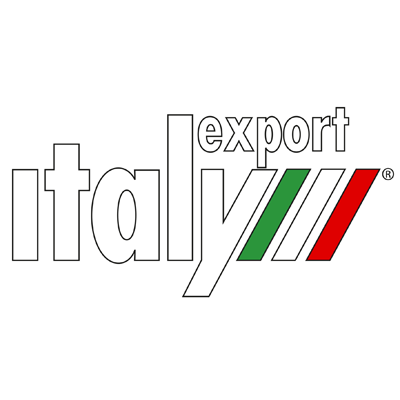 GIDIEMME s.a.s.
Via Ettore Fieramosca 31
20900 Monza (MB) - Italia
© GIDIEMME s.a.s. - All rights reserved - P.I. 05498500965