TONITTO 1939:
pleasure is for everyone
Tonitto 1939 is a family business, which for three generations has been preparing ice cream with the same care and passion as always. He spent his first 80 years constantly in search of the most perfect recipes, the purest raw materials with an eye always attentive to innovation and sustainability. To do this, the brothers Luca and Massimilano Dovo, currently at the helm of the company, follow three founding principles: Pleasure and Goodness, Authenticity and Innovation.
Pleasure and Goodness because Tonitto 1939 products are designed to satisfy all forms of pleasure. Authenticity because the company is always consistent with its values of authenticity and craftsmanship and innovation, which is based on constant research in anticipating trends and consumer needs.
On this point, the strong impetus given to the product range for the 2021 season is the measure of how continuous innovation is one of the guiding principles.
And there is no real evolution without respect for the environment, because only in a cleaner world can truly genuine ingredients be obtained: for this reason all its ice creams are made using energy from renewable sources and are prepared with first choice ingredients of origin guaranteed according to high quality criteria that have earned them the BRC and IFS certifications, without ever denying their aspiration for craftsmanship.
WITH TONITTO 1939 PLEASURE IS FOR EVERYONE
The pleasure of ice cream has different nuances, as many as the needs of consumers. Tonitto responds to every type of pleasure with a range of products designed to satisfy the request and which is always enriched with interesting news.
1. Natural Pleasure: "Il Sorbetto" and "Lo Stecco Sorbetto", a product for which Tonitto 1939 is the market leader. Without milk, consisting only of fruit, Il Sorbetto is now also available olso in the following flavors: Spritz and Blood Orange.
2. Healthy Pleasure: for consumers who, by choice or by necessity, do not want to give up the pleasure of an excellent ice cream meeting their needs (sugar-free, lactose-free, vegetarian / vegan, free-from hypoallergenic …): "Line", range of three flavors of ice cream with no added sugar sweetened with stevia and "Gaia", the first lactose-free ice cream which is also 100% allergens-free because it is based on "gluten-free" oats.
3. Individual Pleasure: for a taste experience that involves all the senses, the new "Origini" brand is pure pleasure. Through elaborate and trendy recipes, irresistible products are born, which also become very good for producers of raw materials thanks to the strategic partnership with Altromercato which guarantees the fair trade of cane sugar and cocoa used in the products. "YO-YO", fresh like ice cream, creamy like yogurt, also satisfies individual pleasure. A line of 3 products that combine the super creaminess of Greek yogurt with the taste of classic Tonitto 1939 recipes. Now also available in the stick version: Origini Amazzonia – dark chocolate, mango and passion fruit covered with chocolate and YoYo yogurt and berries covered with white chocolate.
4. Family Pleasure: it is the segment that responds to the "daily" needs of consumers who appreciate a small daily pleasure to share with family or friends with simplicity but with lots of taste. The classic Italian flavors interpreted by ice cream masters with important stories to tell in trays of 500 gr and up. "Coppa Famiglia", "Mini Coppa Famiglia" and "Gran Coppa Famiglia" with original and award-winning recipes from its assortment.
Are you interested in the products of this company?
Visit the dedicated page to view the contact details and get more information.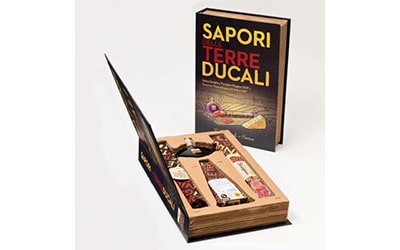 The book Flavors of the Ducal Lands combines all the flavors of the Parma tradition and offers a culinary journey of taste and …
read more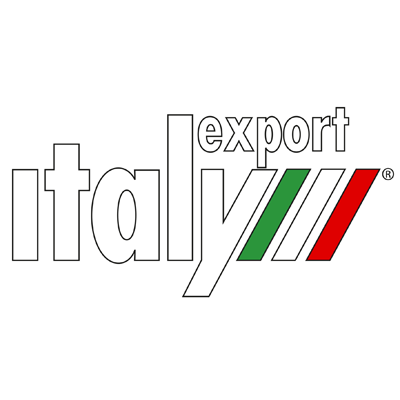 GIDIEMME s.a.s.
Via Ettore Fieramosca 31
20900 Monza (MB) - Italia
© GIDIEMME s.a.s. - All rights reserved - P.I. 05498500965