TERRE DUCALI presents:
the flavours of tradition
The book Flavors of the Ducal Lands combines all the flavors of the Parma tradition and offers a culinary journey of taste and quality.
It is the ideal gift for those who want to get to know the products of the Emilian territory.
For an optimal taste, we recommend to accompany Il salame Strolghino with flakes of Parmigiano Reggiano DOP and a few drops of Balsamic Vinegar of Modena IGP, a quick and easy recipe where the flavors and the history of good food meet.
Inside the book there is also a placemat signed Terre Ducali, great for hosting a last minute aperitif with friends.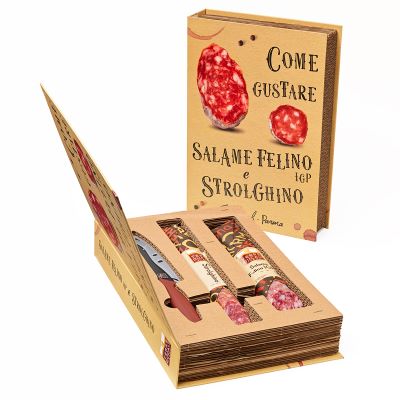 The big Terre Ducali book is the perfect Christmas gift for lovers of goodness and quality. It contains two typical products of Parma: Salame Felino IGP and Strolghino, accompanied by a special knife for thin and even slices.
For years they have been precious gifts to be enjoyed on holidays or special occasions, and we have brought them together and offered them together to enjoy the best of traditional products.
In order to enjoy them to the full, we recommend cutting them diagonally to obtain oval slices and pairing them with a fruity wine that enhances their characteristics.
Are you interested in the products of this company?
Visit the dedicated page to view the contact details and get more information.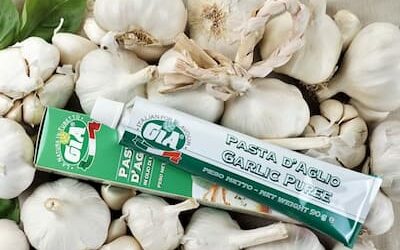 GIA garlic is produced to a unique formula based on an authentic Italian recipe. Careful handling retains the full fragrance and …
read more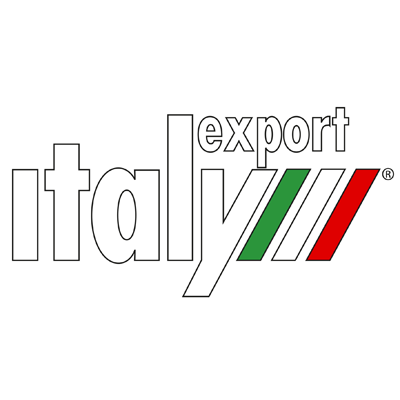 GIDIEMME s.a.s.
Via Ettore Fieramosca 31
20900 Monza (MB) - Italia
© GIDIEMME s.a.s. - All rights reserved - P.I. 05498500965