PROSCIUTTIFICIO SAN MICHELE srl
Via Cavo, 16
43037 Lesignano de' Bagni PR

Tel. +39 0521 857640
Fax +39 0521 857375
Prosciuttificio San Michele S.r.l., founded in 1975 and acquired by the present owners in 1995, is located in Lesignano de 'Bagni (PR), heart of the production area of Parma Ham PDO, in the celebrated Food Valley. Known and appreciated for many years in Italy and abroad as TERRE DUCALI, it stands today as the reference brand for the typical Parma cured meats also at an international level. The respect for environment, the quality of nationally sourced raw materials, the healthy side of employed ingredients, the eco-sustainability of the packaging, the traceability along the supply chain, represent the main success factors that have allowed the company's constant growth in Italy and internationally.
Since 2021 TERRE DUCALI (Prosciuttificio San Michele s.r.l.) has been part of the ParmaFood Group, an Italian family group, active in the production and distribution of fresh food products. The group is characterized by an artisan vocation in the search for quality and the ambition to establish a new aggregating pole in the food & beverage sector, equipped with products of excellence and cutting-edge technologies, through a long-term international growth. Sustainability, Quality and Lawfulness are the concepts emerging from its Sustainability Report, that take on a role of absolute centrality, acting as essential pillars under which all the other values, principles and activities of the group are placed.
TERRE DUCALI is the brand with which we offer our typical cured meats: Fiocco Ham, Culatta Emilia, Coppa di Parma PGI, as well as specialties such as Pancetta with black pepper and Cured Jowl (Guanciale), up to the complete range of typical Parma salamis including Salame Felino IGP and Strolghino. This latter is a specialty that Terre Ducali launched as first and through which it is still today market leader. Terre Ducali represents a landmark in the category of high-end Italian cured meats. The quality of its cold cuts is well represented contained in the Strade Golose line: a line of pre-formed trays involving manual laying of the cuts, sliced at a positive temperature. The top of craftsmanship and manual skills in slicing.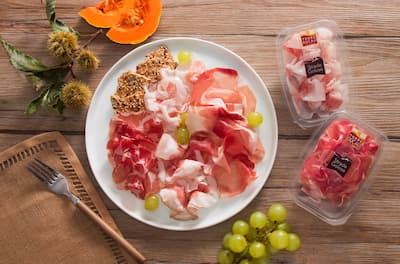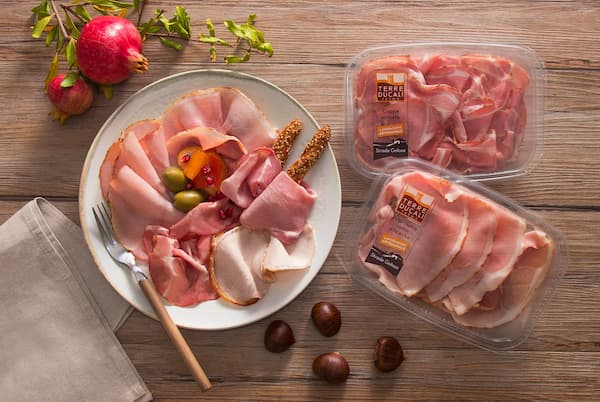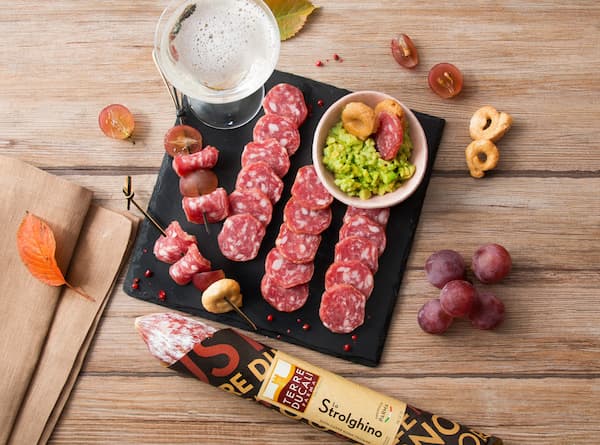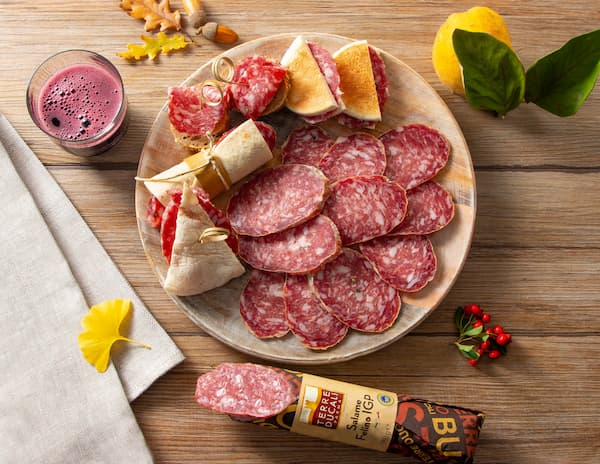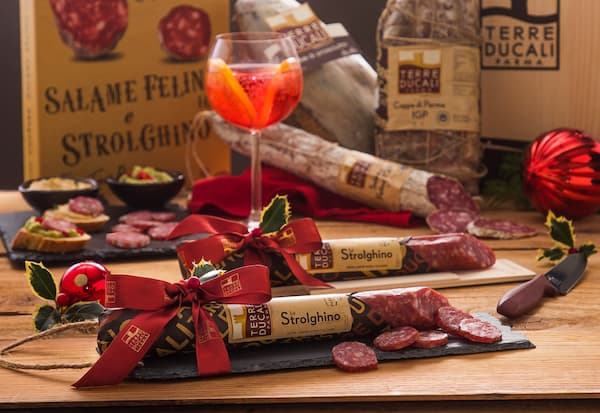 Are you interested in this product?
Contact us for more information
WOULD YOU LIKE TO BE IN TOUCH WITH THE COMPANY?
Our Magazine Italy Export has put Italian manufacturers in contact with foreign importers, distributors and buyers since 1984. We have attended for over 35 years the most important world trade exhibitions.
Click on the following button to be put in touch with the export manager of the company: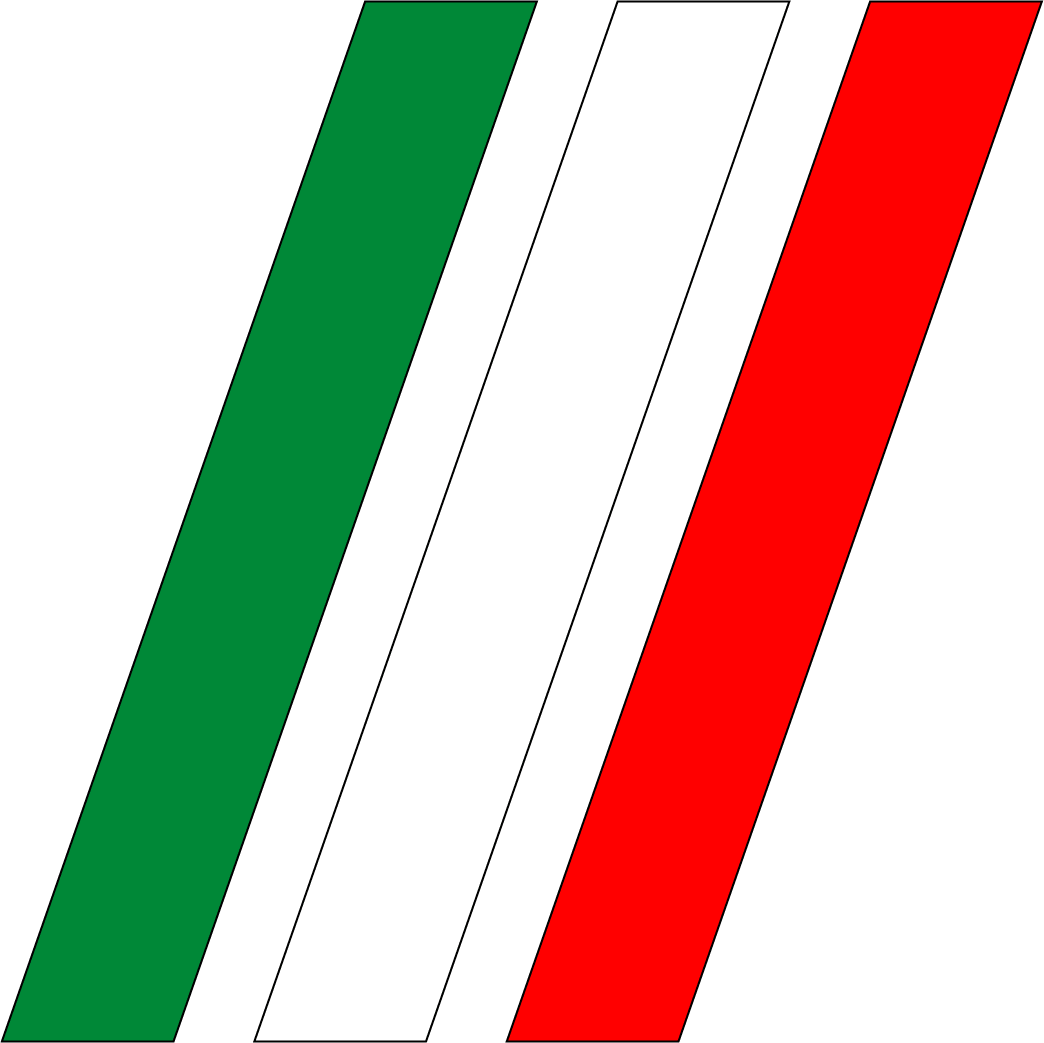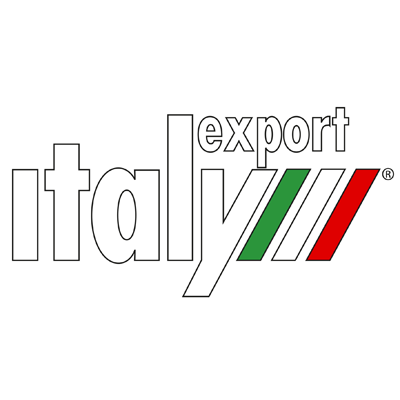 GIDIEMME s.a.s.
Via Ettore Fieramosca 31
20900 Monza (MB) - Italia
© GIDIEMME s.a.s. - All rights reserved - P.I. 05498500965