CAMPO D'ORO:
pistachio pesto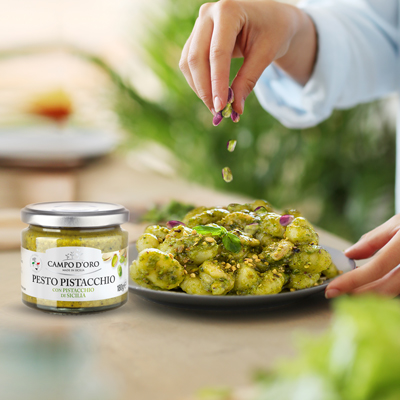 Campo d'Oro Pistachio Pesto is the Sicilian Pesto par excellence, created by the masters of the company. The product is made with the best Sicilian pistachios selected and processed according to the ancient tradition, freshly picked and finely chopped with a pinch of salt and extra virgin olive oil.
Pistachio Pesto surprises for its emerald green color and for its sweet and strongly aromatic component, obtained exclusively from Sicilian pistachios, a unique pesto, intended for true connoisseurs.
Ideal for seasoning pasta with the addition of fresh shrimps, or with cream cheese and bacon, for imaginative bruschetta, to fill tasty pizzas or to flavor a meat or fish dish.
A unique pesto much sought after and appreciated by gourmet lovers from all over the world.
Are you interested in the products of this company?
Visit the dedicated page to view the contact details and get more information.
With over 50 years of experience and respecting traditions, the yeasts of the Isabella Valentino company have brought a …
read more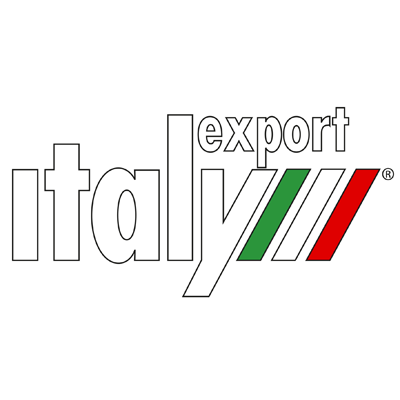 GIDIEMME s.a.s.
Via Ettore Fieramosca 31
20900 Monza (MB) - Italia
© GIDIEMME s.a.s. - All rights reserved - P.I. 05498500965