CAMPO D'ORO:
a family tradition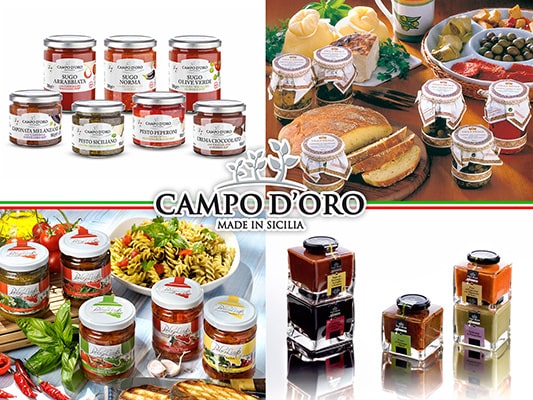 Campo D'Oro, based in Sicily in an uncontaminated environment away from chaotic cities and contemporary stress, manufactures premium tomato sauce, pestoes, pickles, marmalades, wines and other typical specialties since 32 years. Premises are located in a cozy countryside setting, where flavours and colours match each other. Here the family tradition has been dedicated for 2 generations in sourcing and blending ingredients, using the fresh raw material within 24 hours in its artisanal process.
Campo D'Oro products, with the brand Campo D'Oro, Villa Reale Supreme and Villa Reale are sold in more that 150 countries, thanks to its network of food distributors are present in gourmet stores, supermarkets, luxury department stores.
Campo D'Oro USA, operates direct deliveries from its New Jersey warehouse to customers, grocery stores and supermarkets nationwide in the North America. The organisation can handle small independent stores and national grocery chains.
Wide knowledge of the market and customer services are part of the Campo D'Oro credo, being competitive to make our customer more competitive.
Campo D'Oro has been interpreting the skills of its territory thanks to the veneration of its mother land, using high specialization and know how in food processing is bringing to the people the possibility of discovering and living the real Italian and Sicilian recipes.
These above are Campo D'Oro values
Are you interested in the products of this company?
Visit the dedicated page to view the contact details and get more information.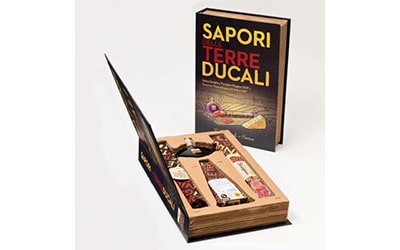 The book Flavors of the Ducal Lands combines all the flavors of the Parma tradition and offers a culinary journey of taste and …
read more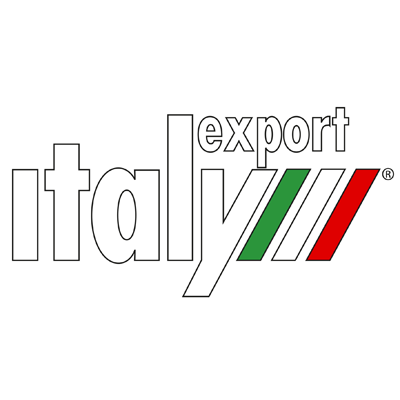 GIDIEMME s.a.s.
Via Ettore Fieramosca 31
20900 Monza (MB) - Italia
© GIDIEMME s.a.s. - All rights reserved - P.I. 05498500965