INDUSTRY TOOLS BY FERROFORMA
PROFESSIONALS FROM 35 COUNTRIES RATIFY +INDUSTRY 2021'S POSITION AS THE INDUSTRIAL MEETING OF THE YEAR
November 2021 – After many months of hardly any in-person advanced manufacturing events, +Industry 2021 was held on 26-28 October at Bilbao Exhibition Centre. As expected, it proved to be a very successful event, with a total of 10,332 professional visitors, 663 exhibitors and 60 expert speakers from Spain and abroad. The event aimed to offer a chance for professionals to come together once again and participants agreed that it achieved its goal. Exhibitors, visitors, delegates and speakers all agreed that they were all satisfied to be able to take part in an event of this kind.
In general, they declared that the event met, and even exceeded, their expectations. Synergies and new opportunities were generated in exhibition halls 1 and 3, thanks to the combination of various trade fairs – Addit3D, BeDigital, Industry Tools by Ferroforma, Maintenance, Pumps&Valves and Subcontratación, as well as the Workinn employment forum.
"As proved during these days, the industry was very much in need of an in-person event, and +Industry has been an excellent way to round off a busy month of bringing back trade fairs, with industry at the centre", explained Xabier Basañez, CEO of Bilbao Exhibition Centre. "It has been very dynamic and positive, and it really encourages us to continue working on events that foster spaces for business, knowledge and top-level networking. After many months of joint efforts, I am sure that we are all taking important steps towards economic recovery," he added.
Professional visitors responded very well to the event, despite some travel restrictions still being in place. 41% of attendees came from outside the Basque Country, practically from every corner of Spain. They mostly came from the regions of Navarre, Cantabria, Asturias and La Rioja, as well as cities like Barcelona, Madrid, Burgos, Zaragoza, Valladolid, Valencia, A Coruña and Pontevedra. International visitors came from 34 countries, mainly from France, Portugal, Germany and Italy.
Professional attendees were also very keen to take part in the programme of activities and the different parts of the fairs, which included live demonstrations, Innovation Workshops, talks, networking and B2B meetings. The latter were part of the European Industrial Subcontracting Meeting and proved to be very popular. 582 interviews, in which more than 89 national and international buyers took part, were held over the three-day event. Almost all of these meetings took place in person.
The European Industrial Subcontracting Meeting, which is organised by the Barcelona Chamber of Commerce, the Bilbao Chamber of Commerce and Bilbao Exhibition Centre, with the collaboration of the Spanish Network of Subcontracting, has been one of the great attractions of the event.
+Industry, the best place to get informed
Over three days, +Industry 2021 offered a first-rate conference programme with more than 60 national and international experts talking about key issues connected with 4.0 solutions for industry, and sharing knowledge and their experience with success stories in their respective fields.
The first day was the Industrial Maintenance Innovation Conference, which talked about cutting-edge technology for smart/predictive maintenance and other manufacturing technologies, the management of assets and facilities and production reliability within the framework of advanced maintenance.
The Digital & Additive Talks with CMH took place on the second day. These technical-strategic talks covered the latest 4.0 technologies for digital transformation applied to the industry. Aspects such as industrial 5G, sustainability and circular economy were also discussed.
Lastly, on the third day, Pumps&Valves Talks, a highly specialised programme of keynote speeches, offered visitors the opportunity to find out about the state-of-the-art fluid process equipment and technology through the best success stories from user companies and engineering firms. The "Challenges and Opportunities in Cycle Change Engineering Projects (EPC)" session brought this last block to a close.
The importance of +Industry as a "strategic event for interaction and to exchange knowledge" was the focus of the opening speech given by Ainara Basurko, Provincial Councillor for Economic Promotion, on 26 October. Teresa Laespada, Provincial Councillor for Employment, Social Inclusion and Equality, in the official opening ceremony for Workinn on the 27th, highlighted that the Basque Country is always looking for high-quality, well-paid industrial employment and that this forum would help to promote this. More than 90 jobs were offered at the fair, including some in new areas of advanced industry such as artificial intelligence, Big Data, 3D printing and programming.
+ INDUSTRY 2021: STRATEGIC MEETING POINT FOR ADVANCED INDUSTRY
January 2021 – +Industry will hold its next edition from 26 to 28 October 2021. The event's organisers have decided to hold this industrial meeting in the second half of the year in light of the uncertainty of the current situation and after having consulted the sector's most representative associations as well as exhibiting companies, once the preferential registration period had closed. Industry 4.0 requires a global vision and as a result of its commitment, Bilbao Exhibition Centre will continue working to organise a full and attractive event from an economic, commercial and technological perspective, adapted to the development level of its main stakeholders.
Under the umbrella of its brand, +Industry will simultaneously hold the following fairs: Industry Tools by Ferroforma, Subcontratación, ADDIT3D, BeDigital, Pumps&Valves, Maintenance and Fitmaq. In times of enormous challenge such as these, the objective of this event will focus on offering a much needed meeting point that generates business, fosters networking and brings new opportunities to activate the sector.
The sum of these seven events will also boost interesting synergies and offer customised solutions in manufacturing processes, supply and tools, in addition to the latest technologies, equipment for industrial processes and products for asset and facility maintenance. To do so, +Industry is committed to creating dynamic spaces with a programme that will combine the exhibition area with technical workshops, live demonstrations, B2B meetings and other complementary tools that will help to increase the commercial impact in alternative formats. Digital tools will also be present to extend the outreach of +Industry, offering content that can be followed online.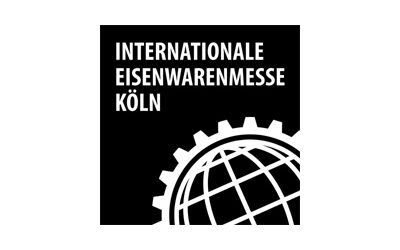 Leading companies from home and abroad confirm their participation at the leading global trade fair for the hardware industry.
read more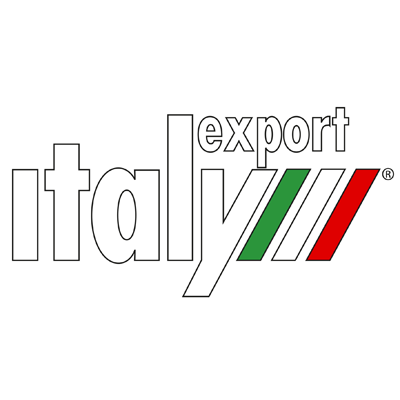 GIDIEMME s.a.s.
Via Ettore Fieramosca 31
20900 Monza (MB) - Italia
© GIDIEMME s.a.s. - All rights reserved - P.I. 05498500965