CERUTTI INOX presents:
the shovel made for true pizza professionals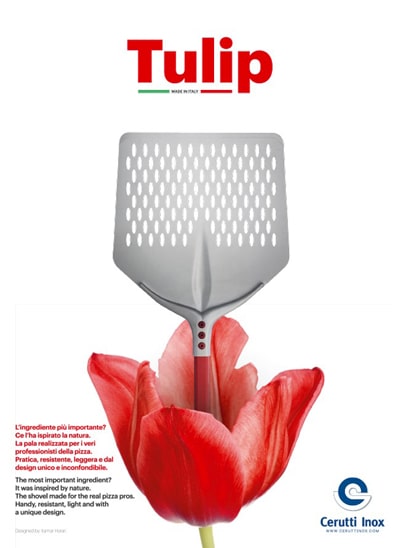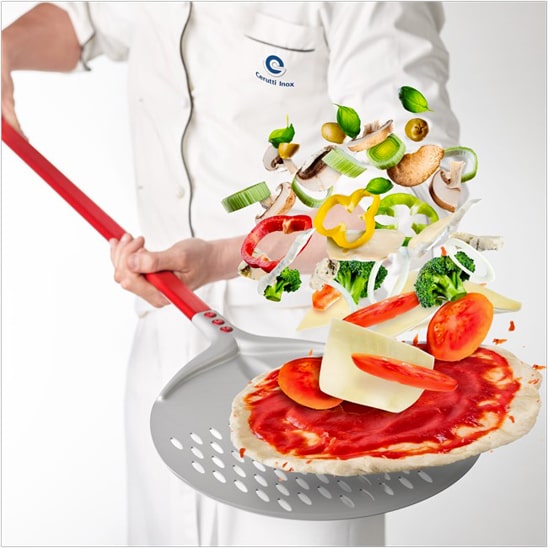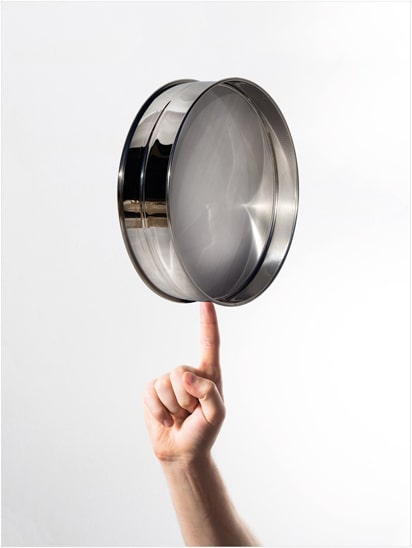 Cerutti Inox was founded in 1960 by Serafino Cerutti and is run today by the successive generation of family members. Since its foundation, the company has constantly increased in size, hand in hand with the range of products produced. Cerutti Inox is specialized in working of sheet metal using the most avant-garde technologies and equipment which permit a full-scale industrial cycle, starting from the sheet of steel and ending with the finished products, be they household items or hotel and catering equipment. Cerutti's products reach a high level of quality and technical perfection thanks to the commitment and high professionality of its human resources. In the last few years, the firm has succeeded in developing an extremely interesting and dynamic presence, deriving positively from its technical/technological background. Strong points are both the flexibilility of
structure, production and product reliability. As well as the manufacture of own products, Cerutti Inox develops and produces commissioned objects and particulars in other materials. The Company's legal headquarters are situated in Crusinallo diOmegna, in the province of Verbano-Cusio-Ossola (VCO), half way between Lakes Orta and Maggiore, whilst the administrative and operative centre is in Cuzzago di PremoselloChiovenda, a few kilometres from the Swiss border, next to the Valley Grande National Park. The establishment is situated in an area of over 12000 square metres.
In 2004, Cerutti Inox gained Environmental and Quality Certification, in 2006 it was the first company certified for Household District of VCO Mark and in 2018 obtained MOCA certification (materials and objects intended to come into contact with food).
The company has benefited from the precious collaboration of two confirmedly talented professionals who have brought a wave of style and originality to the new line of products.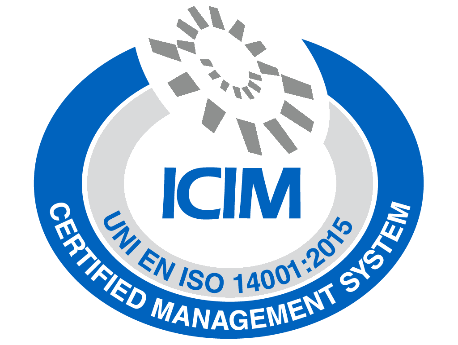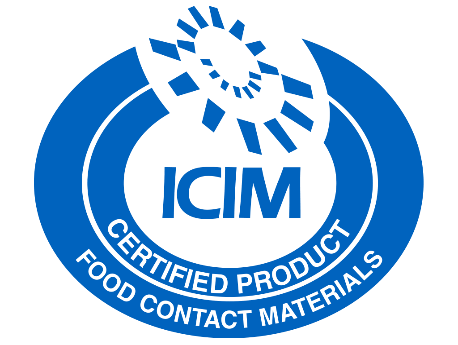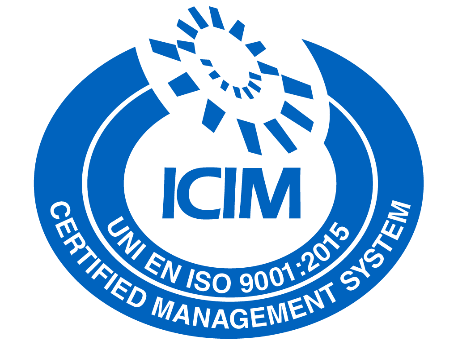 Are you interested in the products of this company?
Visit the dedicated page to view the contact details and get more information.
Made of anodized aluminium, its particular and unmistakable "dolphin tail" shape was idealized by the architect I.Harari, and its name was inspired by the first prototype made in the round…
read more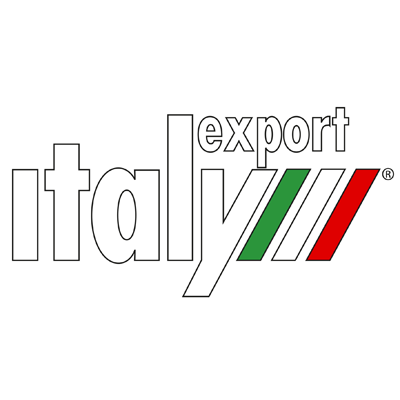 GIDIEMME s.a.s.
Via Ettore Fieramosca 31
20900 Monza (MB) - Italia
© GIDIEMME s.a.s. - All rights reserved - P.I. 05498500965