PAVAN ERNESTO & FIGLI presents:
the new 501/is and 501/iso spatulas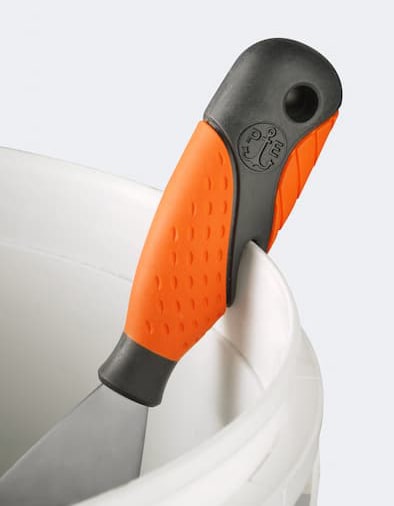 The range of "Ancora" spatulas is entirely composed by accurately manufactured tools made with the attention to detail and quality of handcrafted products.
With a large range of different model, and various steel thickness the "Ancora" tools manufactured by Pavan, will definitely meet the most stringent professional requirement.
THE NEW 501/IS AND 501/ISO SPATULAS
We revolutionized the ergonomic concept of the handle.
YES, because ergonomic don't just mean comfortable to hold in your hand, but it means also easy to use, practical, useful, that makes the work faster and more precise, and that is a real help for those who use a tool all day. Every day.
To combine all these needs it's essential to know how to listen to the needs of professionals and look at problems from a different perspective.
So we pointed out the need to have the spatula at hand, always clean, always ready to be used and can be stored it in a moment, close to you.
And here's the solution: a small notch in the handle, which is suitable for the most commonly used buckets, fits quickly and does not affect the comfort of the handle!
By all these reflections was born the new handle for 501/IS and 501/ISO spatulas.
The excusive hook allows you to attach the spatula to any bucket or similar support. Anatomical handle, result of ergonomic studies of the hand together with the properties of anti-slip material, guarantees a secure, easy-to –use and comfortable grip.
The 501/s model, with straight blade (501/IS) and oblique blade (501/ISO) are resulting from our experience and a careful study of the needs of the applicators.
Both spatulas have stainless steel blade with different flexible blade, milled and faired profile and round corners which represent the best choice for applying marmorino, lime putty and Venetian plaster, now available with the new "SINTESI" handle with hook.
Furthermore, with the 501/ISO model, thanks to the special shaper of the blade with an oblique cut, your hand will never touch the wall when applying the material, so you avoid ruining the plaster you have just applied.
This shape ensures all points can be easily reached and the rounded corners also allow better plastering of the material guaranteeing a more precise and homogeneous effect.
"Ancora" product, every time your security
Are you interested in the products of this company?
Visit the dedicated page to view the contact details and get more information.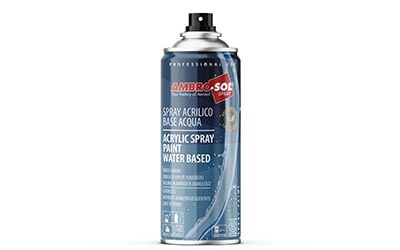 The brand new Ambro-Sol water-based spray paint is finally ready to help you express your creativity in a safe and environmental…
read more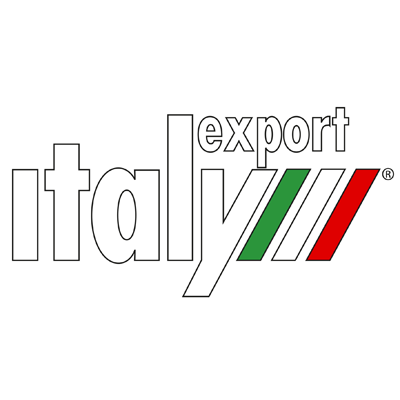 GIDIEMME s.a.s.
Via Ettore Fieramosca 31
20900 Monza (MB) - Italia
© GIDIEMME s.a.s. - All rights reserved - P.I. 05498500965