MOBIL PLASTIC:
pioneer of ecology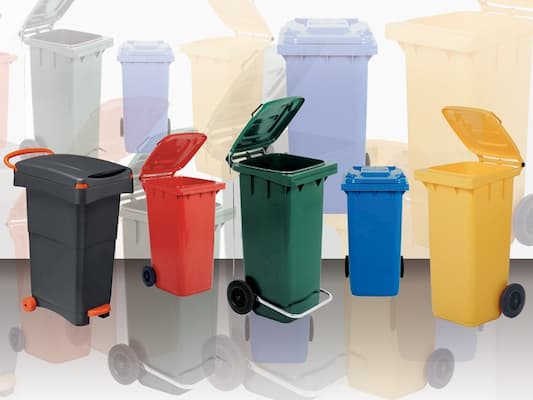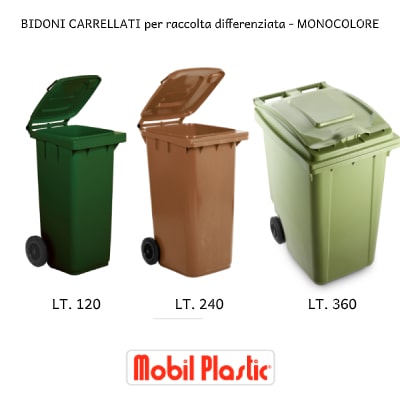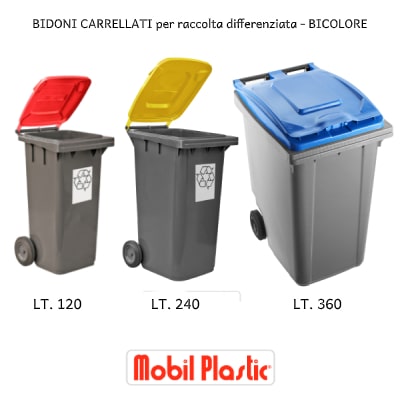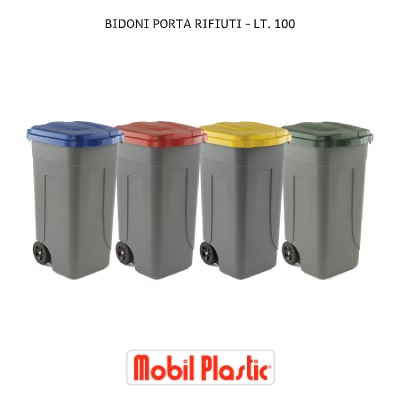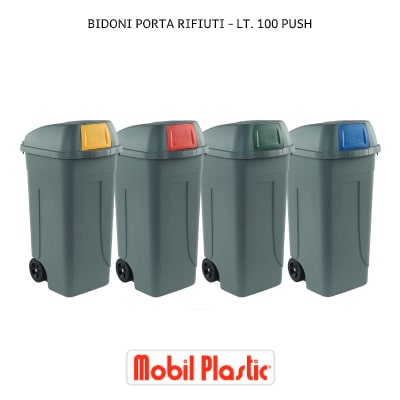 Mobil Plastic, an historic leader in plastics molding, has decided to focus on ecology for some years now thanks to the production of a special line of bins for separate collection. The 120/240/360-liters bins are made in accordance with Directive 2000/14 / EC (emissions below 97dB) and certified by TUV in accordance with UNI EN 840 1- 5-6. Suitable for interior and exterior, washable and weather-resistant, these bins are wheeled and equipped with two non-slip wheels that together with the ergonomic handle allow easy transport and movement to facilitate waste collection. 120 and 240-liters bins are all available in 8 single-party versions (gray, brown, blue, light and dark green, red, yellow and white) and in 4 two-colored ones (gray-yellow, gray-red, gray-blue and gray-green). 360-liters bins are available in 5 single-party versions (gray, blue, light green, red and yellow) and in 4 two-colored ones (gray-yellow, gray-red, gray-blue and gray-green).
Bins for separate collection are part of an already wide range of products that Mobil Plastic produces every day for recycling. From the smallest and most compact household collection bins in the DUSTY, ECO TOP, ECO AIR and NELLO series, Mobil Plastic is also focused on the needs of urban realities making bins of different sizes: the practical and robust 80-100 liters up, the range of wheeled bins from 120, 240 and 360 liters.
Are you interested in the products of this company?
Visit the dedicated page to view the contact details and get more information.
Omma presents the new tool trolley with MIS function and 7 drawers, mounted on telescopic slides and protected on the internal…
read more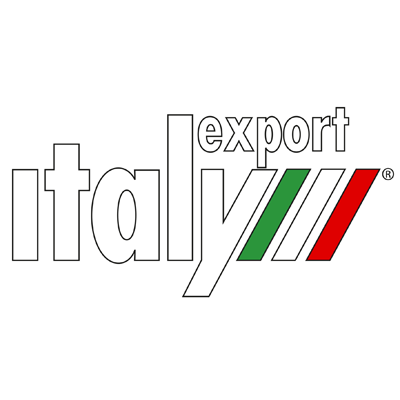 GIDIEMME s.a.s.
Via Ettore Fieramosca 31
20900 Monza (MB) - Italia
© GIDIEMME s.a.s. - All rights reserved - P.I. 05498500965