MACO presents:
m-push: a constantly evolving push latch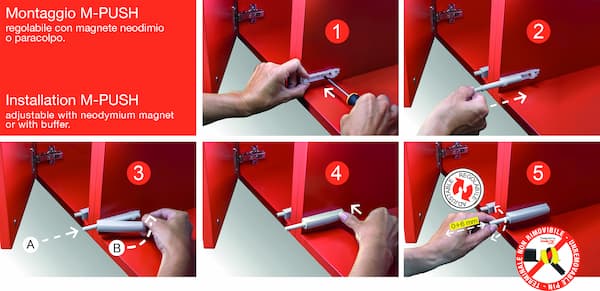 The MACO's range of M-PUSH has been integrated with new features.
The updated version of these push-latches, projected and manufactured exclusively in Italy, offers a more reliable and secure regulation system which avoids the removal of the pin.
The closing regulation till 6 mm enhances the adaptive capacity of this special pushing system and the activation gap reduced to less than 2 mm grants a better alignment between the door and the cabinet, so as to better meet the current requests from the design and furniture world.
Furthermore, M-PUSH 0496, 0497, 0498, 0499 have obtained the CATAS' certification. This validates the high technical quality of the product: nice, resistant, efficient with a longer durability.
White, black, light grey and lead grey: MACO's M-PUSH fits perfectly to any furniture. The two versions with neodymium magnet or buffer, both of them with stroke of mm.14 and mm.37, allow the opening of the cabinet doors, even for big dimensions.
MACO goes on investing in the future of its products to offer a reliable presence in the market of hardware and furniture fittings. Made in Italy solutions granted by more than 60 years of experience and commercial success.
Are you interested in the products of this company?
Visit the dedicated page to view the contact details and get more information.
Omma presents the new tool trolley with MIS function and 7 drawers, mounted on telescopic slides and protected on the internal…
read more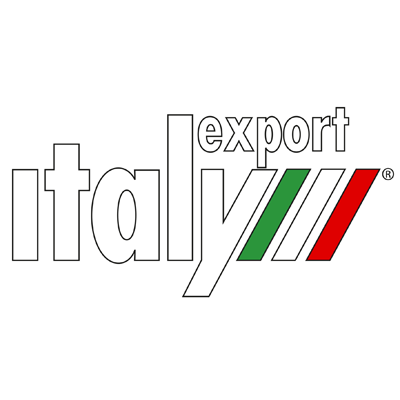 GIDIEMME s.a.s.
Via Ettore Fieramosca 31
20900 Monza (MB) - Italia
© GIDIEMME s.a.s. - All rights reserved - P.I. 05498500965