IVARS presents:
qafi, the new insert available in 4 sizes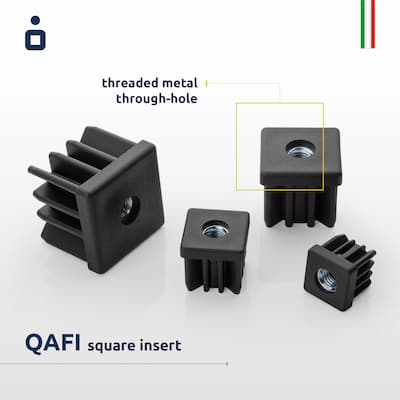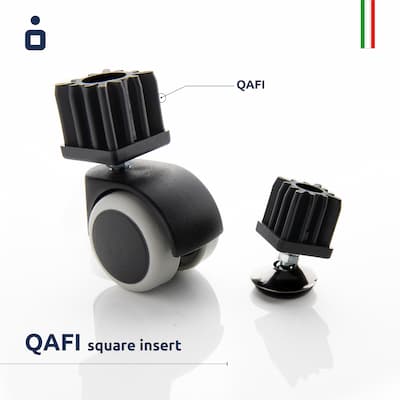 Qafi is one of those invisible but indispensable products: it is a special insert used for assembling feet and castors onto furniture components. Completely hidden from view once fitted, it is however essential to ensure stability and durability of assembly. This square-section glide features an M10 metal threaded insert that provides a solid, reliable tightness, thus guaranteeing the perfect functioning of any foot or castor in Ivars range.
Presented by the company at the latest edition of Sicam (October 2021), the insert is now available in 4 different sizes, providing maximum versatility: 50x50cm, 40x40cm, 30x30cm and 25x25cm for use even on smaller components.
Qafi completes the large selection of accessories in Ivars catalogue and, in keeping with the best tradition of the brand, represents an innovative, versatile and extremely functional component thanks to its wide range of applications.
Qafi represents the latest news in the accessories family designed and manufactured by Ivars: the company's expertise in producing furniture accessories is rooted in its long history and unswerving focus on ongoing research, extensive experimentation and passion for quality.
Are you interested in the products of this company?
Visit the dedicated page to view the contact details and get more information.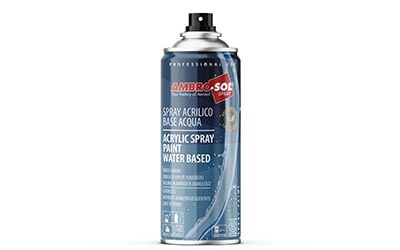 The brand new Ambro-Sol water-based spray paint is finally ready to help you express your creativity in a safe and environmental…
read more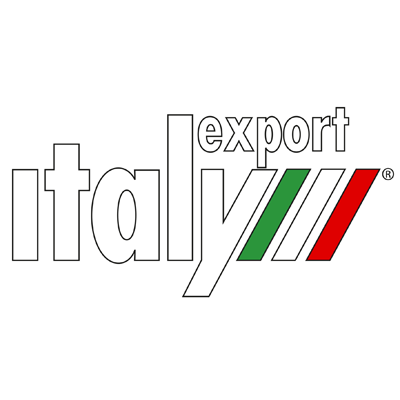 GIDIEMME s.a.s.
Via Ettore Fieramosca 31
20900 Monza (MB) - Italia
© GIDIEMME s.a.s. - All rights reserved - P.I. 05498500965