PASTIFICIO DI MARTINO and
dolce&gabbana together to celebrate la famiglia, la pasta, l'italia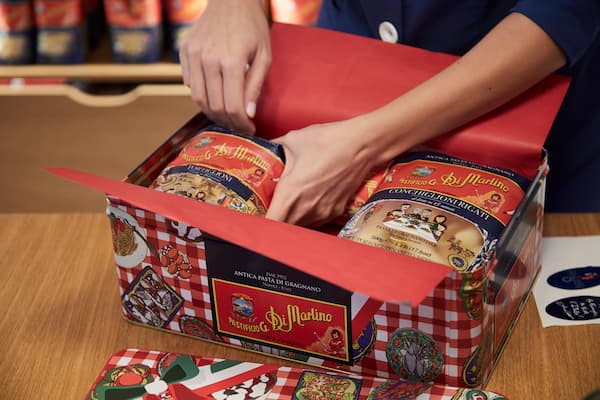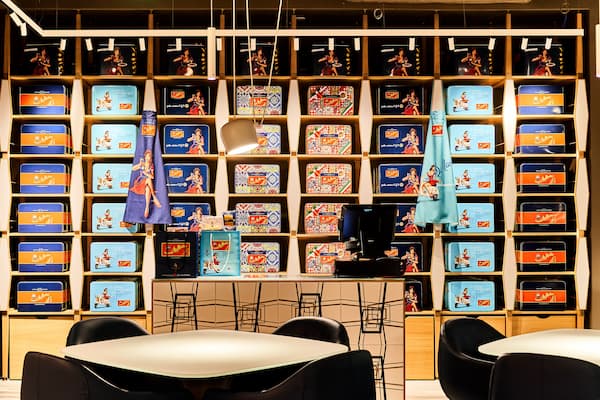 Two Italian excellences rooted in Made in Italy and the strong values of tradition
Through the bright colors of majolica tiles and references to the most famous Italian symbols and monuments, since 2017 Pastificio Di Martino and Dolce&Gabbana have been coloring pasta packaging, celebrating the iconic food that symbolizes Italian gastronomic culture. After more than 100 years, Di Martino pasta is changing its look, thanks to Dolce&Gabbana's creativity that has sewn the entire Italy on it!
The packs thus become a true postcard that travels the world, perfuming tables and enlivening pantries with Mediterranean-colored patterns. Sicilian carts, the famous "Pupi" and the image of Pulcinella, all iconic elements of Italian culture, frame the historic Pastificio Di Martino brand. Ranging from popular shapes such as Spaghetti, Penne Mezzani Rigate or Tortiglioni, to the great Neapolitan classics such as Mista Corta and Paccheri. The selection is completed with the traditional hand-wrapped long shapes that give new life to an ancient Gragnano tradition.
The main flagship of the collaboration are the elegant and colorful tin boxes, whose collection expands year after year, offering the perfect gift idea for lovers of 'good taste' made in Italy. Inside them, in addition to a rich selection of Pasta di Gragnano IGP, are carefully packaged accessories – aprons, shoppers, American-style placemats – designed and created by the Italian designer duo.
The collaboration with D&G has helped to foster a new market positioning for Di Martino pasta and to make, in a broader sense, dry pasta a product close to millennials and contemporary trends. In this way, pasta has strengthened its status as a symbol of Italian charachter and has become a real tool for enhancing Made in Italy in national and international contexts.
The jointly collection is available in selected stores in Italy and around the world, as well as at Di Martino's Pasta Stores and in the online shop.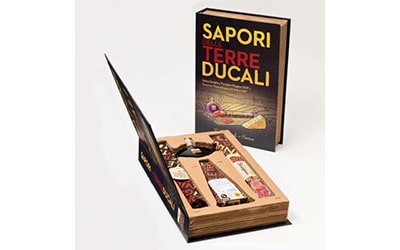 The book Flavors of the Ducal Lands combines all the flavors of the Parma tradition and offers a culinary journey of taste and …
read more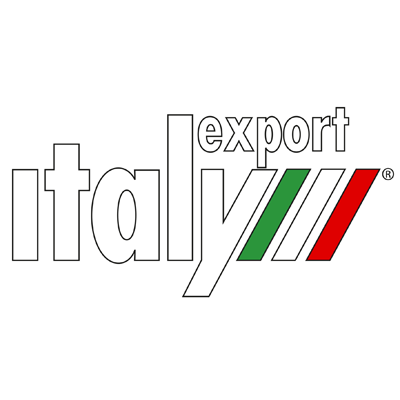 GIDIEMME s.a.s.
Via Ettore Fieramosca 31
20900 Monza (MB) - Italia
© GIDIEMME s.a.s. - All rights reserved - P.I. 05498500965