LA PASTA DI ALDO presents:
tagliatelle, the symbol of quality egg pasta
The Tagliatelle are the symbol of quality egg pasta par excellence. An enduring format that lends itself to any need, thanks to its thickness and width (4 mm). Enjoyed by all for its extreme versatility, it can be prepared with any sauce and will never fail to delight the taste buds! As tradition dictates, it is great with Bolognese sauce, but arguably even better when accompanied by a simple drizzle of olive oil, to bring out the joy of egg pasta.
Tagliatelle to Art in six simple steps
– Careful selection of the best Italian durum wheat semolina
– Use of local pasteurized eggs
– Experience and mastery in refining the right combination of ingredients for each type of pasta
– A slow drying process carried out at low temperatures to preserve all the nutritional and organoleptic properties
– An artisanal process conducted in full compliance with international standards for food safety and hygiene
– Pasta for Passion and Passion for Pasta.
Even non-experts and less refined palates are able to recognize LA PASTA DI ALDO in a thousand others.
Taste, texture, colour, consistency, lightness … it is not just a single distinctive feature that reveals its identity, but the perfect combination of all its qualities that makes LA PASTA DI ALDO unmistakable and inevitably the favourite.
Nutritional Properties
Kcal: 370 KJ: 1564
Carbohydrates: 61g of which sugars 1,1 g
Fat: 5,6g of which saturates 1,8g
Protein: 16g
Salt: 0,16g
INGREDIENTS: durum wheat semolina 68%, eggs 32%
Produced in a laboratory which also uses: eggs and cereals containing gluten

COOKING CHARACTERISTICS: Fill a large, tall pot with water (2l each 100g of pasta and place over high heat. When the water begins to boil, add salt to taste. After the salt has dissolved and the water is really boiling, add pasta to the water. Do not stir the pasta the first two minutes to preserve the length of the product. Follow the cooking time indicated on to the package. Drain the pasta and toss in a pan with the sauce to coat and let the pasta adsorbs the sauce.

COOKING TIME: 4/6 minutes
Are you interested in the products of this company?
Visit the dedicated page to view the contact details and get more information.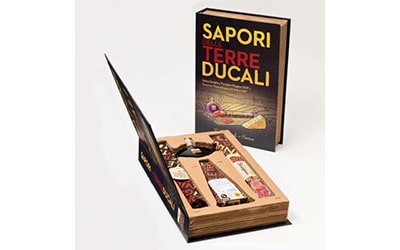 The book Flavors of the Ducal Lands combines all the flavors of the Parma tradition and offers a culinary journey of taste and …
read more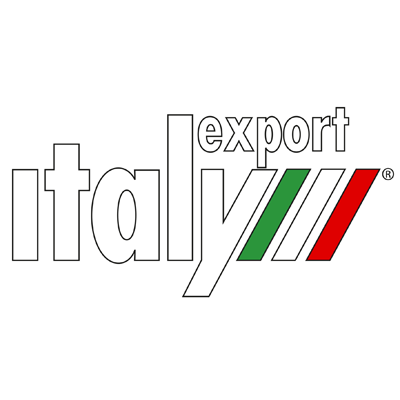 GIDIEMME s.a.s.
Via Ettore Fieramosca 31
20900 Monza (MB) - Italia
© GIDIEMME s.a.s. - All rights reserved - P.I. 05498500965