RESULTS BEYOND EXPECTATIONS FOR HOSTMilano AND TUTTOFOOD. FIERAMILANO CONFIRMS ITSELF AS THE EUROPEAN HUB
More than 150 thousand visitors met 2,700 companies, strengthening Milan as a European exhibition hub and for the international promotion of Italian excellence

The agreement with Informa Markets, one of the world leaders in the trade fair sector with 450 events in its portfolio, will increase the internationalisation of Italian companies attending Fiera Milano events. First event with FHA-HoReCa in Singapore
Milan, 27 October 2021 – Between the two events, more than 150 thousand trade visitors: the return in person of HostMilano and TUTTOFOOD, which ended today at fieramilano in Rho, in conjunction with MEAT-TECH, exceeded all expectations.
"The gamble of going back to meeting in person proved to be a winner – comments Luca Palermo, CEO and General Manager of Fiera Milano. There was a great desire to do business live, as shown by the meetings of the more than 150 thousand visitors with more than 2,700 companies. Together with the new agreements signed by Fiera Milano, this liveliness reinforces the supply chain approach that the Italian agri-food and hospitality ecosystem needs to present itself abroad in an organic way".
Crowded aisles and lively exchanges at the stands consolidate fieramilano's growing role as a European exhibition hub and internationalisation driver for Italian companies of all sizes. A continuous and organic strategy, as demonstrated by the constant increase in international buyers, also in collaboration with ICE Agency.
In terms of agreements, the new partnership with Filiera Italia and Coldiretti will promote Made in Italy agri-food products around the world in innovative ways, with the aim of doubling the value of exports. The recent agreement with Informa Market, on the other hand, one of the world leaders in the trade fair sector with over 450 events in its portfolio, will bring the companies taking part in Fiera Milano events to even more strategic foreign areas. Among the first events, the participation of Italian companies in the next editions of FHA-HoReCA, an event dedicated to food and hotellerie organised by Informa in Singapore.
"The collaboration between Fiera Milano and Informa Markets – continues Palermo – starts from the Food & Hospitality sectors, where we are international leaders, and then continues in other sectors. We are certain that this alliance can represent a further opportunity for internationalisation to be offered to companies participating in trade fairs. Our ambition remains unchanged: we want to strengthen ourselves as a European hub capable of hosting congresses and events with a global reach. This is why we are increasingly focused on activating partnerships with major international players".
With this edition HostMilano and TUTTOFOOD have confirmed themselves as platforms not only for business, but also for presenting data and research, sharing knowledge, international competitions and discovering new trends: hundreds of events are scheduled.
I'LL BE THERE: TUTTOFOOD 2021 IN PRESENCE FROM 22 TO 26 OCTOBER
FOR AN UNPARALLELED KNOWLEDGE AND BUSINESS EXPERIENCE
Milan, July 2021 – Working in Food & Beverage is a matter of passion, not just business. Aromas, flavours, textures – and an ever more carefully designed packaging – contribute to a multi-sensory experience that can only be appreciated by looking, touching and tasting in person.
That's why TUTTOFOOD 2021 will be back in presence at fieramilano from 22 to 26 October: an irreplaceable opportunity to discover consumer trends and the most interesting product innovations, thanks to a rich schedule of events and authoritative partnerships, as well as to do networking, by creating new relationships and consolidating existing ones within an exhibition that allows visitors to explore in depth the various sectors through each dedicated area.
This year's news will be the TUTTOFRUIT area, dedicated to fresh fruit and vegetables and to product innovations of range IV and V, which joins the sections launched in recent editions such as TUTTOHEALTH, TUTTODIGITAL and TUTTOWINE. The latter will be reinforced with an even greater focus on the presentation of territories and their products of excellence and with selected tastings that will give Italian and foreign buyers the opportunity to discover even the most particular and refined vines and terroirs.
The 2021 edition will also present an organic focus on established sectors: TUTTODAIRY, TUTTODRINK, TUTTOFROZEN, TUTTOGROCERY, TUTTOHEALTH, TUTTOMEAT, TUTTOOIL, TUTTOPASTA, TUTTOSEAFOOD, TUTTOSWEET, TUTTOWORLD.
The most effective time to be there
Even during the peaks of the pandemic, the agri-food sector proved to be one of the most resilient: while the Italian economy had to face contractions of up to 8%, most of the Food & Beverage segments contained the drop between 1 and 4%, as confirmed by the Export Planning analysis for Fiera Milano. But it will be in the coming months that the full potential of the sector will unfold, taking the annual growth in world trade for 2021 to rates of up to 12%.
The performance of Italian exports compared to the pre-pandemic data of 2019 is also interesting: if the milk and dairy sector registered a +2.9% and the cured meats sector a +3.2%, the figure rises to +4.1% for pasta and bakery and to +6% for the sweet sector, reaching +7.1% for fresh fruit and vegetables and +10.15 for oil.
Around 600 exhibitors and buyers from all over the world
In this context, TUTTOFOOD 2021 will be a really quality-oriented edition that will confirm internationalisation. At the moment, there are around 600 registered exhibitors from Italy and around the world, starting with Europe. Among the most represented countries are Belgium, the Netherlands, Portugal, Spain, with participants also from the UK and Ireland, Germany, France, Nordic Countries and Eastern Europe (Czech Republic, Romania, Hungary). From outside Europe, are confirmed interesting presences from Asia (India), Middle East and North Africa (Egypt, Turkey), North and South America (USA, Peru, Uruguay) and even from distant countries like Oceania and Indonesia.
Particularly noteworthy this year is the presence of collective exhibitions, such as Eat Nordic (Denmark, Norway, Sweden and Finland) and "Balkans" (Slovenia, Serbia and Kosovo).
Also thanks to the continuous support of ICE/ITA Agency, is expected an important presence of buyers from areas of particular interest: in addition to Europe, also North and South America, the Mediterranean area and Turkey, Russia and the CIS countries, selected markets in the Middle East and the United Arab Emirates.
This is proved by the words of many Italian and international buyers. "The experience of tasting the products and meeting suppliers in person is vital. That's why we will be at TUTTOFOOD 2021", says Prenesh Lingham, Group Procurement & Control Manager of Guvon Hotels & Spas, South Africa.
Amr Tawfik, Sales Director of Arabian Stores Co., Ltd., Saudi Arabia, adds: "Participating makes all the difference – my goal is to test high quality products and learn about product innovation, market trends and training".
"Visiting the exhibition allows to receive a more personalized attention and to find new products for my import company of Italian products", concludes Tom Berger of Guido's Fresh Products, USA.
An experience to be enjoyed in total safety thanks to Safe Together, the protocol developed by Fiera Milano that covers access procedures, management of exhibition areas – including sanitation – and protective measures during the visit.
TUTTOFOOD 2021 will be held at fieramilano from 22 to 26 October.
TUTTOFOOD AND HOSTMILANO: FOOD AND PROFESSIONAL HOSPITALITY TOGETHER AT FIERA MILANO FROM 22 TO 26 OCTOBER 2021
Milan, 28 December 2020. TUTTOFOOD Milan, the global, innovative B2B event for the agri-food sector and national and international point of reference, traditionally held in May, has been postponed to October 2021. The event will now take place between 22 and 26 October to seize the opportunity to take advantage of all the strategic and system synergies with HostMilano, the world's leading event in technologies and solutions for hospitality and out of home sector.
"At this time, we have to react in a cohesive and multifaceted way, even in the exhibition sector", states Carlo Bonomi, President of Fiera Milano. "Professional events need to remain a part of companies, to help them to become more competitive in a market where innovation and globalisation are increasingly fundamental elements for the recovery of economic sectors, as well as for the country as a whole".
"We are aware of the focus of our events and we want to transform the uncertainties at this time into opportunities", says Luca Palermo, CEO of Fiera Milano. "The fact that these two strongly connected events will be running at the same time, will allow for an enhancement of the entire Food and Hospitality sector, and Milan will once again be confirmed as an international exchange hub and facilitator of meetings and business opportunities between the supply industries".
TUTTOFOOD, the agri-food exhibition with the most complete offer in Italy, which embraces all the Food & Beverage chains, alongside HostMilano, already the undisputed leader, will be a unique and indispensable event for all professionals and a solid platform of international standing, providing networking opportunities between all the key players of the supply industries.
The key theme "Sustainable Growth" placed the focus on sustainable industry solutions.
Anuga, the world's largest…
read more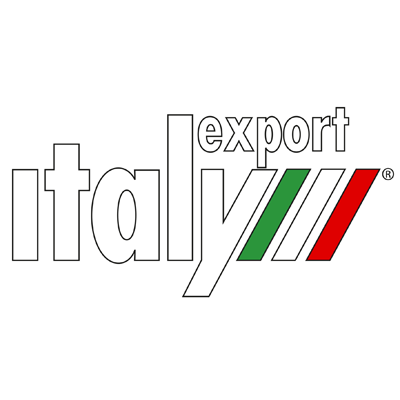 GIDIEMME s.a.s.
Via Ettore Fieramosca 31
20900 Monza (MB) - Italia
© GIDIEMME s.a.s. - All rights reserved - P.I. 05498500965