CIBUS IN SEPTEMBER: FIRST EUROPEAN FOOD EXHIBITION
The event represents the restart of the made-in-Italy agri-food sector and its exports
(Parma, 10 June 2021) – Cibus 2021, to be held in Parma from August 31 to September 3, is the first major Italian international B2B exhibition to reopen in-person. Cibus represents the restart of the Italian food and beverage sector and its exports. During the long lockdown period, the made-in-Italy agri-food sector not only met domestic demand, but increased its export shares. Demand from abroad increased for both typical products of the Mediterranean diet (pasta, tomato-based products, olive oil, cheeses) and high-quality premium products. Good conditions, therefore, for a strong production recovery of the sector and for the consolidation of new positions on international markets.
Exhibiting companies at Cibus have already confirmed their participation, reassured by the success of the vaccination campaign and by the sanitation and distancing measures that will be adopted by Fiere di Parma in its exhibition centre, as already tested successfully at Cibus Forum in September 2020.
Luigi di Maio, Minister of Foreign Affairs and International Cooperation stated: "Italian Food is the true symbol of Made in Italy throughout the world. Trade fairs are its major promotion tool, the best showcases for exports and generators of economic growth. The Italian fair system has proved maturity and resilience. Now we can officially announce that physical trade fairs will start again on June 15, a target that we have been working for with much determination. Cibus 2021 will be the first international food trade show marking the restart of our nation, the flagship of "Made in Italy Excellence".
All product categories will be on display at Cibus 2021: from deli meats to cheeses, from pasta to tomato-based products, from olive oil to baked goods, from beverages to grocery products, from frozen foods to local products, and more. There will also be a new area dedicated to the Ho.Re.Ca. channel (restaurants, bars and similar), called "Ho.Re.Ca.The HUB", in partnership with Dolcitalia. Other dedicated areas include the new Unionbirrai and Birra Nostra space dedicated to craft beers and Bellavita Expo, the B2B event which for years has been organizing promotional shows for Italian Food & Beverage in foreign capitals.
Italian and European retail buyers will be attending Cibus 2021, as well as large delegations of business operators from the USA, Latin America, and Asia, thanks also to the incoming programme of the Italian Trade Agency (ICE). Buyers are offered a unique opportunity, through the "on the road" Cibus Destination programme, to visit the production plants of the Food Valley and its points of sale, and, through "on-site" Cibus Destination, discover the new trends of Authentic Italian food by exploring thematic itineraries dedicated to local productions.
Many new products will be presented at Cibus 2021. Here is a first list of them:
In the pasta sector: red lentil sedanini, green pea fusilli, green pea mezze penne rigate, all gluten-free; superfood spaghetti enriched with matcha and ginseng, spirulina extract, dragon fruit, vegetable charcoal, turmeric and ginger; organic beetroot couscous.
In the sauces sector: ready-made organic sauce with organic grape tomatoes, designed for children; sauces prepared with no added flavourings, preservatives or sugars; vegan grape tomato ragout; ready-made truffle sauces in nine different flavours, at an affordable price. Cheeses will include: thin slices of Tuscan Caciotta, Tuscan Pecorino PDO, Pecorino with pesto, Pecorino with saffron, Pecorino with truffle, ready to eat in trays; spreadable cheese with 15% Parmigiano Reggiano; oat milk yoghurt.
In the meat sector: sandwich with cooked ham and cheese; Manzetta d'Abruzzo; fully traceable cooked ham.
Condiments include: a new range of premium-quality Italian extra virgin olive oils; vinegar made from quality craft beer.
Also: compostable coffee pods with new recyclable paper wrapping; cold coffee cream ready to serve without mixing or other preparations; mineral water enriched with collagen, zinc and hyaluronic acid; organic sesame and honey bars; ready-made salads in biodegradable and compostable bioplastic bags to be disposed of in household organic waste; pink apple in a recyclable bag; organic chocolate and hazelnut cream; truffle-flavoured nuts; pesto crisps. Finally, frozen foods include: Pinsa Romana; Neapolitan pizza, with a thin dough in the centre and a crunchy crust.
Visitors to Cibus 2021 will be welcomed by the city of Parma, which is this year Capital of Culture and UNESCO Capital of Gastronomy; the city streets will host "Cibus Off", the Collateral Event that combines culture and gastronomic discovery.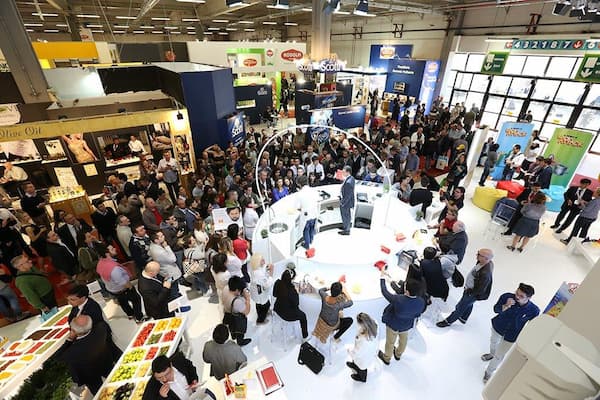 CIBUS 2021 : DATES CONFIRMED 1ST WEEK OF SEPTEMBER
(Parma, Feb 2, 2021) – Following the monitoring the evolution of the pandemic on international scale and the involvement of all stakeholders, Italian and international buyers and agrifood companies, Fiere di Parma in agreement with Federalimentare – the Italian Food & Drink Industry Federation- is confirming the dates of Cibus 2021: the show is scheduled from Tuesday August 31st to Friday September 3rd. The evaluation of the vaccine campaign and air travel bubbles for overseas professionals have been taken into account for the final decision.
The XX edition of Cibus, the International Food Exhibition, will be the restart of the Italian food industry, the first showcase for the domestic food & beverage sector. On show, new products will haul the recovery of domestic consumption and international exports for all categories: cured meats, cheese, pasta, tomato based products, oil, bakery, beverage, grocery, frozen local specialties and more…
The re-opening of Cibus (the 2020 edition was cancelled as a result of the pandemic) corresponds with a revival in food exports: Istat – Italian National Institute for Statistics- elaborated by Federalimentare indicate a substantial stability in 2020 (+0,1% in the first 10 months of 2020), that should evolve into significant increase in the first half of 2021. This data gives a glimpse of a large inflow of international buyers, so much so that a huge budget has been allocated to promote their incoming (travel and accommodation). The dialogue with the overseas buyers has never stopped, even during the harshest months of the pandemic, thanks to the reinforcement of the B2B platform My Business Cibus, the Cibus Lab webinars, the participation of Cibus to Food Hotel China last November and to the next Gulf Food in Dubai (February 2021).
Around 3000 Italian companies will attend Cibus 2021 together with the food sector main players. The show will therefore be a not to be missed occasion to analyze the great changes accelerated by the pandemic, both for production and consumption. A program of dedicated conferences will be organized in the unique and coherent frame of "Cibus Forum" pointing out the continuity with the event presented in September 2020.
THE SHOW WILL RUN EITHER MID-JUNE OR BEGINNING OF SEPTEMBER. SURVEYS IN PROGRESS INVOLVING EXHIBITORS AND ITALIAN AND INTERNATIONAL BUYERS. DEDICATED EXTRAORDINARY BUDGET TO TOP BUYERS'INCOMING
(Parma, 2021, January 13) – Cibus 2021 is confirmed; the International Food Exhibition XX edition will be the first show of the year entirely and exclusively dedicated to Made in Italy foods. The pandemic's unpredictability suggests that Fiere di Parma will postpone the opening of the show initially scheduled on May 4.
To fix the new date, 2 surveys were launched at the end of 2020: one involving a selection of exhibitors of all food categories and the other, a panel of 1000 Italian and international buyers.
Two possibilities are coming out: either launch Cibus during the 3rd week of June – just before Vinitaly – or 1st week of September, i.e. just before Salone del Mobile- Design Week. The final decision will obviously take into account the evolution of the pandemic and vaccination campaign. Fiere di Parma and Federalimentare, in agreement with ITA – Italian Trade Agency, together with the Italian agrifood main players will shortly cast the dice.
95% of the 3000 companies who applied to Cibus 2020, then cancelled, have already confirmed their participation to Cibus 2021. Also the international buyers are giving a positive answer, so much so that an unprecedented budget of 3 million euro is being dedicated to the incoming of top buyers.
The challenge is to intercept the progressive economic and commercial recovery in Italy and worldwide. Cibus 2021 will be a physical show to present new products and allow the international community to return to Italy and visit the production sites of flagship food companies. The event will also capitalize the matching generated during the last months on the on-line platform MyBusinessCibus and by the contents developed during Cibus Forum and Cibus Lab, the website where new workshops will be organised all along 2021, with the participation of Italian and international food companies and buyers.
The key theme "Sustainable Growth" placed the focus on sustainable industry solutions.
Anuga, the world's largest…
read more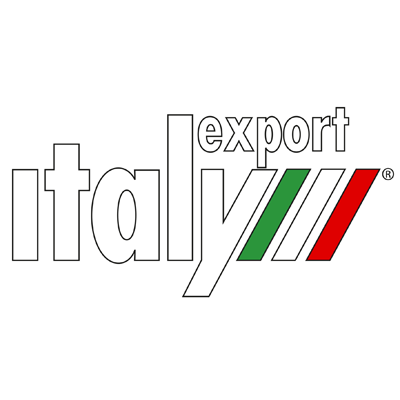 GIDIEMME s.a.s.
Via Ettore Fieramosca 31
20900 Monza (MB) - Italia
© GIDIEMME s.a.s. - All rights reserved - P.I. 05498500965