RIGAMONTI PIETRO & FIGLI presents:
kitmaxi-tomato presses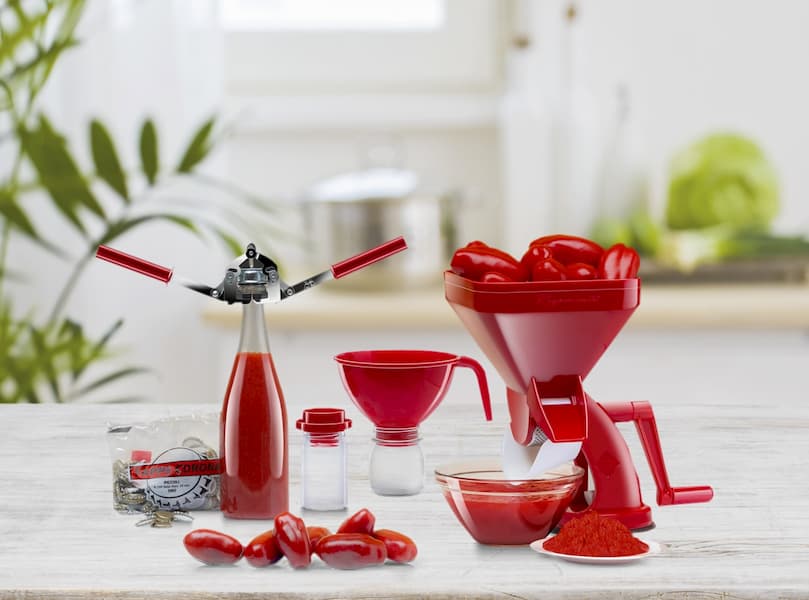 Tasting a fresh, genuine, preservatives free, homemade tomato sauce, on a spaghetti or macaroni plate, is a unique pleasure, a real delicacy that is worth trying…
The kit proposed by Rigamonti Pietro & Figli, allows you, to prepare in no time and preserve for many months your homemade tomato sauce in large quantities and at a reasonable price.
The set includes the hand-operated worldwide appreciated Rigamonti tomato masher, which separates the peel and seeds from the pulp, a useful funnel with an adaptor for jars of all sizes, a ladle to transfer the sauce into the appropriate containers and a functional capping machine which can also includes a set of 50 26 mm crown caps for those who prefer to store the purée in glass bottles. Just follow the synthetic instructions on the box to prepare in few hours as much tomato sauce as you need for an entire season and even more.
So what are you waiting for – choose your tomatoes and get ready to work. With the tomato sauce kit of Rigamonti eat healthy and save money. Go back to the traditions of the Mediterranean cuisine: make your everyday sauce with your own hands and enjoy it on a steaming plate of pasta, whenever you want.
It has a unique flavor, the taste of your own garden and you know what you are eating.
Try it and you will never go back to the industrial tomato juice.
Are you interested in the products of this company?
Visit the dedicated page to view the contact details and get more information.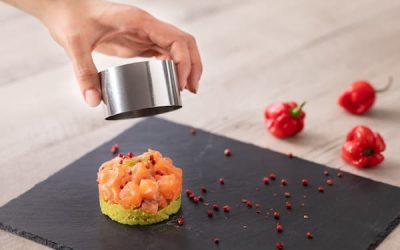 Calder produces 18/10 stainless steel pastry rings in different sizes and heights, starting from the smallest ones used for cutting and creating…
read more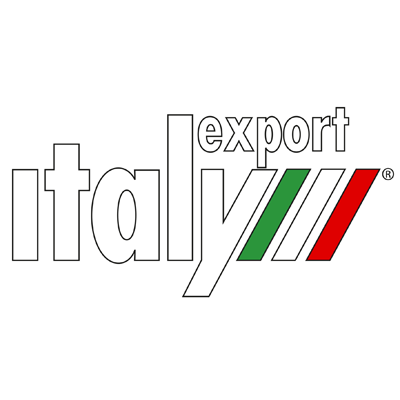 GIDIEMME s.a.s.
Via Ettore Fieramosca 31
20900 Monza (MB) - Italia
© GIDIEMME s.a.s. - All rights reserved - P.I. 05498500965