THAIFEX – ANUGA ASIA 2023 SMASHES RECORDS WITH UNPRECEDENTED SCALE AND GLOBAL PARTICIPATION
Record-breaking convergence of over 78,000 unique trade visitors and more than 3,000 exhibitors at IMPACT Muang Thong Thani, Bangkok, Thailand, solidified its position as the largest food and beverage trade show in Southeast Asia. Plans for THAIFEX – Anuga Asia 2024 and THAIFEX – HOREC Asia 2024 were also announced.
Bangkok, Thailand – May 30, 2023 – THAIFEX – Anuga Asia 2023, the largest food and beverage trade show in Southeast Asia, concluded with a resounding success, surpassing expectations with its impressive scale and remarkable international participation. The event has solidified its position as one of the most influential international food and beverage trade fairs. Held from May 23 to May 27, it featured a display of 3,034 exhibitors from 45 countries, encompassing a vast 130,000 square meters of exhibition space. This marked a notable growth compared to the pre-pandemic show in 2019, which saw the participation of 2,745 exhibitors.
Countries that demonstrated a strong presence at the event once again included China, Brazil, Italy, Japan, Malaysia, Norway, Poland, South Korea, Turkey, the United States and Vietnam, among others.
Adding to the international diversity, new country groups made their mark at the event, including Australia, organised by the Department of Primary Industries & Regional Development (DPIRD), the French Pavilion, Hungary, organised by the Hungarian Export Promotion Agency (HEPA), Sri Lanka, organised by Sri Lanka Export Development Board and the United Kingdom, organised by the UK Department of Business and Trade.
The 2023 edition also reported a significant increase in attendance, attracting over 78,764 visitors from 133 countries, a 17% increase compared to pre-pandemic levels in 2019.
Highlighting the importance of face-to-face business networking, THAIFEX – Anuga Asia 2023 featured a highly anticipated buyer programme that facilitated business meetings between 1,900+ top-quality international buyers and exhibitors, fostering valuable connections and partnerships.
The Future Food Experience+ segment at THAIFEX – Anuga Asia showcased next-generation food and beverage innovation, featuring 33 speakers from around the world. With a remarkable turnout, the sessions provided valuable insights, trends, and breakthroughs that will shape the industry's future.
Exploring World Coffee also witnessed a coffee spectacular as the Thai Coffee Association (TCA) proudly welcomed esteemed Ambassadors from Brazil, Guatemala, and Kenya, who presented their nations' coffee markets, farming techniques, and distinctive varieties. 400 attendees were treated to a sensory experience as they sampled over 40 coffee-cupping samples from diverse origins.
Khun Phusit Ratanakul Sereroengrit, Director-General of the Department of International Trade Promotion (DITP), Thailand, announced that "DITP has organised the well-received THAIFEX – Anuga Asia 2023 alongside two valuable partnerships – Thailand Chamber of Commerce (TCC) and Koelnmesse – both of
which have played pivotal roles in the success of this year's event. The 3 organisers have built a platform to foster industry evolution and attract local and international exhibitors while sharpening Thailand's position as a prominent player in the global F&B landscape through THAIFEX – Anuga Asia 2023. Thailand will continue to establish itself as a hub for the F&B industry, driving innovation, and contributing to the global food ecosystem."
Khun Sanan Angubolkul, Chairman of the Thai Chamber of Commerce (TCC), said, "THAIFEX – Anuga Asia has been a resounding success, surpassing our targets visitor numbers and turnover. The show provided a valuable platform for Thai SMEs entrepreneurs and startups to introduce and launch their products and services to the international market, resulting in immediate orders and promising leads. Our entrepreneurs highlighted opportunities for product development and market testing, to meet changing customer needs. Foreign buyers were also impressed by the local exhibitors' showcase of modern food trends, including organic, plant-based and sustainability. Beyond F&B, the event also boosts tourism revenue as high-spending visitors plan to explore various destinations in Thailand."
Mathias Kuepper, Managing Director, and VP Asia-Pacific of Koelnmesse, said, "As one of the organisers of Asia Pacific's leading food and beverage trade show, I am immensely proud of the unprecedented success achieved at THAIFEX – Anuga Asia 2023. The record-setting event has witnessed an 89% increase in exhibitors and a 50% surge in trade visitors compared to 2022. This achievement has firmly established our position as industry leaders and provided an exceptional platform for global food and beverage stakeholders. More than ever, F&B trade businesses are looking for a concentrated platform to engage in business negotiations and achieve their year's target within a few short days.
As we work towards the highly anticipated launch of THAIFEX – HOREC Asia trade show from 6-8 March next year and our 20th edition of THAIFEX – Anuga Asia 2024, we reaffirm our commitment to industry leadership, innovation, and fostering invaluable connections."
It is a huge challenge: In order to guarantee a sustainable future for everyone, economic growth, social development…
read more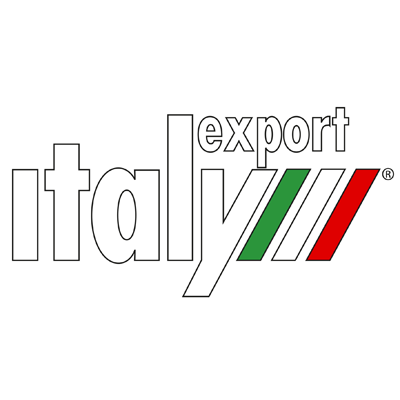 GIDIEMME s.a.s.
Via Ettore Fieramosca 31
20900 Monza (MB) - Italia
© GIDIEMME s.a.s. - All rights reserved - P.I. 05498500965