ISM AND PROSWEETS COLOGNE CANCELLED IN 2021 DUE TO THE PANDEMIC
New date 30.01.-02.02.2022 – the planning for 2022 has already started
Cologne, 27 November 2020 – Two weeks ago, Koelnmesse, the top associations of the German sweets and snacks industry as well as important industry representatives were still confident that they would be able to stage both ISM and ProSweets Cologne 2021. However, the continuously growing number of infections and the related lockdowns as well as the travel restrictions in the international environment are now forcing Koelnmesse to call off the hybrid editions of ISM and ProSweets Cologne planned from 31.01.-03.02.2021. Koelnmesse has taken this decision in close collaboration with the industry sponsors of both trade fairs. "We deeply regret this of course. We were well-aligned and we firmly believed that we would be able to enable the sweets and snacks industry a re-start with ISM and ProSweets Cologne 2021," explained Gerald Böse, President and Chief Executive Officer of Koelnmesse. "However, due to the current uncertainties our exhibitors and visitors don't see any dramatic improvement that would make a trade fair participation possible in January. We will nevertheless remain on the ball and will immediately set about organising ISM and ProSweets Cologne 2022 with new energy," Böse added. The planned digital format, Matchmaking365+, will also not be implemented, because a purely digital offer without a physical trade fair would not bring about the desired benefit for the exhibitors and visitors. In their role as important innovation platforms for the industry, the two trade fairs are instead planning a campaign for the presentation of significant industry developments, new products and trends from the sweets and snacks sectors.
"Trade fairs like ISM and ProSweets Cologne live from the variety of national and international industry experts, which is in turn what distinguishes the quality of the event. Due to the currently very dynamic infection situation and further cancellations on behalf of the exhibitors, we can no longer guarantee this quality and the recently announced steady number of registrations could no longer be held upright. We are naturally disappointed. However, it is now important to look ahead to the future positively with our customers. We in Cologne are still prepared to carry out our trade fairs with the highest safety and hygiene measures and are already looking forward to a new edition of ISM and ProSweets Cologne," stressed Oliver Freser, Chief Operating Officer of Koelnmesse.
The International Sweets and Biscuits Fair Task Force (AISM) as the industry sponsor of ISM also deeply regrets this decision: "The sweets and snacks industry was optimistic that it would be able to really take off again with the aid of ISM 2021. As an international business platform, ISM has an essential significance for the industry regarding pushing business forward. However, due to the ongoing high numbers of infections and further lockdowns in many European countries, this decision was unfortunately unavoidable," explained Bastian Fassin, Chairman of the AISM.
Preparations for 2022
The planning for the events in 2022 has already started. Together with the industry sponsors, Koelnmesse will use the time to ensure that ISM and ProSweets continue to be well-aligned in terms of their concept. This includes the further development of digital formats, which offer a suitable enhancement to the physical trade fair. The next editions of ISM and ProSweets Cologne will be staged from 30.01.-02.02.2022.
#ISM
ISM 2021: ORGANIC PRODUCT SEGMENT CONTINUES TO EXPAND
International newcomers with organic products at the world's largest trade fair for sweets and snacks – COVID-19 contributes towards the growth of the organic segment
Organic has been booming for years and has long since become part of the consumer's everyday routine. The Corona pandemic is contributing towards the further growth of the organic segment. According to the Association for Consumer Research (GfK), the demand for organically cultivated food rose significantly more strongly during the first three months of the Corona crisis than the turnover of the food trade as a whole. But also regardless of the Corona pandemic, the organic market continues to grow. According to the Research Institute for Organic Farming (FiBL) and the Agricultural Market Information Association (AMI), the expenditure of private households on organic products has more than doubled since 2010. In 2018, organic foodstuffs to the value of 40.7 billion Euros were sold throughout Europe, 37.4 billion Euros of which in the European Union.
Particularly the organic snacks segment is experiencing enormous growth, because the consumers are attempting to reconcile their work-intensive lives with staying healthy. Snacks play a decisive role here, because snacks can provide useful nutrients, when there is no time for a proper meal. According to a report from the Global Organic Snacks Market, which was published by KBV Research, the global organic snack market is expected to turn over Dollar 23.7 billion by 2025, which corresponds to a market growth of 14.09% CAGR during the forecast period.
These market developments will also be reflected at ISM, the world's largest trade fair for sweets and snacks. Whereas in 2017 only 282 exhibitors with organic products were represented at the global trade fair for sweets and snacks, with 362 exhibitors the share of organic exhibitors in 2018 was already around 25 percent. At the 50th edition of ISM in 2020, ISM set a new record with 425 companies that presented numerous organic products. This corresponds to a growth of around 34 percent for the period between 2017 and 2020. 175 exhibitors, who will be presenting their organic products at the trade fair, have already registered for ISM 2021. Based on previous experiences, this figure will more than double over the coming months. The following companies are among the international first-time exhibitors in the organic segment: Bäckerei Evertzberg (Germany), BSCG (the Netherlands), Gusania (Lithuania), Incom d.o.o. – LEONE Chocolate (Slovenia), LNS Trade (France), Mipama (Poland), Moulins de Kleinbettingen (Luxemburg), Nut Vinograd (Russia) and Thai B.B. Fruit (Thailand).
The offer of organic products at ISM is thus larger than ever and the organic segment once again holds a variety of products in store for the coming event in 2021. This ranges from organic chocolate and sweet organic sandwich spreads such as nut nougat creams or jam, to cakes and biscuits, ice cream through to organic snack items such as vegetable chips, energy bars or dried fruit. In addition to companies with many years of expertise in the organic segment, many young companies are exhibiting at ISM as well as companies that have expanded their line-ups to include organic items.
New products are also awaited in the Trend and Natural Snacks section in Hall 5.2. Furthermore, also in Hall 5.2 the new Ingredients segment of ProSweets Cologne that is being staged parallel "ProSweeets Ingredients – inspiring products" will also deliver interesting new approaches and product solutions. With a view to the implementation of sustainable raw materials and innovative ingredients for the production of sweets and snacks, this section will without doubt not only be of interest for the organic exhibitors of ISM.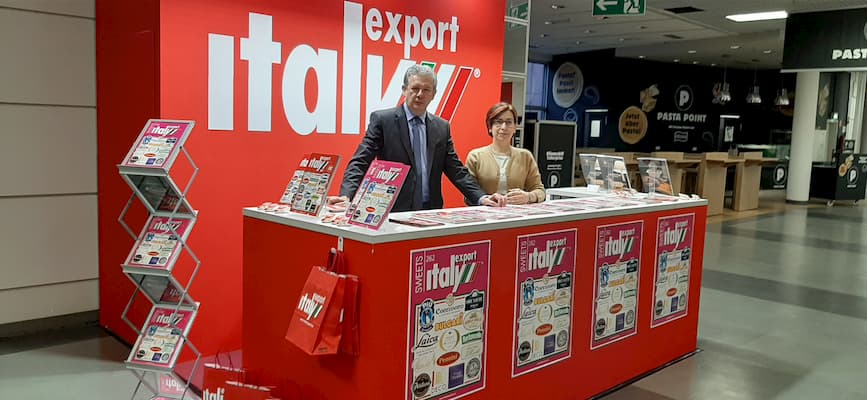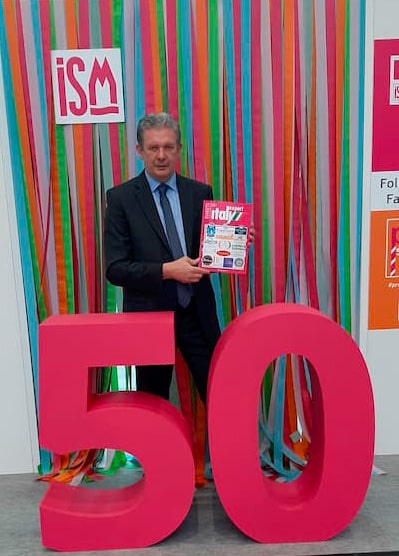 The key theme "Sustainable Growth" placed the focus on sustainable industry solutions.
Anuga, the world's largest…
read more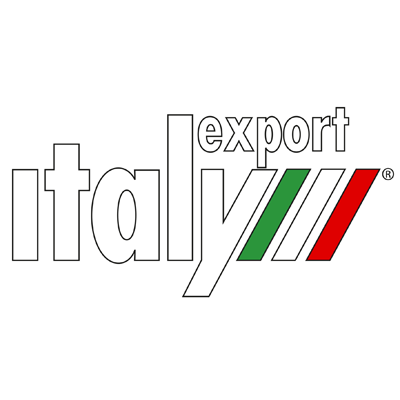 GIDIEMME s.a.s.
Via Ettore Fieramosca 31
20900 Monza (MB) - Italia
© GIDIEMME s.a.s. - All rights reserved - P.I. 05498500965