INTERZUM@HOME: TOMORROW'S SPACES WIL BE DIGITAL THIS YEAR
Market leaders decide to participate in interzum's digital format
Cologne, March 2021 – interzum will take place this year. The trade fair will be hosted as the digital-only event interzum @home. The leading platform for the furniture production and interior construction industry will create a completely new trade fair experience for exhibitors and visitors from 4 May 2021 while offering them all the benefits that they expect from interzum: opportunities to connect and discuss ideas with industry experts and concrete business leads combined with diverse inspiration from the industry's future shapers and trendsetters. All of this is perfectly coordinated for the time of year when manufacturers are dependent on fresh impetus for the new design season. As a state-of-the-art digital business platform, interzum @home is perfectly in tune with the times, offering creative solutions to current challenges. Companies such as Hettich, Häfele, Blum, Vauth-Sagel, Grass, Kesseböhmer, Schüco Alu Competence, Titus, Samet, Rehau, Sugatsune, Elektra, Schattdecor, Impress, Continental, Sonae Arauco, Unilin, Leggett & Platt, Fecken-Kirfel, Albrecht Bäumer, Vita Group and Boyteks have already confirmed that they will be participating in interzum @home.
interzum @home will also offer visitors previously unimagined opportunities. Now more so than ever, the industry needs forums for a global exchange of ideas and inspiration, which interzum's digital format will provide in an astonishingly intelligent way. The digital offering is no mere substitute for the in-person event. Instead, it offers entirely new perspectives. Those looking to exchange views with industry experts or seeking inspiration from trends may not be able to engage in this with all their senses, but they will be able to do so in a completely relaxed atmosphere and at a time of their convenience. The special events accompanying the online trade fair matrix are being prepared with this goal in mind. Altogether, they will feature more than 30 segments from 11 countries. The materials.cologne conference and the digital stages devoted to trends, green smart materials and mattress recycling will address topics with the potential to generate future commercial successes. The Product Stage as a showcase for exhibitors and the interzum awards, which will be presented in line with their usual schedule, generate reach and attention for exhibitors' products and solutions. Visitors and exhibitors from companies, media representatives, multipliers, influencers and decision makers from the fields of politics and public administration will be offered cutting-edge industry knowledge on the virtual event stages at interzum @home.
INTERZUM MAKES SPACE FOR THE FUTURE
Cologne, January 2021
Two new participation options provide even more flexibility. The focus is on interzum@home.
"With interzum 2021, we'll again be offering suppliers to the furniture industry and interior design sector their global stage for new products and trends, with an even more extensive digital offering," says Matthias Pollmann, Vice President Trade Fair Management at Koelnmesse, in a clear statement on interzum's consistent digital evolution. "We know that many companies are in favour of a purely digital event because of the uncertainty surrounding the development of the pandemic right now. That's why we've decided on a concept with participation options that offer the greatest possible degree of flexibility, with a clear focus on the digital presence and therefore on interzum@home," continues Pollmann.
New: purely digital participation and a presence in the new interzum@home exhibition hall permit the best of both worlds
"Even though a presence on interzum@home is already included with a classic, physical presence at the trade fair for all exhibitors, in the face of the current challenges we're acting on a request voiced by many of our exhibitors: we're now also offering every company the option of purely digital participation on our new interzum@home platform," explains interzum director Maik Fischer. Various digital-only packages will be available for the purpose, allowing companies to participate solely in the form of a digital presence on interzum@home 2021 – a presence that's a perfect fit with their needs. In addition, there is another new alternative for participation that serves as a kind of intermediary between the two possibilities outlined above: the option of taking part in the "interzum@home hall", where Koelnmesse will provide interested exhibitors with a physical trade fair presence that includes the construction of an attractive booth in three different sizes and can be used as a springboard and connecting element between the trade fair in Cologne and the exhibitor's interzum@home presence. "With this additional exhibition format, we're offering companies the right framework for a safe and upmarket presentation in a compact space. This allows exhibitors to benefit from a top-class setting at the physical interzum 2021 in Cologne while simultaneously making use of the opportunities presented by the new digital platform interzum@home. That way, exhibitors get the best of both worlds, so to speak," says Fischer of the new optional form of participation.
Increased overall reach thanks to a combination of digital and analogue formats
The goal of the new digital trade fair platform "interzum@home" is to use the new digital channel to increase overall reach. The components of this platform, which can certainly be considered state of the art, provide various possibilities for interaction, including digital showrooms, stages, workshops and cafés. Even in the face of the corona pandemic, this ensures interzum will reach a global audience that goes beyond the protagonists at the venue. Broadly speaking, the main emphasis of interzum@home is on knowledge and content, the experience and socialising, like at the event in Cologne – but obviously always with fluid crossovers and connections. Networking is the connecting link between offline and online.
The interzum trend platform and interzum@home: innovative formats for innovative content
Complemented by the digital stage provided by interzum@home, interzum is and will remain the leading platform for the furniture production and interior finishing industry! As the world's leading event for the sector, it remains a reliable address for an inspiring exchange and new business opportunities – even in these challenging times. interzum doesn't just depict the entire market, it also shows the trends that will influence the next few years and thus provides orientation for the industry; it permits face-to-face interaction and is an emotional experience. As a modern event, it will be pointing the way to the future in 2021 too!
ON THE ROAD TO THE "NEW NORMAL"
"We are starting out on the road to the new normal," says Maik Fischer, Director of interzum, describing the preparations for the world's largest trade fair for suppliers and interior design – interzum. "We want to work with the industry to redesign the future. That is our goal and our challenge," continues the Director. With the next edition of interzum, Koelnmesse is organising the first event of worldwide relevance for the industry since the start of the coronavirus pandemic, giving it a suitable platform on which to showcase innovative and inspirational products, discuss current issues and revive business – and all this in compliance with the applicable hygiene and safety regulations.
Given the repeated emergence of new hotspots in Europe and the persistent occurrence of infections around the world, there is still a strong sense of uncertainty in the industry. "We can't wait for a return of the old days. Instead, we have to be optimistic and bold, and set out into the future together," says the Director, commenting on current developments.: "After all, as far as the global furniture industry and interiors professionals are concerned, interzum 2021 is essential for generating fresh ideas and discovering innovative products, thus helping them to reinvigorate and grow their own businesses."
To ensure the safety of exhibitors and visitors, Koelnmesse has worked in cooperation with the public authorities to develop #B-SAFE4business, a concept that makes provision for all measures relating to hygiene, medical care and organisation. Exhibitors can therefore expect a trade fair with a high standard of safety for all participants.
The event's importance to the industry and the well-thought-out safety and hygiene concept are also being acknowledged by the exhibiting companies. When the first early-booking discount period came to an end in mid-June, the number of registrations was almost on a par with figures on the equivalent date for the record-breaking interzum 2019. "Receiving such an encouraging number of registrations in these difficult times supports our belief that the exhibitors are looking to interzum 2021 as the trigger to restart their global business," says Maik Fischer, giving his assessment of the figures. So, with layout planning now beginning, more than two thirds of interzum's planned exhibition area has already been booked. In addition to many well-known exhibitors, ranging from market leaders to small creative powerhouses, Maik Fischer's team is also looking forward to welcoming some notable returnees to Cologne next year – among them the Kastamonu Group and the companies Yildiz Entegre as well Financiera Maderera. Together with a start-up area, the focus on digital printing and floor coverings is generating additional appeal and is a guarantee of further exhibitor potential in the remaining months. Companies that have not yet registered for interzum 2021 still have until 30 September 2020 to reserve their stand area at a special rate.
Key target groups are within reach
With a justified shot of confidence, the interzum team is starting the visitor acquisition process much earlier than usual. "A lot of explanations are required at the moment, of course, but we get the sense from our conversations with visitors that they not only see the necessity of attending a trade fair, but that they are also looking forward to interzum," reflects Fischer. "However, it will all depend on the extent to which travel restrictions are lifted. Nevertheless, we are already reaching around 70 per cent of our trade visitors despite the limitations that are currently in place", he continues. At the same time, the interzum team is also developing a hybrid event format for those participants unable to travel to Cologne. "We will develop a permanent digital extension to interzum that will be fit for the future. We will learn from the digital formats we are offering this autumn – for gamescom and DMEXCO – as well as from imm cologne and LivingKitchen 2021," Fischer explains confidently. "In doing so, we will be giving the exhibitors the added ability to present their products digitally, communicate with virtual visitors and thereby increase the overall reach of their interzum appearance. To supplement our digital matchmaking options, we are not only expanding the business opportunities available to our exhibitors but also reaching a broader spectrum of visitors." Thanks to all of these steps, the world will definitely meet in Cologne for interzum in May 2021 – in person and virtually.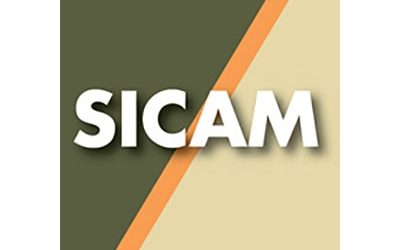 Today marks the end of the 13th edition of SICAM, the international exhibition of components, accessories and semi-finished…
read more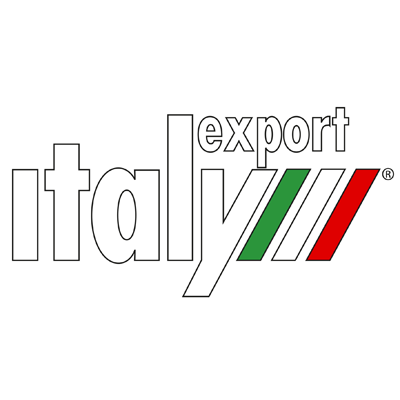 GIDIEMME s.a.s.
Via Ettore Fieramosca 31
20900 Monza (MB) - Italia
© GIDIEMME s.a.s. - All rights reserved - P.I. 05498500965