EISENWARENMESSE – INTERNATIONAL HARDWARE FAIR COLOGNE CANCELLED IN 2021 DUE TO THE PANDEMIC
Cologne, 27 November 2020 – The new hybrid concept and content for EISENWARENMESSE – International Hardware Fair Cologne 2021 was still receiving very positive feedback at the European press conference at the end of October. However, due to the dynamic infection situation and international travel restrictions, the majority of exhibitors have ultimately decided not to participate in the trade fair. Even the comprehensive #B-SAFE4business hygiene and safety concept for coronavirus-compliant implementation of trade fairs was still not able to provide the trade fair participants with more planning security. After careful consideration together with the associations and exhibitors, Koelnmesse therefore decided to cancel the EISENWARENMESSE – International Hardware Fair Cologne hybrid event planned from 21 to 24 February 2021 due to the pandemic.
"We sincerely regret the need for this decision. We were well-positioned and believed that many things would have been possible with our hybrid format. A purely digital format would also not have been a substitute for the new, hybrid approach because the focus of EISENWARENMESSE – International Hardware Fair Cologne is still the physical presence of exhibitors, who can make good use of the offerings and possibilities of the EISENWARENMESSE@home digital platform. But with broad commitment from the industry, we are now looking forward optimistically and with renewed energy to the event in 2022," emphasises Catja Caspary, Vice President of Koelnmesse.
Matthias Becker, Director of EISENWARENMESSE – International Hardware Fair Cologne had this to add: "An important unique selling point of the trade fair is the high level of internationality of both the exhibitors and visitors, and the innovative range of topics. Nevertheless, in view of the continuing rise in infections worldwide and the associated lockdowns, it was no longer possible to guarantee enough participation of international exhibitors and visitors."
"The decision to cancel was also very difficult for the Advisory Board because we are convinced that the industry needs this trade fair in order to be able to do business successfully in the long term," said Wolfgang J. Kirchhoff, Chairman of the Advisory Board and Managing Director of Witte Tools. "Still, we remain positive about the future and are especially looking forward to 2022, when the industry can start the year again in person here in Cologne with the EISENWARENMESSE – International Hardware Fair and EISENWARENMESSE@home."
"As the largest tool manufacturer in Europe, Germany needs the EISENWARENMESSE – International Hardware Fair Cologne as its leading trade fair. The planned concept is absolutely viable for 2022 as well, and we will do everything possible to put on a powerful and innovative EISENWARENMESSE – International Hardware Fair Cologne together with Koelnmesse," says Stefan Horst, Managing Director of the Association of German Tool Manufacturers (FWI).
"Koelnmesse has completely convinced our members with its #B-SAFE4business concept and we have no doubt about the ability to ensure the safe execution of an event. Nevertheless, we made the recommendation to cancel in consultation with our members because the EISENWARENMESSE – International Hardware Fair Cologne would not have been able to become the meeting place expected by our members due to the present unforeseeable events," explains Ralf Rahmede, Managing Director of the German Association of Home and Garden Manufacturers (HHG).
And actually there is reason to be excited – from 6 to 9 March 2022 not only can exhibitors and visitors look forward to the new, hybrid trade fair format with even more international reach but also an attractive event programme.
This includes a top lineup of informative special events and theme platforms such as the eCommerce area, which will feature a variety of innovative, disruptive solutions and strategies for business in the areas of payment, shop systems, ERP, hosting, search engine optimisation and multichannel.
#INTERNATIONALEEISENWARENMESSE
The most important international business platform of the hardware industry will rock in the spring with a hybrid concept, innovative special events and disruptive trend topics
Cologne, 29 October 2020 – From 21 to 24 February, the EISENWARENMESSE – International Hardware Fair Cologne will take place under the slogan "We're starting the engine".
As one of the first hybrid trade fairs, it will combine a safe live event with an online platform.
The broad range of topics as well as the extensive event and workshop programme has been very well received by the exhibitors. A total of 2,762 companies have registered so far. Awaiting visitors are innovative solutions for e-commerce, 5G and 3D printing as well as unique new products and technologies.
The EISENWARENMESSE – International Hardware Fair Cologne is an absolute must for anyone who is interested in the future of the hardware industry and the latest trends – just alone for the innovative hybrid format of a live and online event.
The physical product presentations and first-rate networking formats that are so crucial for successful trade fairs will be enhanced by exciting digital offerings. This allows EISENWARENMESSE – International Hardware Fair Cologne to generate even greater reach and offer exhibitors additional business opportunities in addition to a wider range of national and international visitors.
The entire hardware industrial market will also be presenting again next year. The tools segment will once again make up the core competence of the trade fair in 2021. Many well-known exhibitors will present their latest developments, which range from hand tools and tool accessories to machine tools. Besides current solutions for fastening technology and the separation of materials, the focus will also be on ideas for simplifying and accelerating work processes.
The area of industrial supply is also represented with around 450 exhibitors. The range of compressors, high-pressure cleaners, welding and soldering tools, workshop and storage equipment, store fittings, ladders and scaffolding as well as products for occupational safety cover the entire spectrum.
DIY Boulevard: Now also international
In 2021, the popular DIY Boulevard will be international for the first time with 13 exhibitors from abroad. With the addition of Hall 11.2, there will be even more space available for the exhibition area used for the cooperation with the German Association of Home & Garden Manufacturers (HHG) and fediyma. Companies from the construction, home and garden industry will present their new products on an area of 240 metres.
New platforms and events with added value
New theme platforms and innovative special events at the EISENWARENMESSE – International Hardware Fair Cologne offer excellent added value for exhibitors and visitors. In the top-class eCommerce area, everything revolves around the digitalisation of commerce megatrend – with innovative, disruptive solutions and strategies for payment, shop systems, enterprise resource planning (ERP), hosting, search engine optimisation (SEO) and multichannel. At the expo on 23 and 24 February, online giants such as Facebook and eBay as well as business providers like Shopware will also be there. The presentations will be accompanied by an equally exciting stage and lecture programme with expert talks and high-calibre keynotes by speakers like digital rock star Michael Atug and digitalisation guru Frank Thelen.
First-class event programme and special events
In 2021, the products that won and were nominated for the EISEN Innovation Award, which took place only in digital form this year, will be prominently presented.
Due to the enthusiastic response from participants and the further development of the cooperation with Koelnmesse, the Federal Association of Material Management, Purchasing and Logistics (BME) will be holding a Buyers' Day again on 23 February 2021. The topics will include the top key figures in purchasing, eProcurement, steel procurement, trends in C-item management, blockchain and bitcoin as well as the cooperation between technology, suppliers and purchasing.
Other trend topics in the hardware industry are 5G and 3D printing. Ultimately, they enable the optimisation of ordering, logistics and sales processes. With "Factory in a Box," Nokia presents a practical example and provides an overview of the potential of campus networks, innovative industrial use cases with 5G and technical implementation possibilities.
EISENWARENMESSE@home – the digital trade fair experience
Thanks to the hybrid concept, the EISENWARENMESSE – International Hardware Fair Cologne will also be a digital experience. In addition to the in-person event, there will also be a digital platform. The entire event programme will be streamed here and available live on demand. Brand showrooms and stages, where exhibitors can present themselves and their products, will be available for interaction and exchange. They can engage directly with customers and partners in the virtual café. Digital tools also make matchmaking unlimited and even more individualised: The Discovery Graph offers a very simple and efficient way of making new contacts via an intelligent visual filter search.
#ROCK-SAFE4business: Compprehensive hygiene programme for safe networking
By holding EISENWARENMESSE – International Hardware Fair Cologne 2021 as a hybrid event, Koelnmesse is meeting both the desire for face-to-face networking and the safety requirements of exhibitors and visitors. Maximum safety is ensured with the comprehensive #B-SAFE4business hygiene concept with ultra-modern ventilation systems, aisles widened to five metres, and the addition of exhibition halls, which allow personal encounters while keeping a distance. All of these measures can currently be seen in the
#BSAFE4BUSINESS Village, which is where Koelnmesse is showing how the legal protection requirements are translated into the event practice of international trade fairs on an area covering around 5,000 square metres of Hall 9.
"For spring 2021, the EISENWARENMESSE – International Hardware Fair Cologne is once again offering a strong lineup of exhibitors and many added values for exhibitors and visitors. We are therefore well-prepared," explains Matthias Becker, Director of the trade fair. In addition to the great variety of topics and top-class supporting program, the industry's determination also plays a significant role in making this a strong trade fair. "With our hybrid concept, we are creating an indispensable business platform for the networking of stakeholders, reactivating business relationships and establishing new business so that our industry can recover quickly and sustainably."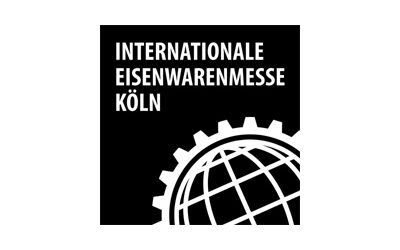 Leading companies from home and abroad confirm their participation at the leading global trade fair for the hardware industry.
read more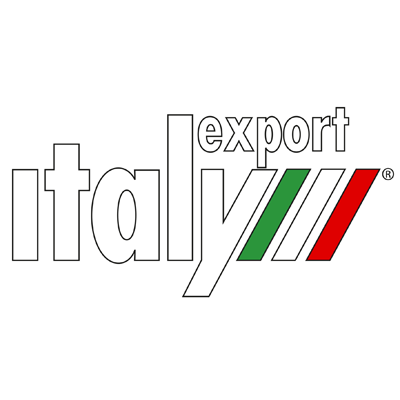 GIDIEMME s.a.s.
Via Ettore Fieramosca 31
20900 Monza (MB) - Italia
© GIDIEMME s.a.s. - All rights reserved - P.I. 05498500965