Ambiente will be held in 2021 together with Christmasworld and Paperworld from April 17-20 as International Consumer Goods Show.
International Consumer Goods Show – Special Edition bundles consumer goods portfolio of Messe Frankfurt in 2021
The Ambiente, Christmasworld and Paperworld trade fairs will be held as a joint event under the name International Consumer Goods Show – Special Edition in Frankfurt am Main from 17 to 20 April 2021 as a one-off. This live event will be supplemented by targeted digital offerings from the Consumer Goods Digital Days. Due to the merger, the new date and the hybrid character of the event, new business-enhancing synergy effects for the entire industry will result under the current pandemic conditions.
22nd September 2020 – The B2B events that have taken place again in recent weeks have proven one thing: trade fairs can be successfully implemented with a comprehensive safety concept. However, the preparation of international trade fairs also includes the fact that exhibitors must now commission trade fair service providers. Around 85 percent of exhibitors at Ambiente, Christmasworld and Paperworld come to Frankfurt from abroad. "From large sections of the international consumer goods industry, there is a desire to hold Ambiente, Christmasworld, Creativeworld and Paperworld 2021. Many companies hope that their presence at the fair will give their business a boost after the re-start of the economy. We feel more committed than ever to this necessity", explains Detlef Braun, Member of the Executive Board of Messe Frankfurt GmbH.
Due to the continuing travel restrictions for international travelers, a later date in April 2021 offers exhibitors greater planning safety. Messe Frankfurt has therefore decided to implement a one-off reorganisation of the consumer goods events in spring for the year 2021. Ambiente, Christmasworld and Paperworld will be held jointly under the name of the International Consumer Goods Show – Special Edition in Frankfurt am Main from 17 to 20 April 2021. For the first time, this new live trade fair will be flanked by the digital offerings of the Consumer Goods Digital Days. The purely digital offerings of Creativeworld will also be on display here, which will not be held as a live event in 2021. "The trend-oriented order cycles of the consumer goods industry require an annual event at the beginning of the year. The merging of Ambiente, Christmasworld and Paperworld at the new time under the name of International Consumer Goods Show – Special Edition offers all participants the opportunity for business meetings, ordering and networking in Frankfurt and is the best answer to the current challenges", explains Stephan Kurzawski, member of the Management of Messe Frankfurt Exhibition GmbH.
Consumer Goods Digital Days as a guarantee for greater reach
Also new in 2021 are the expanded digital offerings, which will be held for the first time and concurrently with the live trade fair under the name Consumer Goods Digital Days. Building on the pillars of matchmaking, live streaming and knowledge transfer, exhibitors and visitors alike will have the opportunity to network, find inspiration and place orders directly parallel to and beyond the presence event. Kurzawski explains: "With our new digital offering, we offer exhibitors and buyers onsite and online the best prerequisites for achieving their sales, marketing and thus their corporate goals. It is an investment that we are making in the conviction that we will continue to be the best partner for business encounters in the future".
The International Consumer Goods Show – Special Edition and the Consumer Goods Digital Days will take place from April 17 – 20, 2021 in Frankfurt am Main
Optimistic outlook: 90 per cent of Ambiente's exhibition space already filled
The coronavirus lockdown is an extraordinary situation for Germany and the whole world. The need for personal encounters and face-to-face communication is growing. This is what makes looking into the future so important: 90 percent of the exhibition space of Ambiente is already filled. From 19 to 23 February 2021, it will showcase all major themes of the entire consumer goods portfolio in its dining, living and giving areas.
"Due to the coronavirus pandemic, the entire consumer goods industry is facing a difficult year. But we already have an optimistic outlook for the future: at 90 per cent, Ambiente is already well filled at this stage. This once again shows that the world's largest consumer goods fair will again be a set date of industry's agenda for 2021. Especially after such a difficult time, trade needs new momentum to boost consumption. Moreover, the need for communication and face-to-face encounters is becoming increasingly apparent. Exhibitors and visitors will find all this at Ambiente," says Nicolette Naumann, Vice President Ambiente.
Exhibitors and visitors at Ambiente 2020 benefited from great ordering conditions despite the impacts of the coronavirus on travel behaviour, which had started to take hold by this time. This shows that Ambiente is the hotspot for the industry. Exhibitors and trade visitors can find high-calibre contacts, share views on current challenges after the coronavirus break, talk about market and design developments and discover trends and opportunities in all segments.
Renowned dining brands such as Alessi, APS, Christofle, Dibbern, Fackelmann, Keeper, Melitta, Paşabahçe, RAK, Robbe & Berking, Rosenthal, Steelite, Wenko, WMF, Zieher, Zwiesel and Zwilling are among the registrations. In addition, numerous leading names in the living and giving sector will also return to the next Ambiente 2021 – including Blomus, Bloomingville, Boltze, Broste Copenhagen, Dôme Deco, DPI, Duif International, Eichholtz, Ethnicraft, Gilde Handwerk, Giobagnara, Gries Deco with ipuro, Höfats, Hoff-Interieur, IB Laursen, Lind DNA, Lightmakers with Light & Living, Kare Design, Paperproducts Design, Philippi or Wolf.
HoReCa and Focus on Design
Ambiente 2020 provided fresh inspiration by enlarging its dining area to create a dedicated platform for the hotel, restaurant and catering sector (HoReCa). The new hall 6.0 was the perfect hub for national and international decision-makers in the hospitality segment. After its successful launch visitors can look forward to a dedicated HoReCa Hall 6.0 again in 2021 and leading international speakers in the HoReCa Academy. Virtually without exception, all exhibitors of hall 6.0 have already registered for Ambiente 2021.
The special Focus on Design presentation is a further highlight of Ambiente 2021. For the second time, the coming Ambiente will showcase extraordinary products from a select design nation or region.
The next Ambiente will take place from 19 to 23 February 2021.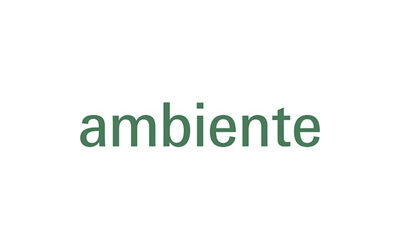 The leading international consumer goods fairs Ambiente, Christmasworld and Creativeworld were held together…
read more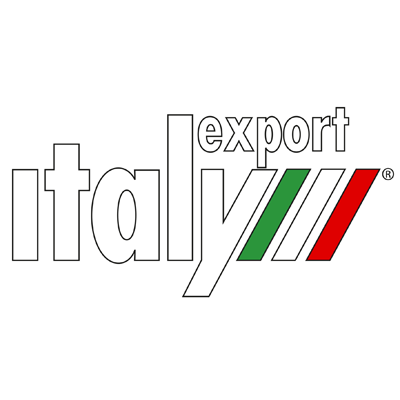 GIDIEMME s.a.s.
Via Ettore Fieramosca 31
20900 Monza (MB) - Italia
© GIDIEMME s.a.s. - All rights reserved - P.I. 05498500965