PANTALEO AND CARREFOUR:
a winning partnership for a top-quality extra-virgin olive oil 

Carrefour's IGP Olio di Puglia Terre d'Italia is the first retailer's brand extra-virgin oil to win an official award – the Golden Tasting Cup at the MIOOA Milan International Olive Oil Awards
It is in one category in particular that relations between the olive oil sector and the large-scale retail trade are at their most tense, and that is extra-virgin olive oil.
Its high unit price, its high value as perceived by the consumer and its impact on the average till receipt make it a perfect sacrificial lamb when it comes to fighting battles between brands and between sales formats.
And yet, despite this background, a large retail chain has just won a prestigious award for the quality of its extra-virgin olive oil with a product made by one of its retailer's brands.
The company is Carrefour, with its PGI extra-virgin oil Terre d'Italia Olio di Puglia, which won the prestigious Bicchiere d'Oro award from the MIOOA jury.
This accolade is the result of a fascinating case history, the tale of a synergistic partnership between the olive oil makers Pantaleo from Fasano in Puglia, and Carrefour, to sell the PGI Olio di Puglia extra-virgin under the Terre d'Italia distributor label.
Carrefour's courage lies not only in focusing on a new PGI oil and including it in its range of premium products, but above all in offering it to the public in its original bottle, with the Pantaleo logo printed in relief.
Innitself, this is a decidedly unusual choice for the packaging of a retailer's brand, which under normal circumstances would not feature the manufacturer's brand name.
The decision was dictated by the desire to offer consumers a major advantage, the guarantee of quality offered by a brand such as Pantaleo, which was also the inspiration behind and first promoter of the new PGI.
An equally daring and unusual move on the part of Pantaleo's management was the idea to propose one of its flagship products under the Terre d'Italia Carrefour label for the Milan International Olive Oil Award.
How did it go?
A success on both fronts: in terms of sales, which led to the brand putting the product on shelves in its French and Belgian stores, as well as in terms of the Olio Officina contest, which ended with the Golden Tasting Cup being awarded to the Carrefour PGI Olio di Puglia Terre d'Italia oil by the MIOOA jury.
"We are proud that our PGI Extra-Virgin Olive Oil from Puglia, branded Terre d'Italia, has picked up the Golden Tasting Cup prize in the Medium Green Fruity category.
For us here at Carrefour Italy, this recognition is not only a source of pride, but also substantiates our strategy based on promoting local values and local products." said Paolo Colombo, Brand Manager Terre d'Italia, Carrefour Bio and Carrefour Selection, who then concluded: "Italy is a country with an inestimable food and wine heritage, mostly made up of small and medium producers. We choose to make our own contribution to this cause by exporting several hundred million euros worth of products every year to other countries with Carrefour outlets and it is with great pleasure that I can announce that, starting this year, we will also now be exporting our Terre d'Italia Apulian PGI extra-virgin olive oil".
Amalia Menna Pantaleo, sales director for the Apulian company pointed out that "In a competitive sector like the olive oil industry, where differentiation has become an increasingly difficult task, it is clear that retailer's brands will become increasingly important. That is why," she continued, "we wanted to stay one step ahead of the times by entering a quality product in an olive oil contest under a partner brand name. And this prize can only strengthen our partnership. All the more so because it was voted for by a jury made up not only of expert oil tasters, but also of representatives from a wide variety of professions, including buyers, restaurateurs, journalists and consumers. This makes the award even more important. The very first award ever to have gone to a private label in our sector. Also the very first to be announced in a promotional Carrefour flyer. It is high time that this kind of information, indicative of genuine product quality, reached all consumers and not just a small group of insiders."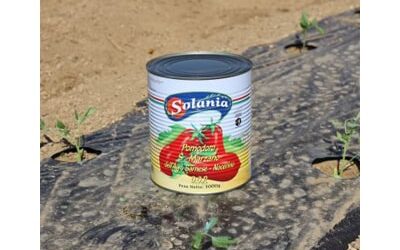 A unique product in flavour and appearance, a protagonist of Mediterranean and non-Mediterranean tables, indispensable…
read more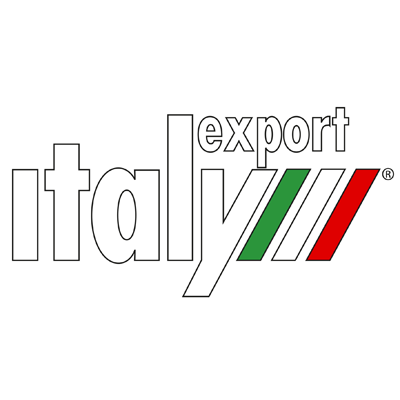 GIDIEMME s.a.s.
Via Ettore Fieramosca 31
20900 Monza (MB) - Italia
© GIDIEMME s.a.s. - All rights reserved - P.I. 05498500965