BETONCELLO presents:
a range of genuine, innovative and delicate taste products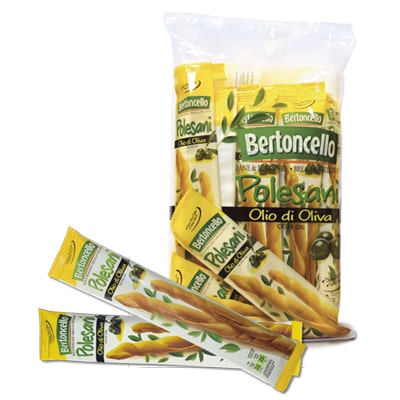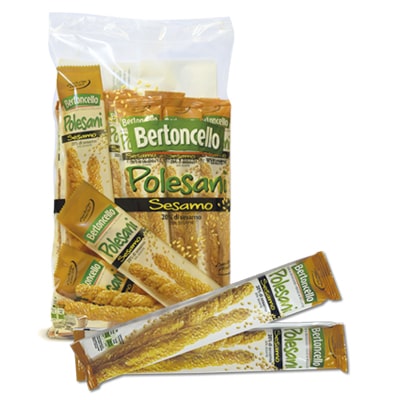 Breadsticks and crackers, ricciotti, guanciotti e kuadrotti. We produce our products choosing healthy ingredients. Our recipes are palm oil free.
"POLESANI" are crunchy and crumbly as breadsticks, tasty as rusks. In multipack packaging they are individually packed for Ho.Re.Ca.:
– Breadsticks with intense taste of real olive oil
– Sesame breadsticks with a sprinkling of sesame seeds
Also taste the other recipes: breadsticks with green olives, Breadsticks with extra virgin olive oil 100% Italian, multigrain breadsticks, breadsticks with fresh water, Kamut®Bio.
"CIABATTINE" are crackers tasty and delicious to accompany all meals of the day:
– Crackers with extra virgin olive oil and rosemary
– Crackers "pizza" taste. An irresistible snack
– Crackers with corn flour. Perfect for a subtle pleasure
The range is completed by: olive oil Crackers, Mediterranean Crackers, black olive Crackers, Crackers without salt and yeast, whole grain Crackers Witamill®, new taste of Crackers source of Omega 3, Crackers Curcuma with sunflower seeds, oat flakes and turmeric and Kamut®Bio Crackers.
Are you interested in the products of this company?
Visit the dedicated page to view the contact details and get more information.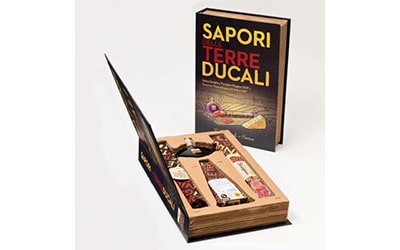 The book Flavors of the Ducal Lands combines all the flavors of the Parma tradition and offers a culinary journey of taste and …
read more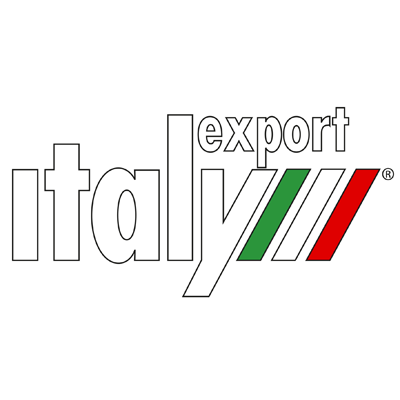 GIDIEMME s.a.s.
Via Ettore Fieramosca 31
20900 Monza (MB) - Italia
© GIDIEMME s.a.s. - All rights reserved - P.I. 05498500965