3rd Exhibition for Fastener and Fixing Technology to take place from 10 – 11 November 2021 at Fiera Milano City in Italy
15th September 2020 – Mack Brooks Exhibitions has today announced the postponement of Fastener Fair Italy, which was scheduled to be held at Fiera Milano City from 11 – 12 November 2020. The event will now be scheduled to take place 10 – 11 November 2021. This decision was taken after extensive conversations with exhibitors and partners over recent weeks and months who have expressed their preference not to hold the show in November of this year, in light of the ongoing Covid-19 crisis.
Speaking about the announcement, Nicola Hamann, Managing Director of Mack Brooks Exhibitions, said: "We are all aware that this year has been a challenging one for both the exhibitions and fastener and fixing industries. Many events have had to be postponed to next year due to the Covid-19 pandemic and ongoing travel restrictions, with many of our participants unable to attend the event this year. We therefore, in close coordination with all partners involved, have decided to reschedule Fastener Fair Italy to November 2021 and are pleased that we have maintained our usual November dates."
The Fastener Fair Italy Team will communicate closely with customers and partners over the coming weeks and months and thank their exhibitors, partners, suppliers and visitors for their support during this challenging time.
Fastener Fair Italy is part of a series of targeted trade events for the fastener and fixing industry, including Fastener Fair Turkey, Fastener Fair India, Fastener Fair France, Fastener Fair Mexico and Fastener Fair USA. Fastener Fair Stuttgart, Germany, is the global flagship exhibition of the Fastener Fair brand.
Over 76% of exhibition space booked at Fastener Fair Italy 2020
Milan, Italy – November 2019
More than 76% of the exhibition space has already been reserved at Fastener Fair Italy 2020, driven by the positive market outlook for industrial fasteners and a good manufacturing sector.
The third International Exhibition for Fastener and Fixing Technology in Italy, taking place from 11 to 12 November 2020 in pavilion 3 at Fiera Milano City, provides a great networking opportunity for buyers and sellers in the industry.
"Italy is the second largest fastener producer after Germany so places are filling up fast for the 2020 fair. Over 100 exhibitors have booked their stand from 8 countries," Olivia Griscelli, Exhibition Director of Fastener Fair Italy said, on behalf of the organisers Mack Brooks Exhibitions Ltd.
They include Italian companies Berardi Bullonerie Srl, a supplier of both custom and standard screws and bolts, as well as machinery manufacturer Dimac Srl and screw, rivet and stud fastener firm Corbetta & C SNC. Foreign exhibitors include German electronic parts supplier Ettinger GmbH, pgb-Europe nv from Belgium, a fastener, screw and fixing producer, as well as Rotor Clip s.r.o from the Czech Republic, a manufacturer of clamps, wave springs and rings.
"With such high quality products on display, this unique fair attracts trade visitors from the aerospace, automotive, civil engineering, construction, energy, marine, agricultural and mechanical engineering industries. At the last show in 2018, as many as 2,700 visitors came from 63 countries to see 214 exhibitors from 14 countries," Olivia Griscelli added.
Visitors to Fastener Fair Italy 2018 included global players like Ducati Motor Holding, the motorcycle-manufacturing division of Italian company Ducati, as well as well-known appliance manufacturers Electrolux and De'Longhi, and technical specialists from IKEA Components.
The third edition of Fastener Fair Italy comes at a good time, with buyers looking to step up their purchases to meet increasing demand.
Italian industrial fastener sales are set to rise by 2.3% annually from 2020 to 2025, reaching $2.3 billion, making it the third largest market in Europe after Germany and France, a study by the Freedonia Group reveals. This is fuelled by a strong manufacturing and export sector, with Italy being the second largest manufacturer in the EU after Germany and second largest machinery producer in Europe, all of which use fasteners.
Fastener Fair Italy is part of a series of targeted trade events for the fastener and fixing industry, including Fastener Fair Turkey, Fastener Fair India, Fastener Fair France, Fastener Fair Mexico and Fastener Fair USA. Fastener Fair Stuttgart, Germany, is the global flagship exhibition of the Fastener Fair brand.
More information about Fastener Fair Italy is on the website, showing the full list of exhibitors: www.fastenerfairitaly.com
Fastener Fair Italy concludes successfully in Milan
A total of 2,600 managers, engineers and buyers from a wide cross-section of industry attended the highly successful Fastener Fair Italy, which took place at the MiCo – Milano Congressi on 28 and 29 September.
In all, 170 companies from 13 countries exhibited at the show, presenting diverse and innovative products aimed at a wide range of manufacturing sectors and at the important construction fixings market. Suppliers of fastener manufacturing equipment were also well represented.
While the majority of visitors were from Italy, some 36% were from a further 58 countries, underlining the international appeal of this event. Of those attending, 39% were distributors or suppliers of fastener products to users, 32% were fasteners or fixings manufacturers, 25% were wholesalers or suppliers to resellers, and 16% were fastener or fixings users.
Popular seminars
Adding a further important dimension to Fastener Fair Italy was an accompanying programme of free seminars. These proved highly popular, attracting 120 delegates overall, providing insights into issues currently affecting the fasteners market:
"Distribution of Fasteners: Market Changes and Technological Innovation" was presented by Bruno Troiano of Frontline Consulting.
"Structural Anchors and Construction Products Regulation", by Barbara Sorgato, General Secretary of the European Consortium of Anchors Producers, examined major changes in the CE marking of European construction products.
In the third seminar, Jean-Paul Amaro of French fasteners and wire manufacturer UGIVIS and Fausto Capelli and Paolo Viganò of Centro Inox in Milan, discussed the outlook for the stainless steel fasteners sector.
A fourth seminar was entitled "New Consulting Scenarios for Companies in the Management of Change", with contributions from Claudio Balestrucci, Roberto Diaferia, Francois Gualtieri, Alessandra Palladini and Francesco Petralia.
Positive exhibitor feedback
Fastener Fair Italy organisers Mack Brooks Exhibitions received very positive feedback from exhibitors, indicating plenty of valuable business leads and expressing strong approval of both the number and quality of visitors attending the show.
Exhibition Director Olivia Griscelli says: "Exhibitors and visitors warmly welcomed this event, confirming its potential for generating new business, highlighting the latest product developments and most importantly creating valuable opportunities for face-to-face contact. We thank everyone who contributed to its great success."
Floor space added at Fastener Fair Italy to meet exhibitor demand
Continuing strong demand for stands at next year's Fastener Fair Italy in Milan has led organisers Mack Brooks Exhibitions to open an expansion area to meet further requests from companies wishing to take part in the event.
Many of the fastener and fixing industry's top names have already guaranteed their presence at the show, securing their preferred stand locations. The additional exhibition space will enable even more companies to join this key showcase for producers and distributors of fastener and fixing products and technologies in one of the sector's major markets.
Industry leaders
Taking place at MiCo – Milano Congressi from 28-29 September 2016, Fastener Fair Italy has already attracted leading domestic and foreign firms.
Among prominent Italian companies will be cold and warm forming technologies specialist Sacma Limbiate, bolts and screws distributor Ambrovit, Marposs Italia, focusing on precision equipment for measurement and control in the production environment, and rivets manufacturer Bralo Italia.
Industrial automation specialist DFV Automazioni, Italbolt Inox Service, supplier of stainless steel fasteners, and forming machinery supplier Carlo Salvi will also be exhibiting, all underlining the diversity of products and services to be displayed.
Foreign companies are signing up for Fastener Fair Italy too. Well known names include Fastbolt, which supplies European distributors with eight product groups ranging from high tensile bolts and setscrews to construction fixings, and Lederer, leading German-based supplier of stainless steel fasteners.
Joining them will be NOF Metal Coatings Europe from France, German-based production machinery monitoring systems experts Schwer + Kopka GmbH (Süd) and the UK firm Lancaster Fastener Co, distributor of small diameter industrial threaded fasteners.
Exhibition Director Olivia Griscelli said: "The level of demand that has led us to make more exhibition space available a year ahead of this event reflects the industry's view of the importance of Italy's fastener and fixing market. It also confirms the reputation of the Fastener Fair brand as a highly effective showcase for the industry. The very strong support we are experiencing for Fastener Fair Italy sets the scene for what we believe will be a highly successful show."
Worldwide exhibitions
Fastener Fair Italy is organised by Mack Brooks Exhibitions Ltd. It is part of the worldwide series of Fastener Fair exhibitions for the fastener and fixings industry. These include Fastener Fair India, Fastener Fair Turkey, Fastener Fair Mexico, Fastener Fair Russia and the flagship event Fastener Fair Stuttgart, Europe's leading international trade show for this sector.
Additional information on Fastener Fair Italy 2016, including details of exhibition stand options, are available on the show website www.fastenerfairitaly.com
For general information contact:
Natalia Charman, Exhibition Manager, Mack Brooks Exhibitions
Tel: +44 (0) 1727 814 400
Fax: +44 (0) 1727 814 401
Email: italy@fastenerfair.com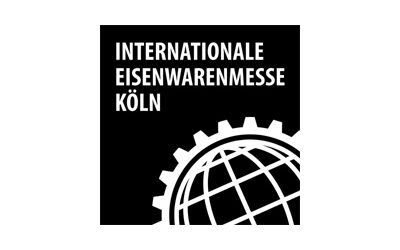 The International Hardware Show 2020 has been postponed date rescheduled for spring 2021 the International Hardware Show planned in Cologne from 1 March 2020…
read more
The Covid-19 emergency at global level has outlined an economic and social situation that has led to obvious restrictions and uncertainties: in this context SICAM has chosen to postpone the event until…
read more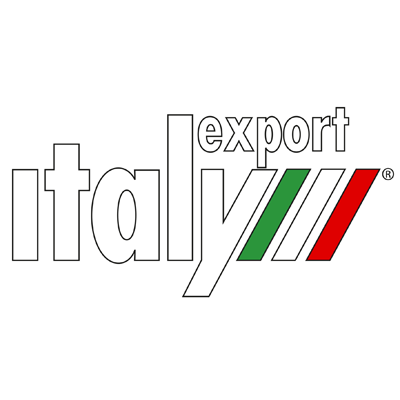 GIDIEMME s.a.s.
Via Ettore Fieramosca 31
20900 Monza (MB) - Italia
© GIDIEMME s.a.s. - All rights reserved - P.I. 05498500965