A JOINT FORCE TO BE RECKONED WITH: THS AND IMT DELIVERED OVERWHELMING RESULTS
The Taiwan Hardware Show (THS) concluded with resounding success on October 15th. The event this year took place alongside another leading trade show—the International Metal Technology Taiwan, or iMT Taiwan, Together, the twin events set up around 900 standard booths, attracting more than 400 exhibitors and over 23,000 visits. The high volumes of trade show participants suggested that market demand in hardware and metal sectors have recovered faster than expected, and THS has again proven itself as businesses' top choice for expanding their global footprint, and seizing business opportunities in the post-COVID era.
Identifying Growth Opportunities during Downturns with Strategy
Despite challenges and uncertainty caused by the pandemic, the organizer, Kaigo, has leveraged its decades-long expertise in exhibition planning and insights on global markets. They continue to deliver strong results and value to exhibitors with precision marketing and a strategy to connect attendees both offline and online. "Based on the latest updates on global metal and hardware sectors contributed by the organizers long-term international partners, as well as insights from cross-industry research. Kaigo believed Taiwan is well-poised to become a big winner during the ongoing pandemic, and as such had spared no effort in turning THS into reality. Another key factor that made THS a success was Taiwanese companies' ability to see through a crisis and turn it into an opportunity," says Mr. Gerd Keim Kaigo's President.
Getting ready for 2021 by joining THS next year
Looking towards 2021, the prospects of a vaccine is likely to slow down the spread of the coronavirus, helping the global market get back on track. Next year's THS and iMT will take place at October 13th-15th, close to the dates of the renowned Canton Fair. To attract a greater number of international suppliers, Kaigo builds a premium one-stop purchasing platform that covers exhibition visits, business meetings and factory visits. The twin events next year will continue to feature the well-received online business matchmaking program, helping businesses boost their business both online and offline.
GEARING UP FOR POST-COVID RECOVERY, THS COMING SOON IN OCTOBER
The three-day Taiwan Hardware Show (THS), the hardware and hand tools trade show taking place this year globally, will soon kick off on 13th October at the Taichung International Exhibition Center. Positive industry outlook for the post COVID-19 era has led to over 370 companies signing up as exhibitors, in a bid to gear up for a long-awaited economic recovery and plan the next strategic move amid changes in the global supply chain network.
With Taiwan's COVID-19 success story, and the government's relief programs and resources to help expand business opportunities, the organizer Kaigo has also done its share by playing a pioneering role to help businesses thrive in the midst of difficult times. According to Kaigo, Taiwanese businesses exhibit strong determination and ambition to overcome challenges and seize advantage in a downturn. Although some international buyers could not attend the trade show due to the pandemic, many Taiwanese businesses overseas took the initiative to come back to Taiwan, in search of new partnership and collaborations, which has helped THS attract much favorable attention. With help from their Taiwan-based partners, a number of international businesses have stepped up efforts in procurement evaluation and study, a key factor encouraging businesses in Taiwan to forge ahead amid the coronavirus pandemic.
Faced with challenges posed by the pandemic, the trade show this year is taking a multi-pronged approach, first launching a "Premium Product" section on its official website, which features virtual product presentations to give buyers the latest product information. Kaigo has also worked with the Taiwan External Trade Development Council, in short TAITRA, to organize international online sourcing networking meetings, in an effort to help suppliers connect with the right global counterparts. Over 60 international buyers are expected to participate in more than a hundred online business meeting sessions. Taiwan-based representatives and business partners of global industry leaders, as well as local suppliers from related industries, are also invited to join the event offline.
To go one step further, THS this year will take place alongside another trade show—the International Metal Technology Taiwan, or iMT Taiwan—to demonstrate Taiwan's strength in metal materials, processing, equipment and products across the entire supply chain ecosystem. Held in Taichung, Taiwan's industrial cluster renowned for its metal and hand tool industries, THS delivers a one-stop sourcing platform, enabling visiting buyers to obtain product updates, attend factory visits and arrange procurement meetings all in one go.
In addition, Kaigo has invited experts from Feng Chia University, Tunghai University, and the Metal Industries Research & Development Centre (MIRDC) to share their insights on the global economy in the post-COVID era and how industry players could plan ahead for a better outcome. During the event, the China Productivity Center, along with MIRDC, will provide "digital transformation health check" services, helping SME business owners in the manufacturing sector have one-on-one conversations with professional industry experts, and get in-depth insights on production planning and their organizational health.
Health is of course no less important than business. As such, Kaigo will follow preventative measures released by the Central Epidemic Command Center to ensure a safe and healthy environment for all attendees.
TAIWAN HARDWARE SHOW CELEBRATES 20 YEARS OF SUCCESS
Industry-leading hardware exhibition drive Taiwan's hardware capabilities towards global recognition.
Poised as the leading trade hub for 'Made in Taiwan' hardware produced for international markets, the Taiwan Hardware Show (THS) gains new heights for its 20th edition this year. Presenting Taiwan's valued capabilities in producing top-grade hardware tools and high-value products with competitive prices sought by worldwide industry players and trade buyers, the exhibition brings together 430 of the country's top manufacturers with OEM, OBM and ODM specializations. For over three days from 13-15 October, the Taichung International Exhibition Center will house the complete spectrum of high-grade products for multi-sector applications available for direct orders.
Taiwan Hardware Show 2020 will be augmented with concurrent seminars and industry conferences fronted by notable international industry experts and local trade authorities who will share deeper insights on Taiwan's hardware industry advancement. The THS Industrial Forum will bring spotlight on topics covering Taiwan's hardware industry influence in foreign markets such as Europe, USA, Indonesia, Vietnam and other countries. This forum aims to cultivate better understanding of the local and global hardware market conditions and opportunities. Ultimately, this year's edition is geared up to further promote Taiwan's attractiveness as an innovative and progressive hardware market that fulfils global buyers' demands with its trusted capabilities and quality business processes.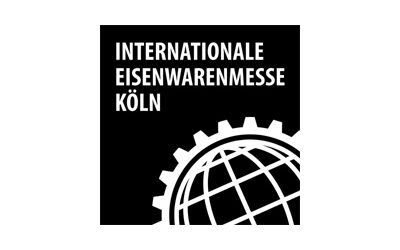 Leading companies from home and abroad confirm their participation at the leading global trade fair for the hardware industry.
read more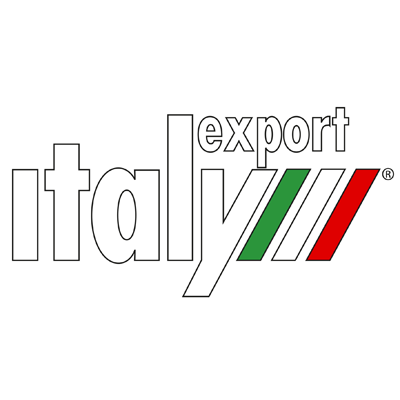 GIDIEMME s.a.s.
Via Ettore Fieramosca 31
20900 Monza (MB) - Italia
© GIDIEMME s.a.s. - All rights reserved - P.I. 05498500965