SANA SLOW WINE FAIR WILL BE HELD IN BOLOGNA FROM MARCH 27-29, 2022
THE FIRST EDITION HAS BEEN POSTPONED TO FACILITATE THE PARTICIPATION OF EXHIBITORS AND VISITORS
THE FIRST EDITION OF SANA SLOW WINE FAIR, THE INTERNATIONAL EVENT DEDICATED TO GOOD, CLEAN AND FAIR WINE, AND THE FIRST EVER INTERNATIONAL MEETING OF THE SLOW WINE COALITION, WILL BE HELD IN BOLOGNA FROM SUNDAY, MARCH 27 TO TUESDAY, MARCH 29, 2022.
Bologna, 24 January 2022 – The event, organized by Bologna Fiere under the artistic direction of Slow Food and in collaboration with FederBio, was originally planned for the end of February, but has been postponed in order to allow the event to be held safely and to facilitate the participation of exhibitors and visitors from Italy and beyond. Great interest has already been shown in the event from wineries worldwide; beyond Italy, there'll be producers from Albania, Argentina, Bosnia, Brazil, Bulgaria, Chile, Croatia, France, Germany, Macedonia, Montenegro, Peru, Portugal, Romania, Slovakia, Slovenia, Spain and the United States. A world tour of wines and winemakers aligned with the principles of the Slow Wine Coalition and inspired by the Slow Food Manifesto for good, clean and fair wine: environmental sustainability, protection of the landscape and the socio-cultural role of wineries in their local communities.
"To allow for the greatest possible participation of Slow Wine Coalition delegates in the three conferences regarding the Slow Food Manifesto for good, clean and fair wine, these sessions will be held online the week before the physical fair in Bologna. To inaugurate Sana Slow Wine Fair at BolognaFiere we'll have a plenary assembly in which the themes discussed during the online conferences will be presented: a synthesis of the revolution in the winemaking world that the Slow Wine Coalition intends to bring about. The three days dedicated industry professionals—restaurateurs, merchants, importers, distributors, cooks, sommeliers, etc.—will be held from Sunday, March 27 to Tuesday, March 29, where they'll be to meet and do business with some of the finest Italian wineries and a select group of international exhibitors," explains Giancarlo Gariglio, coordinator of the Slow Wine Coalition.
"All wine enthusiasts among the general public are welcome at Sana Slow Wine Fair on Sunday, March 27, where they'll be able to taste from among the thousands of bottles on display and meet the producers for themselves. All our visitors are also invited to take part in our nine Masterclasses led by producers and experts, where they can learn more about the production philosophies behind some of the world's greatest wines."
All the activities which together constitute the backbone of the event are confirmed.
"Sana Slow Wine Fair will be a precious occasion for dialog in a fast-growing sector that combines enological culture with sustainability, ethical production and biodiversity," according to Gianpiero Calzolari, President of BolognaFiere. "These aspects are, more than ever, priorities both for producers and consumers, and our organization has over thirty years of experience in this field through the organization of SANA, the most important fair dedicated to organic and artisanal products. Considering the current situation with regards to the ongoing pandemic, the postponement of the first edition of Sana Slow Wine Fair will allow us to safely welcome our exhibitors and visitors."
The key theme "Sustainable Growth" placed the focus on sustainable industry solutions.
Anuga, the world's largest…
read more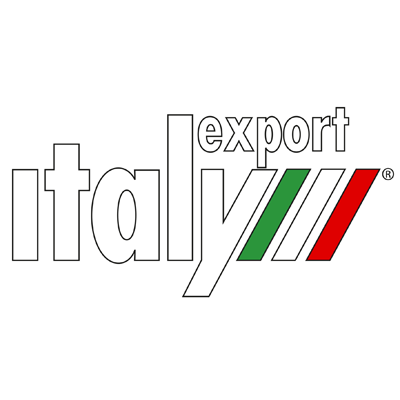 GIDIEMME s.a.s.
Via Ettore Fieramosca 31
20900 Monza (MB) - Italia
© GIDIEMME s.a.s. - All rights reserved - P.I. 05498500965