MORE THAN 11,800 VISITORS JOIN +INDUSTRY LOOKING FOR SOLUTIONS TO THE GREAT CHALLENGES OF ADVANCED MANUFACTURING
Bilbao, 9th June 2023 – +INDUSTRY 2023, the country's largest platform dedicated to Smart Manufacturing, closed its last edition with the participation of 11,856 visitors and a highly positive balance. In the words of Xabier Basañez, General Manager of Bilbao Exhibition Centre, "BEC has become for three days the epicenter of the latest technologies and developments in cutting-edge products, processes and solutions to boost competitiveness and activate new business opportunities around advanced manufacturing".
The value of +INDUSTRY as "a great opportunity to open up again to the world and show the capacity of our sector to a large number of visitors and a must for all the companies that work in this sector and for the industry as a whole" was the focus of a large part of the speech given by Tamara Yagüe, President of the Biscayan Federation of Metal Companies at the inauguration of the event.
Professionals from 58 countries attended the event, including Germany, Italy, France, the Netherlands, Switzerland, Portugal, the United Kingdom, Algeria, Sweden, Argentina, Colombia, Mexico, Belgium, Morocco, Finland and some more distant countries such as China, India, Panama, the United Arab Emirates, Cuba, Brazil, Chile, Israel, Qatar, Egypt and Singapore.
The participation of 841 exhibiting companies and more than a thousand products contributed to the multiplier effect of the event. The sectors of manufacturing processes and supplies for industry, digitalization, additive manufacturing and 3D printing, equipment for industrial processes and asset maintenance were represented. And it has done so thanks to the simultaneous holding of several leading trade fairs in their respective areas: ADDIT3D, BeDIGITAL, MAINTENANCE, PUMPS&VALVES and SUBONTRATACIÓN, in addition to the hardware and industrial supply sector and WORKinn Talent Hub.
The event offered visitors a practical, orderly and sectorized tour, maximizing their participation in the event and favoring business relationships and intersectorial alliances. In addition to the exhibition area, +INDUSTRY 2023 also featured an extensive content program that included Innovation Workshops, different spaces for networking, B2B meetings and the +INDUSTRY TALKS conferences. The latter have had the participation of fifty representatives of leading companies and organizations to address the challenges, advances and trends that will mark the future of advanced industry; more than 23 hours of analysis on additive manufacturing and 3D printing; digital transformation applied to industry and industrial maintenance that has brought together a large crowd of attendees in the conference room.
Among the various B2B meetings held, the 20th European Industrial Subcontracting Meeting played a leading role: organized by the Barcelona Chamber of Commerce, CámaraBilbao and Bilbao Exhibition Centre, with the collaboration of the Spanish Chambers of Commerce, this meetings were one of the main attractions of the event. In total, during the three days of the event, around 1,000 interviews were held with the participation of close to a hundred major buyers from countries such as France, Italy, Morocco, Czech Republic, Germany, Slovenia, Finland, Holland, Portugal, Sweden, Switzerland and Tunisia, as well as Spain.
The first day was attended by subcontracting companies in general, while the second day was attended by representatives from the automotive, renewable energy and plastics sectors. Today, the additive manufacturing, defense and aeronautics sectors are the protagonists. This is the edition with the highest number of buyers to date, which consolidates these meetings as the largest B2B event in Europe and positions Subcontratación as an international reference in the framework of Advanced Manufacturing (AF).
WORKinn Talent Hub with more than a hundred job offers.
Elena Pérez, Deputy Minister of Labor and Social Security of the Basque Government, emphasized at the official opening of Workinn Talent Hub, on the 7th, the Basque Country's commitment to "connect companies looking for people and people looking for companies where they can earn a fair salary and develop their professional career so that no one, no person and no company, is left out of the opportunities that will continue to come our way".
Javier Riaño, Special Advisor to the Regional Deputy for Employment, who also participated in the inauguration, emphasized that "more industry is more resilience in times of crisis. More industry means more and better jobs. Industry is progress, so from the Department of Employment, Social Inclusion and Equality led by Teresa Laespada, we are committed to strengthening the industrial ecosystem by investing more in people and companies ensuring the necessary skills to seize opportunities and respond to challenges".
In this seventh edition of Workinn Talent Hub 115 job offers have been presented, including proposals related to the different fields of advanced industry such as big data, automation, digital manufacturing, 3D printing and research.
From 6 to 8 June at BEC, coinciding with other industrial fairs
INDUSTRIAL HARDWARE AND SUPPLIES GAIN MOMENTUM AT +INDUSTRY 2023
From 6 to 8 June 2023, the Bilbao Exhibition Centre will be holding the third edition of +INDUSTRY, with its own exhibition space dedicated to sectors linked to industrial supplies and hardware.
As part of this event, companies from the locksmithing, hardware and security, hardware and fasteners, cutting tools, industrial supplies, and industrial electricity and lighting sectors will present their products, services and innovations in a wide variety of ways. They will also spotlight their latest developments in hand tools, portable power tools and woodworking tools, as well as services and institutions.
Its distinctive and differentiated character makes the event a meeting of great interest to the industry. It will be attended by professionals from sectors such as industrial supplies, groups and procurement centres, cooperatives, retail hardware stores and large DIY superstores. Likewise, the event will also be visited by professionals from large industrial factories, technical directors and maintenance, quality and production managers, and end users, guilds and installers.
Following the pattern of its previous two editions, +Industry will simultaneously bring together other events under its brand: ADDIT3D, International Trade Fair on Additive Manufacturing and 3D Printing; BeDIGITAL, Transforming Industry; MAINTENANCE, International Trade Fair for Industrial Maintenance; PUMPS&VALVES, Trade Show for Pump and Valve Systems and Equipment for Industrial Processesing, and SUBCONTRATACIÓN, International Exhibition of Manufacturing Processes and Equipment.
The synergies across all sectors and visitor profiles, which are closely linked to innovation and technological development, will be one of the main attractions of this industrial showcase, which will transform the Bilbao Exhibition Centre into one of the main meeting points dedicated to advanced manufacturing and Industry 4.0 in southern Europe.
The event will also feature, besides the exhibition area, conferences, live demonstrations, Innovation Workshops, pre-arranged B2B meetings and other complementary networking tools to enhance participants' commercial impact and generate new business opportunities.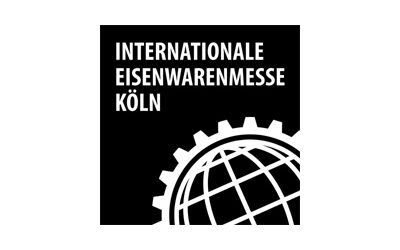 Leading companies from home and abroad confirm their participation at the leading global trade fair for the hardware industry.
read more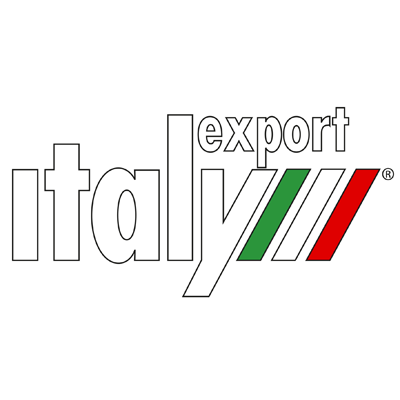 GIDIEMME s.a.s.
Via Ettore Fieramosca 31
20900 Monza (MB) - Italia
© GIDIEMME s.a.s. - All rights reserved - P.I. 05498500965