HOMI, THE LIFESTYLE EXHIBITION RESCHEDULED FOR SEPTEMBER 2021 TOGETHER WITH THE SALONE DEL MOBILE
Milan, 26 November 2020. HOMI, the Lifestyle Exhibition, dedicated to lifestyle and home decorations, initially scheduled for January 2021, has been rescheduled to 5 to 8 September at fieramilanocity and Mico together with the Salone del Mobile.
"Synergy, rationalisation and development are the keywords to re-opening the industry and supporting businesses and professionals alike," says Carlo Bonomi, President of Fiera Milano: "following the fashion industry's gathering of its entire value chain in a single week, the design and home decorations industries will also hold their exhibitions at the same time. A revolutionary approach which has transformed a time of crisis into a new opportunity."
"Holding the two events together," says Luca Palermo, Member of the Board of Fiera Milano, "will enrich the entire lifestyle system at Milan,  providing it with an even more international arena for its offerings."
The new calendar will enable HOMI to continue in its work of transforming the event from a simple meeting between supply and demand into an international networking hub for the entire value chain. In expectation of the upcoming event, HOMI will continue to develop its digital project and stay close to businesses and professionals with its year-round visibility platform.
HOMI, the Lifestyle Exhibition, will be held on 5 to 8 September 2021 at fieramilanocity and Mico.
Returns from 29 January to 1 February with an event that showcases living styles and trends.
INTRODUCING #HOMIcommunity, which offers companies an all-round visibility platform
HOMI, the Lifestyle Trade Fair, returns from 29 January to 1 February 2021 at FieraMilano (Rho). HOMI confirms the centrality of its offer, wide and at the same time select, which ranges from table accessories and kitchenware to home textiles, room fragrances and gift ideas.
Emerging generations, research and innovation, technology and sustainability, the desire to transform and to share: these are the principles that guide the scouting of new formats, dedicated entirely to the world of living and home decoration. An exhibition that looks to the future, promoting cutting-edge design with a strong research content, and that also represents the long tradition of Italian craftsmanship.
A predictor of trends and careful observer of the market, the exhibition hosts historic and consolidated brands alongside new designers, thus offering numerous proposals ‐ from the artisan to the innovative, from the Made in Italy to the international ‐ which make the exhibition a privileged reference point in a constantly evolving world.
The range is extensive and well-structured, while the new event format – already successfully tested in January 2020 – is no longer set out according to goods type alone, but also reflects new distribution practices, basing itself around three visitor pathways designed to meet the needs of industry professionals and deliver a diversified consumer experience.
The first pathway is HOME Retail Inspiration, dedicated particularly to targets including specialist stores, large
scale retailers and on-line stores. It offers up a highly varied, versatile product offering, which in itself is split into the areas of Fragrance Inspiration and Textile Inspiration, both of which feature a wealth of products to discover.
HOME Boutique&Design, meanwhile, gives a platform to quality manufacturing and is targeted at department stores and research concept stores, as well as interior designers, architects and industry operators looking for original, innovative products. Its Creazioni Italiane area will be entirely dedicated to Italian craftsmanship and design, while World Designers will bring together the best, most innovative and most unique work from international designers.
The third route, HOME International Delivery, is aimed at the multi-product distribution and international import and export markets. It will showcase a huge range of products at different price points to appeal to retail operators sensitive to competitiveness in terms of margins and product mix. It offers a range of innovative products and plenty of inspiration across all of its sub-sections, not least the accessory and stationery areas.
Last but not least, HOMI will feature a Festivity area, open from 28 to 31 January. The area will focus on the traditional festive periods and other big occasions, with Christmas decorations and nativity sets taking centre stage. The decision to set specific dates and create a special area for the Festivity section is designed to boost synergy within the sector and accommodate the needs of exhibitors and buyers alike.
The event will also include workshops, talks and meetings, offering trade visitors an overview of market trends, ideas and suggestions to help them grow their business.
One key development that is gaining attention is the creation of new initiatives with which to increasingly support companies and professionals at such a difficult and significant time. These include the #HOMIcommunity project, which offers companies a platform for continuous visibility and is designed to relaunch images and stories of individual exhibitors, in order to create a complete digital hub that is always available to all players in the trade sector.
Don't miss HOMI, the Lifestyle Trade Fair, from 29 January to 1 February 2021, with a pre-opening (28-31 January) for Festivity trade visitors only.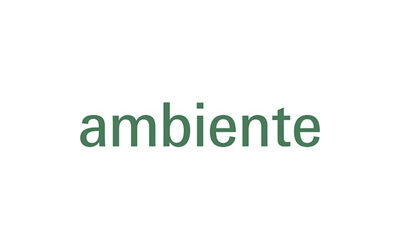 The leading international consumer goods fairs Ambiente, Christmasworld and Creativeworld were held together…
read more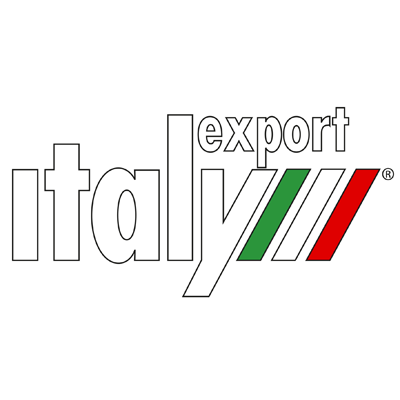 GIDIEMME s.a.s.
Via Ettore Fieramosca 31
20900 Monza (MB) - Italia
© GIDIEMME s.a.s. - All rights reserved - P.I. 05498500965