HOMI INDEPENDENT: FROM SEPTEMBER 16 TO 19 AT FIERAMILANO THE EXHIBITION DEDICATED TO THE INDEPENDENT RETAIL SECTOR
HOMI Independent will feature a vast assortment of products from home decor to smart accessories, creating visiting paths where retailers can get inspired. There are new special initiatives too, such as the HOMI Coffee Experience and La Stanza delle Idee [The Room of Ideas].
Milan, 27 June 2022. There are lots of novelty products and ideas planned for the next edition of HOMI, scheduled to take place at fieramilano Rho from September 16 to 19, 2022, ready to feature home decor and furnishing items, home textiles and fabrics, fragrances, and table and kitchen accessories.
An important opportunity for all the independent retailers in the industry, where creativity and business opportunities meet. Along with new products from Italian and foreign brands, visitors in September will have access to seminars and workshops, and also find two new special areas, La Stanza delle Idee [the Room of Ideas] and the HOMI Coffee Experience.
LA STANZA DELLE IDEE
New solutions and ideas. A place of excellence, a project that gives value to innovative products that stand out for their revolutionary solutions with easy application. An area where you can then discover new projects, products and practical solutions offered by some of the exhibitors.
SEMINARS AND WORKSHOPS
With the goal of providing participants with an insight into the world of retail design at the international level, the seminars are now a must-attend event for HOMI visitors. International case studies – from Copenhagen to London, Shanghai, Madrid, Paris, New York and Los Angeles – that will cover the entire retail landscape will be presented in this edition. Business and strategy expert Alessandro Lorenzelli, who is also a speaker at the meetings, will explain how to approach design and strategic choices for customer engagement and analysis, and how to integrate technology into the store to create brand experience through space design.
The calendar of meetings dedicated to training will also include a series of talks, prepared in collaboration with Fondazione dell'Ordine degli Architetti PCC della Provincia di Milano.
THE HOMI COFFEE EXPERIENCE
This new event, created in collaboration with ALTOGA-the National Association of Coffee Roasters, Importers of Coffee and Food Wholesalers-and with the support of Aicaf is designed to raise awareness among speciality retailers toward coffee and the new business opportunities it brings. The area will feature solutions and recommendations specifically designed for Retailers, including products, ideas and novelties from the tableware and kitchenware sectors.
Each day at HOMI Coffee Experience there will be tasting sessions in collaboration with companies in the coffee sector and expert masters in coffee training, but there will also be workshops on a wide variety of topics: from the method of preparation of the moka pot to what is the most suitable coffee cups as well as aperitifs and cocktails made with coffee.
THE EXCELLENCE OF THE HOME LIVING SECTOR IS BACK ON STAGE AT FIERAMILANO
The event dedicated to the home living and home decor sector will be back in September with a new appointment
Milano, May 9 2022 – HOMI, the exhibition dedicated to home decor and furnishing accessories for contemporary living, will be back from 16 to 19 September 2022 at fieramilano (Rho), with HOMI Independent. This edition will focus on the fundamental connection between those who manufacture/distribute home décor products and independent retailers, meaning those that, by selecting items for their stores, establish a valuable relationship with consumers always taking into account new needs.
Visitors will find ideas and inspiration among the wide and selected assortment of furnishing elements, innovative and smart accessories, ambient fragrances, textiles, tableware, kitchen accessories, gifts and decorations for the upcoming Christmas. A wide and diversified assortment to enjoy a preview of all the new products offered by the participating companies and the new trends in home living.
Many products, ideas and novelties to furnish the home that are more and more multifunctional, transformable, digital and sustainable. In a house where interior and exterior are increasingly intertwined, and with housing needs undergoing constant change, home décor and furnishings have a fundamental role in creating new living spaces.
HOMI LAB will complement the exhibition space: for the four days of the event, training workshops and talks will be held addressed in particular to retailers and designers.
In view of the upcoming September appointment, HOMICommunity, the online platform that allows operators, national and international buyers to preview products, news and stories from companies participating in the fair, will continue to be active.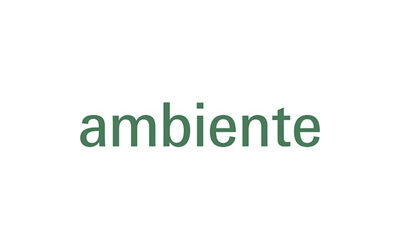 The leading international consumer goods fairs Ambiente, Christmasworld and Creativeworld were held together…
read more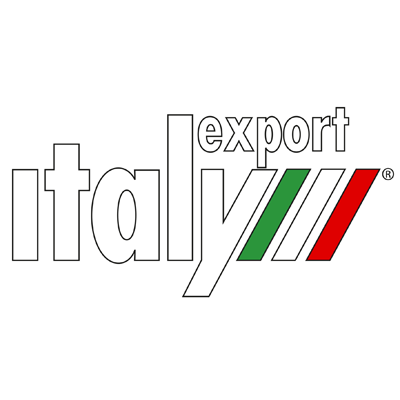 GIDIEMME s.a.s.
Via Ettore Fieramosca 31
20900 Monza (MB) - Italia
© GIDIEMME s.a.s. - All rights reserved - P.I. 05498500965