"WE SENSE A GREAT EUPHORIA AMONG THE EXHIBITORS AT AMBIENTE. THEY ARE FULL OF ANTICIPATION."
Frankfurt am Main, November 2022
From 3 to 7 February 2023, the coming Ambiente will bring together the trends of tomorrow with over 1,770 Dining exhibitors on 11 hall levels and is the unrivalled global No. 1 for everything that celebrates the love of the laid table and conquers the kitchens of tomorrow.
Interview partner: Thomas Kastl, Director Ambiente Dining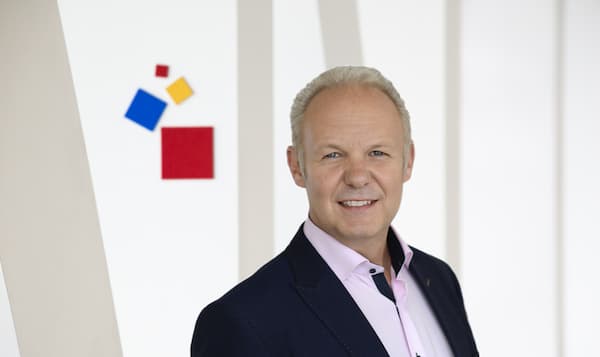 1. The last two years have been quite turbulent. How do you think buyers and exhibitors will approach Ambiente 2023?
Personal exchange is more important than ever at the moment – I have just experienced this again in many conversations. We sense a great euphoria among the exhibitors who will be at Ambiente 2023. They are full of anticipation. But of course we also sense the challenging economic and political framework conditions, which have an impact on individual company decisions. Each company has to assess for itself how trade fairs fit into its own marketing mix or whether, due to the individual framework conditions, it should not participate in a trade fair. At the moment, for example, this can depend heavily on energy costs and other similar factors. The topic is assessed very differently in the companies. For example, we have new exhibitors who have consciously decided to participate in a trade fair and see it as a huge opportunity. Furthermore, we see that demand from certain nations, such as Turkey, is very high. Ambiente is simply the world's biggest consumer-goods fair where exhibitors want to show their new products. They are looking forward to having this fair again as a contact platform – especially internationally. Buyers see it very similarly – something we have already seen at other fairs in Frankfurt in recent months. What's more, the parallel Christmasworld and Creativeworld fairs and their product ranges will create an even more advantageous dovetailing. That's why I think we will all start the fair on a very positive note.
2. Who can visitors look forward to in the dining area?
The Dining area at Ambiente is the big stage for everything that makes cooking and household chores easier and eating more enjoyable. From 2023, we will be presenting this segment in its entirety in the West Area in Halls 8 to 12. In doing so, we have aligned the new structure to the realities of the market. In the last few years in particular, a number of new, major themes have developed. For example, areas such as baking, storage containers, glass with plastic or drinking bottles have become much more important. These products are found together in the new structure in a very small space. The short distances between the strongly interconnected product ranges bring great synergy effects for buyers – and all this at a very international level.
3. The effects of the Covid 19 pandemic have hit the HoReCa sector very hard. How important is Ambiente 2023 as a global meeting place for the HoReCa sector?
That's right, the industry was hit hard. But the effects of the Covid 19 pandemic have also inspired many spontaneous changes in strategy and practical innovations. That's why we are very pleased that we will again have a concentrated Hospitality offering in Hall 11.0 in 2023 – and even with significant growth compared to the last event. Hall 11.0 is already fully booked at the present time. These times in particular show that the HoReCa industry – the new hospitality – is growing. In addition to the Front of House theme, we also have exhibitors here with the Out of House theme, which is naturally in great demand in the wake of the pandemic. This year, the HoReCa Academy will once again offer plenty of insights – from innovative concepts and best practices from all over the world, to opportunities through digitalization and the current trends in gastronomy. A great offer for every Hospitality buyer. But that is not the only thing that Ambiente offers professional buyers from the hotel and gastronomy sectors: Visitors have the unique opportunity to order products from the Hospitality collections of the dining exhibitors as well as the lifestyle collections of the living and giving exhibitors. With the HoReCa programme, we work specifically in the Dining environment. For target groups such as architects, interior decorators or contract furnishers, this has its counterpart in the Living segment under the name Contract Business. In addition, with the Future of Work Area we show how flexible working and working from home have taken on a new significance. The industry has come up with answers on how to set up a homely and design-oriented, but still very functional workplace at home. So there are plenty of good reasons for buyers from these sectors to visit Ambiente.
4. Sustainability and environmental protection are on everyone's lips. Do these topics also play a role at Ambiente and if so, in what form?
Indeed – sustainability is the megatrend that is not only on everyone's lips, but is also reflected in all areas at Ambiente. In the dining area, for example, we see that suppliers are replacing plastic in such a way that it is fully recyclable. In the out-of-home sector, hardly any non-sustainable plastics or plastics are used – there, too, many things are changing. The different facets of sustainability are therefore the focus of the consumer goods fairs. This is achieved both with the Ethical Style by Ambiente programme, which as a curated selection draws attention to suppliers who make a special contribution in the area of sustainability. With appropriate labelling on the stands and in the exhibitor profile in the online exhibitor search, visitors to the fair can find exhibitors relevant to them with a focus on sustainable products even more easily. We also have new Ethical Style Spots on the exhibition grounds, which put the spotlight on sustainable products in all their diversity – for Ambiente Dining, one such spot can be found in Galleria 0. I also highly recommend the 'Circular Materials in Future Dining' materials exhibition. In the special area in Hall 11.0 in the North Foyer, Dr. Sascha Peters will be staging material developments based on organic residues or alternatives for energy-intensive materials in the field of tableware. There is a lot going on here and a lot to discover.
5. Do you offer digital supplements to Ambiente?
Of course, a world-leading trade fair must have a digital extension. We have had that in the past and will have that in the future as a supplement to our presence fairs. For example, our exhibitor portal clearly offers international reach, especially to those countries that cannot come to Frankfurt to the usual extent due to travel restrictions that still exist or will be restricted in the future. In addition, visitors can participate physically, hybrid or purely digitally via the online platform digital extensions, parallel to the leading trade fairs on site. This means that they can be there live as well as network online before, during and after the fair and experience the exhibitor highlights. Exhibitors and visitors can also keep up to date online during the time when the fair is not being held – with our knowledge platform Conzoom Solutions or the digital marketplace nmedia.hub, which extends the fair to 365 days a year. These two online platforms are indispensable in the current era. The future is an efficient mix of live and digital, the pandemic period has clearly shown us that. The personal encounter at our trade fairs remains irreplaceable. At the same time, however, we are consistently expanding our additional digital offers and thus creating further added value for our customers.
6. What are your top highlights of Ambiente 2023?
The most important thing for me is Ambiente in its new structure in total. As the world's leading trade fair and number 1, we keep asking ourselves the question: how do we reflect changes in the market at our consumer-goods fairs? How do we adapt our concepts to these changes? In this respect, we will experience Ambiente 2023 with completely new possibilities. In Halls 8 and 9, visitors will find everything to do with kitchens and households – no other fair will offer this in such a small space. Added to this are the strong synergies resulting from the decorative offerings of the Living section and, of course, the overlaps with Christmasworld and seasonal decoration. There is a lot of potential for our visitors. Our complementary programme is also always worth a visit. Especially the exciting expert lectures by the Conzoom Solutions Academy on new perspectives and convincing best practices. On all five days of the fair, renowned speakers will provide insights into essential market developments as well as current trends and deliver useful impulses and tips for practical use. Speaking of impulses – visitors will find intelligent solutions for the kitchen and household at our special presentation Solutions in Galleria 1. In the selection of products, the renowned London industrial designer Sebastian Bergne places particular emphasis on the aesthetic compatibility of function and design.
The next Ambiente will take place from 3 to 7 February 2023.
AMBIENTE 2023: ENORMOUS DEMAND AND GREAT CONFIDENCE FROM THE INDUSTRY
Frankfurt am Main, May 2022
Exhibitors and trade visitors can look forward to a first-class world's leading trade fair for consumer goods from February 3 to 7, 2023. The industry agrees that Ambiente is the international platform for meeting customers from all over the world. Due to the high demand, the hall layout of Ambiente has been optimized. This offers visitors even more efficient ways of ordering, finding inspiration and networking. With the leading international trade fairs Christmasworld and Creativeworld taking place at the same time, participation is even more valuable for exhibitors and visitors thanks to additional business potential.
"The reactions from the market are very impressive. We have received a great deal of trust and acceptance from our customers, as well as an unconditional desire to be placed at the upcoming Ambiente. For this reason, we will specifically strengthen the hall occupancy in growth areas, consistently leverage synergies and think short distances for everyone involved at the same time. In this way, we will create an even more advantageous link with the leading trade fairs Christmasworld and Creativeworld which will be held in parallel and their product ranges," says Yvonne Engelmann, Director of Ambiente Living, Giving, Working.
Synergies for the working and furnishing worlds of tomorrow
Buyers will find everything to do with Ambiente Living, Giving and Working in the East part of the exhibition ground. At Interior Design, in Hall 3.1, all styles relating to living, furnishing and decorating can be experienced. In Hall 3.1 at the upcoming event design-oriented buyers as well as concept stores and design studios will find inspiration for their ranges. "Ambiente is an international platform where we meet customers from all over the world. We show our new designs to existing and new customers. It's great that the three fairs will now be held at the same time. This makes participation even more important for exhibitors or visitors. Meeting brands face-to-face and understanding them is very important for sales, success and the company in the world we live in today," emphasizes Paul C. Knudsen, Sales Director at Broste Copenhagen. Nuno Gameiro, Sales Director at Asa Selection, has a similar view: "Customers from Germany and abroad have already firmly scheduled their visit to Ambiente for 2023. As the leading trade fair, Ambiente is THE international destination for our industry. For the success of our brand and collections, it is essential to inspire people, to arouse passion and emotions. The best way to do this is to talk to them in person. Ideas can arise spontaneously, during an unforeseen conversation at the trade fair, it happens from person to person. Digital offerings do not "humanize"; there is no alternative to personal encounters. The fact that Ambiente, Christmasworld and Creativeworld will be held in parallel in 2023 is a logical consequence of the increasingly overlapping ranges of retail concepts."
Ambiente is an increasingly important meeting place for professional buyers from the contract business sector. It offers a unique opportunity for interior designers of hotels, restaurants, clubs and co-working spaces to experience and order the right furnishing concepts and high-quality design.
In 2023, the Contract Business section will also be expanded to include the Future of Work theme in Hall 3.1. Here, office furnishers, interior designers, project developers, facility managers, wholesalers and retailers will meet suppliers of office furnishings, special presentations and exciting series of lectures, with which the future of office work will be designed, explained and made tangible.
Visitors will find everything on the topics of home furnishings, small furniture, lighting or home accessories at Interiors & Decoration in Hall 3.0. "As the core event of the consumer goods sector and the leading international trade fair, Ambiente is the industry's most important real platform for its presentation of goods, concepts, trends and ideas. The personal exchange in connection with the real feeling of touching the products as well as the experiential communication with the exhibitors promotes the ideas that retailers can subsequently implement at the point of sale. Retailers order the merchandise for their sales. The better the conditions and the information available for this, the greater the certainty that the individual company will be retained," emphasizes Hamid Yazdtchi, Managing Director of the Gilde Group.
New ranges for the trade
There are even more synergy effects from which exhibitors and visitors benefit in Hall 4.2, where visitors will find trend-oriented gifts, fast-moving products, decorative accessories, writing instruments, greeting cards, bags and personal accessories in the Urban Gifts, Stationery & School section. The proximity to the complementary product worlds of Christmasworld with seasonal and floral decorations and packaging is ideal for exhibitors and buyers. Directly adjacent to Hall 4.2 and on one level, the Gift Ideas product area in Hall 6.2 will showcase decorative and classic gifts, souvenirs, traditional crafts and accessories.
"If you look at the international consumer goods fair Ambiente in Frankfurt in sporting terms, it is simply put the world championship of trade. Through the leading trade fairs Ambiente, Christmasworld and Creativeworld, which take place in parallel, many nations physically meet in the most diverse business areas – be they customers or even suppliers. This dynamic is unique, extremely motivating, immensely inspiring and in no way comparable to hybrid/digital offerings," says Margit Wurzer-Stummer, CEO Top Team Munich. Dr. Rüdiger Kress, owner of Artebene Group, agrees: "We are delighted to finally be able to welcome our retail partners in person again – from all over the world and in the middle of Germany. As a long-standing exhibitor, we briefly regretted the abandonment of Paperworld, but the motto "Home of Consumer Goods" perfectly describes what trade must offer today. In this context, the themes of design, lifestyle and sustainability are equally important to us, and the Future Retail and Digital Expansion offerings must interest us all."
Ambiente will provide a new home for international suppliers of paper, office supplies and stationery. In the Remanexpo product area in Hall 6.2, buyers will find remanufactured printer consumables and components, printer hardware and software, as well as environmental and waste disposal products. The Office product area for office supplies, office equipment and office technology is located directly adjacent in Hall 4.2. For Rolf Schifferens, Managing Director of Durable Hunke & Jochheim, the face-to-face meeting cannot be replaced digitally: "Like many other companies, we have also developed digital possibilities and concepts, which we will continue to use to communicate with our customers. Nevertheless, the face-to-face meeting will continue to have an important role in the future for the comprehensive presentation of the company as well as the intensive exchange with suppliers, customers and partners in the industry. From my point of view, this important function can be supplemented, but not replaced, by digital media."
With the newly set up and expanded structure of Ambiente, the living worlds merge seamlessly, so that retailers benefit from an incomparable crossover of product groups, themes, segments and synergies. On the one hand, the retail trade will receive new impetus from new product segments and, in particular, specialist retailers for paper, office supplies and stationery will in future be able to find all the relevant suppliers for their product ranges at Ambiente – whether classic office supplies and office technology or stationery and trend-oriented gift articles. But that's not all: the close integration of all Ambiente sections with Christmasworld and Creativeworld, which take place in parallel, gives exhibitors and visitors access to the diverse visitor flows of the world's leading trade fairs.
Ambiente Dining with a large return and an optimized Hall 9
With the new hall layout in the West section, Ambiente offers visitors even more efficient ways to place orders. The trend theme of baking will find its own place at Kitchen, Accessories & Baking in Halls 9.0 and 9.1. Exhibitors will be presenting their new products here, including baking pans and accessories, drinking bottles, bar equipment and kitchen textiles. "Ambiente continues to be the world's largest and most important hotspot for the dining industry. We can see this in the very good level of registrations. The demand for space in the Dining segment is so great, especially for the Clean Home product group, that we will be optimizing the occupancy of Hall 9. Many leading companies in the sector clearly see the need for and the benefits of Ambiente. After all, solutions develop in encounters. Cooperative ventures are simply better initiated in face-to-face discussions. Personal exchange is still crucial for making contact with target groups," says Thomas Kastl, Director Ambiente Dining.
In the Clean Home product area, exhibitors will be presenting cleaning appliances, household furniture, storage boxes or organization systems in Halls 9.2 and 9.3. "Ambiente 2023 is the place where new business stories are born, where partnerships are strengthened and where we can give an insight into what we do every day for our customers from all over the world. It is a great setting to showcase and be seen. At Ambiente, we enjoy creating inspiration that makes all the difference in building long-term, beneficial relationships," said Alexander Rosenlew, CEO of Orthex Group.
A wide range of promotional goods is offered by the Top Deals platform which is also in Hall 9.3. Unchanged and with direct connections and short distances, buyers will find everything to do with glass, porcelain, ceramics, gold, silver, table decorations or table textiles in Hall 12 at Table and Table Select. In Hall 11.0, the HoReCa segment will present itself. "Ambiente is the most important meeting place for our industry and we are all looking for platforms that can bring industry professionals together. The purpose of trade shows has changed over the years and Ambiente is the best platform for marketing in the tabletop industry. We believe we still need to touch the product to fully understand it. Also, due to travel restrictions over the last two years, we have a big gap to fill and need to spice up the personal relationships at every opportunity. I can't think of a better platform than Ambiente to do this," emphasizes Erbil Askan, General Manager of Bonna Porselen, who is excited to finally get back to business.
Products such as BBQ accessories, cutlery, small electrical appliances, knives, pans or pots can be found at Cook & Cut in Hall 8.0. The physical experience remains a crucial factor in inspiration and is clearly in focus for the 2023 event, as are the digital additions before and after the show. This is why Joselito Gusso, International Business Director of Tramontina also considers Ambiente a very important platform: "Ambiente has become our global sales event of the year. We have visitors from over 80 different countries. In recent years, 40 percent of them have been new contacts. Our international sales team flies to Frankfurt from their bases all over the world to meet customers on site. Digital offers bring important economic and efficiency aspects. They are the best tool to develop our daily routines throughout the year. The physical exchange, at least once a year, brings us all, customers and industry, the atmosphere of trust and new discoveries."
Space is also in high demand in the Global Sourcing area. For years, the area at Ambiente has been the largest sourcing platform outside of China for volume business. Visitors will find Global Sourcing Dining in Halls 11.1 and 10.2, Global Sourcing Giving and Working will be presented in Hall 10.1 and Living in Halls 10.3 and 10.4.
From February 2023, Ambiente will be held at the Frankfurt exhibition center at the same time as the leading international consumer goods trade fairs Christmasworld and Creativeworld.
Ambiente/Christmasworld: February 3 to 7, 2023
Creativeworld: February 4 to 7, 2023
MOVING THE FUTURE – NEW HALL LAYOUT FOR AMBIENTE FROM 2023: DINING IN THE WESTERN PART, LIVING, GIVING AND WORKING IN THE EASTERN PART OF THE EXHIBITIONS GROUNDS
Frankfurt am Main, 10.03.2022
The world's leading trade fair for consumer goods offers exciting perspectives at first hand: exhibitors and trade visitors can make first-class contacts, discover the latest developments in the market as well as in design and experience trends and opportunities in all segments. In the four sections Dining, Living, Giving and Working, Ambiente presents the most important themes of the entire consumer-goods spectrum. For HoReCa, the contract business and Ethical Style, it is the most important international marketplace of the year.
From 3 to 7 February 2023, Ambiente, as part of the one-stop shop for the global consumer goods world, will be held at the same time as Christmasworld and Creativeworld. It will show the latest trends on a total of 16 hall levels. "Ambiente is the hub of the consumer goods industry. The optimisation of the structure and the new hall layout offer all participants new perspectives and, as a result, new, unexpected business opportunities. As the leading international consumer goods trade fair, Ambiente reflects the changes in the market in a future-oriented way and presents a unique mix of ideas and products. In this way, we are responding specifically to the needs of the industry", says Philipp Ferger, Vice President Consumer Goods Fairs.
Ground plan of Ambiente 2023
With the new hall layout, Ambiente offers its visitors efficient ways to order. In Hall 12, buyers will find everything to do with glass, porcelain, ceramics, gold, silver, table decorations and table textiles at Table and Table Select. The HoReCa segment, including the HoReCa Academy, is presented in Hall 11.0. Products such as pots, pans, knives, cutlery, small electrical appliances and BBQ accessories are to be found at Cook & Cut in Hall 8.0. Clean Home will be showing cleaning equipment, household furniture, storage boxes and storage systems in Hall 9.0. The trend theme of baking has its own place at Kitchen, Accessories & Baking in Halls 9.1 and 9.2. Here, visitors can discover products such as baking tins and accessories, drinking bottles, bar equipment and kitchen textiles. The new Top Deals platform in Hall 9.3 offers a wide range of promotional products.
In the eastern part of the exhibition grounds, the Living section in the halls at Interiors & Decoration in Hall 3.0 and at Interior Design in Hall 3.1 makes it possible to experience all styles relating to living, furnishing and decorating. Here, visitors will find everything on the subjects of home furnishings, small items of furniture, lighting, home accessories for the mid-range and upmarket segments as well as products for contract business projects. With their positioning and proximity to Christmasworld, the Living Halls ensure target-group-oriented visitor guidance and visitor efficiency.
Gifts and personal accessories in all their facets are on display in the Giving section, which now also features high-quality stationery and school supplies. In Hall 4.0, exhibitors will be showing all around classic gifts and school supplies. Hall 4.1 presents modern design and trend-oriented gift articles. Here you will find everything from classic gift ideas to fast-moving items, souvenirs, stationery products, stationery, accessories and jewellery.
The new Working section of Ambiente is dedicated to the working worlds of tomorrow. On an equal footing with Dining, Living and Giving, this section will focus even more intensively on relevant solutions starting from 2023. In Hall 4.2, exhibitors will show products for office supplies, office equipment and Remanexpo. Special presentations and lecture series on Modern Work, New Work and Future of Work will also show what will be in vogue in the future.
In the Global Sourcing area, importers find reliable partners for volume business – from both industrial and craft production. For years, this section at Ambiente has been the biggest sourcing platform outside China. Visitors will find Global Sourcing Dining in Halls 11.1 and 10.3, Global Sourcing Living in Hall 10.2 and Giving/Living in Hall 10.1.
The next Ambiente will take place from 3 to 7 February 2023.
UNDER THE MOTTO "HOME OF CONSUMER GOODS", MESSE FRANKFURT WILL OFFER THE WORLD'S MOST INNOVATIVE AND COMPREHENSIVE RANGE OF CONSUMER GOODS FROM 2023 ONWARDS
Frankfurt am Main, 10.02.2022
Messe Frankfurt is actively fulfilling its mission to promote the economy by creating new platforms for the global consumer goods industry. As a first step, starting in February 2023, the three leading consumer goods trade fairs Ambiente, Christmasworld, and Creativeworld will be held simultaneously for the first time at the Frankfurt exhibition center from 3/4 to 7 February 2023. Under the new motto "Home of Consumer Goods," the redesigned offering will provide a unique, comprehensive portfolio of products and solutions and actively leverage synergy effects for exhibitors, visitors and the media. In a second step, the Global Sourcing section of the three leading trade fairs will be merged into a joint offering and marketed internationally. This strategic development step will be supplemented by a new, regionally based Design & Lifestyle offering in Frankfurt in the second half of the year.
The global consumer goods industry is in upheaval. Fundamental parameters are being called into question. New forms of retail and distribution, digitization in all its facets at the point of sale, rising online sales shares combined with falling customer footfall in once attractive retail locations and the consumer's active search for sustainable alternatives, supply chains strained to breaking point with resulting material bottlenecks, and pandemic-influenced business travel behaviour are just some of the diverse but crucial drivers that are keeping the globally active industry on its toes and presenting it with new challenges every day. In addition, the Covid-19 pandemic, which has now been rampant worldwide for more than two years, has contributed to an acceleration of global structural change. This is accompanied by an increasingly rapid change in attitudes to life, lifestyles and consumer behaviours.
"Messe Frankfurt provides answers to the current changes and challenges and redefines the marketplaces of tomorrow. By establishing innovative formats at the location and internationally, we create growth opportunities, provide orientation and security in volatile times, and actively help shape a global industry in transition," says Detlef Braun, Member of the Executive Board of Messe Frankfurt. "With our four-component strategy, we are creating the new guiding stars of an industry that is at home in Frankfurt and active and successful throughout the world. In addition to the newly created offering under the motto 'Home of Consumer Goods' here in Frankfurt, our existing consumer goods fairs in the Middle East and Asia, the targeted expansion of global sourcing and an innovative, regional offering are the future guarantors of success."
"Home of Consumer Goods" is the new one-stop shop for the global order season
In a first step, spring will be rethought in the consumer goods sector in 2023 under the motto "Home of Consumer Goods". From February 3/4 to 7, 2023, Ambiente, Christmasworld, and Creativeworld [as before, it will start one day later and thus not until 4 February] will be held simultaneously for the first time at one of the world's most modern trade fair centers. The newly created combination of three successful leading trade fairs at one location at one time thus combines their strengths and thus offers an unprecedented, simultaneously available, future-oriented product range in quality and quantity. Frankfurt is once again the center of the global ordering season, boosting synergy effects and efficiency for all involved, making it the one, comprehensive inspiration, ordering and networking event for a globalized industry. This is where the hottest trends are presented and the global metatrends can be experienced and seen.
"Frankfurt is thus the one-stop shop for the global consumer goods industry. Here the lifestyle of generations is decided and shaped. We are thus offering the industry reliability and growth in challenging times. This is where business will be done from February 2023, where people will finally exchange ideas again and define the trends that consumers around the globe will be able to experience and purchase on site and online over the next twelve to 18 months," explains Philipp Ferger, Vice President Consumer Goods Fairs. The synergy-rich product mix will be supplemented by additional product groups and presented in a completely realigned hall structure. Under the motto "Home of Consumer Goods", the three leading trade fairs are the future-proof intersection for all forms of retail as well as for HoReCa, Contract Business and Concept Decoration, thus strengthening Frankfurt's importance as an international hub.
Ambiente Working, a new section of the world's leading trade fair, builds innovatively and consistently on the successes of Paperworld in Frankfurt
The combination of home and office, lifestyle and workstyle will continue to define the way we live and work in the future. The Covid-19 pandemic has manifested itself as a catalyst for new developments, particularly in the areas of living and working. And as innovative products reach market maturity, new offerings are positioned and consumer demand behaviour changes, the marketplace must also renew itself. Messe Frankfurt is taking this as an opportunity to rethink what Paperworld has to offer and to open up completely new and unique perspectives and thus potential for exhibitors and visitors. The new design of the Working product area under the umbrella of the world's leading trade fair Ambiente creates future-oriented impulses for manufacturers as well as for dealers, designers, architects and office furnishers. At the same time, the world's leading trade fair is positioning itself with the new Ambiente Working living area and is recharging its product range in all its facets. Ambiente creates new impulses for the stationery sector – from contract business to the megatrend of sustainability and the perennial favorite Design & Lifestyle to target groups in the hotel and catering trade. In addition, Ambiente Giving will be further developed with the newly designed range of stationery products, including stationery and school supplies. The Paperworld product groups with matching themes will also find a new business home at Christmasworld and Creativeworld. Internationally, the Paperworld brand events will continue at their traditional trade fair venues in China, India and the Middle East.
Global Sourcing as an international brand
Messe Frankfurt already offers the largest sourcing platform outside China. The sourcing offering, which has so far been integrated into the four leading trade fairs, will be expanded in Frankfurt from 2023 under the label "Global Sourcing" and positioned at other international locations at other times. Additional markets and sales channels will thus be opened up for producers and uncomplicated access will also be created for buyers who have not previously sourced globally. To complement this, Messe Frankfurt also plans to respond to supply and demand disruptions and transport bottlenecks in logistics chains with a series of near-sourcing events. Companies worldwide are currently being forced to re-evaluate their supply chains and reorganize as a result. Messe Frankfurt is therefore creating on-site business formats in selected sourcing countries, to which buyers can travel easily and quickly in order to examine an initial selection of potential suppliers and enter into business relationships directly.
New regional format for Frankfurt and the surrounding area
In order to foster business development and the consumer goods industry, Messe Frankfurt will offer a brand-focused lifestyle and inspiration platform for the city and the region in the second half of the year, starting in summer 2023. After two challenging years due to the pandemic for the entire business travel-focused industry consisting of restaurants, hotels and service providers, the new offering not only replaces previous summer trade show platforms, but opens up an innovative growth path for the industry, which can once again be offered reliability and security here. "With our new format we create synergies and offer a new and unique inspiration and trend platform, especially for the innovative forms of retail in the region. We are thus setting a real accent for the entire industry in Germany," says Ferger.
Digital platforms as basis for business success
Messe Frankfurt has already been offering active help for retailers to help themselves all year round since 2019 with Nextrade, as the first order and data management platform for the home and living sector, and Conzoom Solutions, as an information and inspiration platform for the global consumer goods industry. "Two years without corresponding flagship trade fairs in Frankfurt pose considerable and in some cases existence-threatening challenges for retailers worldwide," explains Braun. "The live ordering, inspiration and networking formats are missing. With our digital offerings, we are providing targeted support to our partners in industry and retail in this volatile situation. Nevertheless, there is no substitute for meeting in real life."
The exhibition dedicated to home decor unveiled products, ideas and suggestions during an event dedicated to living in the….
read more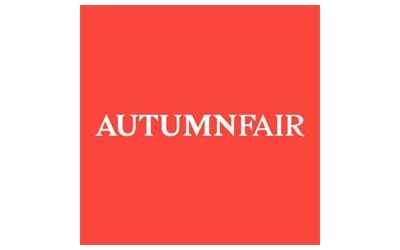 Autumn Fair is the most important home & gift marketplace in the UK of the season. Perfectly timed at the start of the Golden Quarter, the busiest and…
read more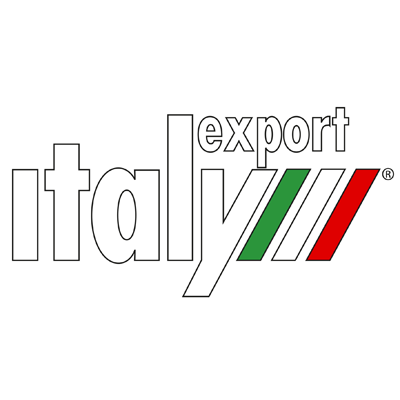 GIDIEMME s.a.s.
Via Ettore Fieramosca 31
20900 Monza (MB) - Italia
© GIDIEMME s.a.s. - All rights reserved - P.I. 05498500965