OMGE presents:
sliding solutions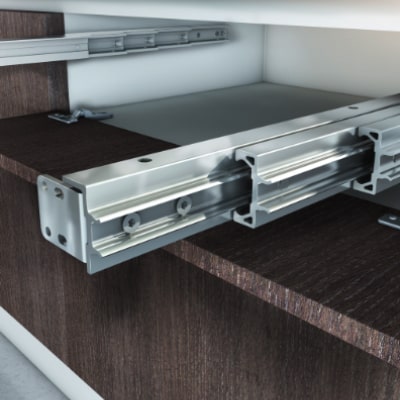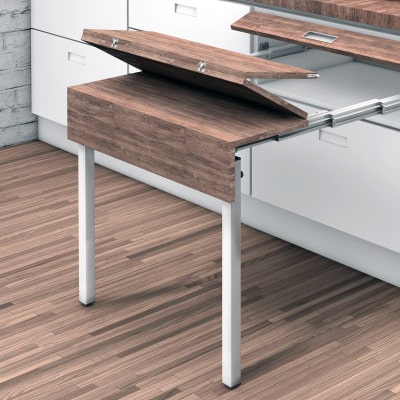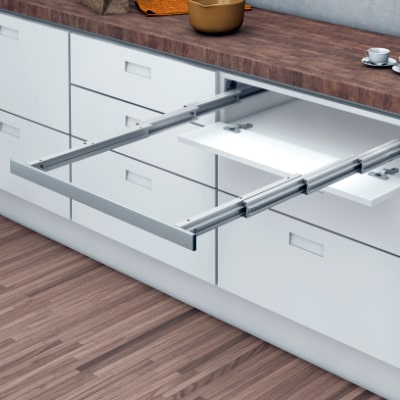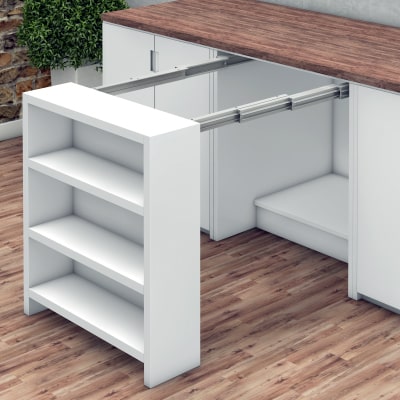 OMGE SpA, a leading company in the production of sliding solutions, contrives a new concept regarding how to use the rooms and offers all customers several proposals designed to guarantee the best use of the spaces. Today's technical solutions must be able to deal with more and more scarce spaces to which it is necessary giving functionality and that must guarantee good esthetic impact combined with ease of use. These are exactly the characteristics of the accessories included in the "Alutech Modula" of the brand new catalog 2020 "Table extension slides" we have recently presented. Multiple extension aluminium mechanisms for extending or pull-out tables, sliding worktops, console tables whose main peculiarity, appreciated by architects and designers, is the versatility of use. With this catalog Omge SpA continues the process of diversification that in the last years brought the company to expand the business horizons proposing it as reference supplier for different sectors.
Are you interested in the products of this company?
Visit the dedicated page to view the contact details and get more information.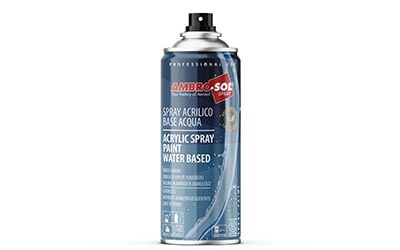 The brand new Ambro-Sol water-based spray paint is finally ready to help you express your creativity in a safe and environmental…
read more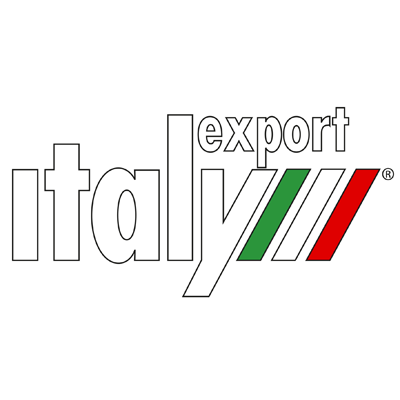 GIDIEMME s.a.s.
Via Ettore Fieramosca 31
20900 Monza (MB) - Italia
© GIDIEMME s.a.s. - All rights reserved - P.I. 05498500965