ANUGA AND UNIDO COOPERATE UNDER THE MOTTO "A WORLD WITHOUT HUNGER IS POSSIBLE"
First-class event programme with speakers from Germany and abroad planned
It is a huge challenge: In order to guarantee a sustainable future for everyone, economic growth, social development and environmental and climate protection have to be reconciled. In the autumn of 2023, two internationally-operating players, Anuga and UNIDO, are coming together to discuss the challenges of the worldwide food industry, address the opportunities and solutions and above all bring important players together for joint projects.
The promotion of economic growth and sustainable developments in the food industry is the focus of the professional exchange. This predominantly includes the opportunities and potential that the realisation of the sustainability development goals of the United Nations (SDGs) brings about for the players of the food sector, for example. But also themes like the development of a resistant infrastructure as well as the promotion of a sustainable industrialization and support of innovations will be discussed jointly with UNIDO at Anuga 2023.
"We have won over a strong partner in UNIDO, which asserts itself for the global sustainable industrial development. Together with Anuga as an international platform of the food industry and its key theme this year "Sustainable Growth", we are creating a stage at the trade fair that places the focus on the topic food security as an essential basis for sustainable economic development. At the same time, in this context we offer our exhibitors the possibility to draw increased attention to their products and innovations to promote a sustainable food system. The perfect combination for an international audience with representatives from political, business and media circles. We are very much looking forward to the joint exchange," explained Oliver Frese, Chief Operating Officer of Koelnmesse.
Gerd Müller, General Director of UNIDO: "Contributing to creating a world without hunger is one of my top priorities at UNIDO. With our special focus on agribusiness and food systems, UNIDO helps to build the capacity of both farmers and processors to add value while promoting rural economic development and structural change in the agricultural economy. UNIDO contributes directly to strengthening food security by increasing local value addition, promoting investment in agriculture, reducing post-harvest losses, and improving access to food."
Over the coming weeks the plans for Anuga 2023 will be further defined together with UNIDO. In the scope of the leading global trade fair for food and beverages, under the motto "A world without hunger is possible", various event formats and discussion rounds will provide the trade audience with insights into solutions as well as examples of best practice for a sustainable development within the food industry.
About UNIDO
UNIDO (United Nations Industrial Development Organization) is an agency of the United Nations that concentrates worldwide on the promotion of a sustainable industrial development. It was founded in 1966 and converted into a specialized agency of the United Nations with a unique mandate to promote, dynamize and accelerate industrial development in 1985. Its headquarters are based in Vienna, Austria and it has liaison offices in Brussels, Geneva and New York. The 171 member states of UNIDO guide the organization through the political decision-making bodies.
Koelnmesse – industry trade fairs for the food and beverage sector: Koelnmesse is an international leader in organising trade fairs in the food and beverage segment. Events such as Anuga and ISM are established, world-leading trade fairs, hosted in Cologne/Germany. Anuga HORIZON in Cologne will mark the launch of an additional event format dedicated to food industry innovations. In addition to the events at its Cologne headquarters, Koelnmesse also stages numerous food trade fairs with different sector-specific areas of focus and content in further key markets across the world, including Brazil, China, India, Japan, Columbia, Thailand and the United Arab Emirates. These global activities enable Koelnmesse to offer its customers bespoke events and leading regional trade fairs in a variety of markets, thus creating the foundation for sustainable international business. Koelnmesse is also ideally positioned in the field of food technology with its leading international trade fairs Anuga FoodTec and ProSweets Cologne and its global network of satellite events.
ANUGA 2023 PLACES THE FOCUS ON SUSTAINABLE GROWTH AS ITS KEY THEME
Decision of the Anuga community strengthens the current discussion on the theme Sustainable Growth taking environmental and climate aspects into account
"Sustainable Growth" is the key theme of Anuga 2023. The Anuga community decided this in the scope of a digital communication campaign. As an international trading platform and trendsetter, the leading global trade fair for food and beverages is thus placing one of the central themes of the industry on the agenda. The emphasis lies on different issues, such as for instance how the area of tension between economic growth and sustainability can be conciliated in the food section, which facets sustainable growth offers and which solutions and approaches are globally possible. By addressing "Sustainable Growth" Anuga is also placing the focus on the commitment and the solutions of the industry with regards to environmental and climate-related aspects. These and other topics are not only covered in the 10 trade shows, they will particularly be discussed in the scope of Anuga's event and congress programme.
The worldwide food industry is facing major challenges: With a growing population of around 10 billion people by 2050, there is also rising demand for foodstuffs, particularly for protein. At the same time, the threat of global climate change, water and energy shortages and the loss of biological diversity are putting pressure on the agriculture and food industry. Economic and humanitarian effects, such as disrupted supply chains as a result of the Ukrainian/Russian conflict as well as increasing energy and food costs are aggravating the situation further. The need for product innovations and solutions that will sustainably improve the worldwide food system, is greater than ever.
This is precisely what Anuga is picking up on with this year's key theme "Sustainable Growth". The leading global trade fair of the food industry will be complemented by an ambitious congress and event programme and offers many opportunities for networking. Thanks to new partners such as the EIT Food, Europe's leading initiative for food innovations, the most important issues of the industry will be addressed and innovations presented and discussed in the scope of conferences, workshops, experience areas and speaker sessions. The emphasis will be on themes like the realisation of sustainable development goals (SDGs), the transparency and traceability of supply chains and products, more climate-friendly production, resource-saving raw material cultivation, food waste as well as ways towards a circular food system. Technological progress also plays an important role, because this is often a driver of innovative ideas and new products.
"The key challenge of the future will be promoting economic growth and sustainable development and at the same time making sure that the necessary natural resources are still available. In a time of disruptive change, which is influencing the global market sustainably, together with the exhibiting companies and leading institutions as well as experts, at Anuga we offer the opportunity for an intensive exchange of ideas and solutions. Our aim is to provide an holistic and international overview of approaches for a sustainable food system," explained Stefanie Mauritz, Director Anuga.
The exhibiting companies show what is state-of-the-art within the industry in the scope of the ten trade shows of Anuga. The trade fair currently boasts a high number of applications with 98 percent of the available exhibition surface already booked and is thus confirming its claim of being the leading global trade fair for food and beverages also after the pandemic.
In addition, special events like the Anuga taste Innovation Show or Meet more Meatless and Dairy Alternatives offer interesting insights into sustainable developments. In this way, established manufacturers from the industry also demonstrate how their classic product ranges are further developing and making an important contribution to a sustainable economy for instance through the implementation of regional, purely vegetable-based ingredients or alternative proteins and resource-saving production processes.
Anuga will take place from 7 to 11 October 2023, as usual in Cologne.
OUTSTANDING LEVEL OF REGISTRATIONS FOR ANUGA 2023
World's leading trade fair for food and beverages confirms its powerful international appeal: participating companies from 76 countries
One year before the opening of Anuga, which will take place from 7 to 11 October 2023, the world's leading trade fair for food and beverages can already report an excellent level of registrations. For the successful Anuga concept, "10 trade shows under one roof", this means that well over 90 per cent of the exhibition space has already been booked by participating companies from 76 countries. Bookings are especially high for Anuga Meat, which has an excellent level of participation from national and international key players, as well as for Anuga Organic and Anuga Fine Food.
"Due to the global uncertainty, we initially anticipated to see greater reluctance when it came to booking. We would have expected registrations to be made much later than in previous years. That is why we're especially pleased with the continued strong interest in Anuga, which is almost on a par with the results seen before the pandemic. Despite the current unpredictability, we are nevertheless seeing many nations planning their participation in Anuga even further in advance. And some even want to expand their presence in order to increase their exports over the coming years," explains Stefanie Mauritz, Director of Anuga.
Following the slightly weaker presence within the meat segment at Anuga 2021 than usual, Anuga Meat is set to have an exceptionally high level of participation in 2023, including national and international market players.
Interest in the national pavilions is high, with the largest country showcases set to include Germany, Italy, Turkey, Spain, Greece, the Netherlands, China, France, the US and Belgium. The organisers are also pleased with the positive signals they are receiving from China and expect Chinese companies to be well represented at the event once again. As things currently stand, the team does not anticipate any major restrictions.
The registrations to date from across the globe confirm that – despite the impact of price increases, raw material shortages and supply chain problems on the current operating environment – numerous countries worldwide are even more committed to Anuga than before the pandemic. Feedback from exhibitors reveals that their goals with their participation in Anuga are primarily to increase their exports and to open up new sales markets. Achieving greater independence with regard to their existing supplier relationships is a further key priority.
It is not just the major exhibiting nations that benefit from Anuga. The event's broad spectrum is what makes the world's leading food trade fair unique. It will showcase products from Albania, Algeria, Indonesia, Iran, Israel, Japan, Jordan, Korea, Malaysia, Nepal, Panama, Pakistan and Sri Lanka, among other countries. The organisers are delighted that Ukraine is also planning to present its products at Anuga again.
"The global food and beverage sector is undergoing a radical transition. New supply chains and customer relationships are being built. The international industry players are focusing on the world's biggest food trade fair more than ever before in their drive to set the best course for their business for the next three years," adds Mauritz.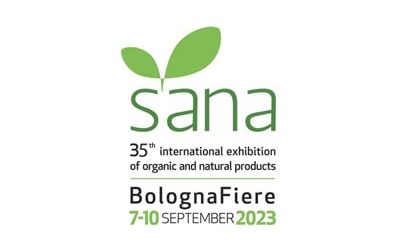 In 2023, SANA, the International Exhibition of Organic and Natural Products, turns 35 years old in a strictly B2B version, aiming to…
read more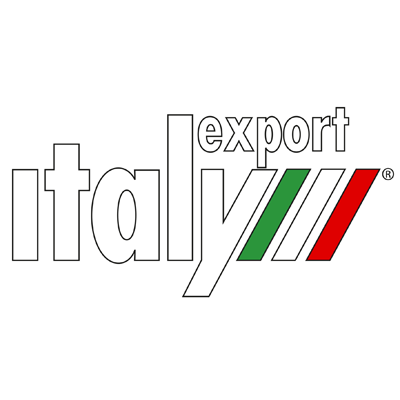 GIDIEMME s.a.s.
Via Ettore Fieramosca 31
20900 Monza (MB) - Italia
© GIDIEMME s.a.s. - All rights reserved - P.I. 05498500965