Antico Forno della Romagna srl
Via I. Golfarelli, 78
47122 Forlì FC

Tel. +39 0543 722876
info@bassini1963.com
Our secret: the recipes
Bassini1963 is a historic bakery born in the early sixties that boasts a long history that speaks of tradition, genuine ingredients and wise processing techniques. Through a path of continuous research and innovation has gradually developed, until it reached a technical production capacity that can satisfy the most demanding customers, while maintaining the character of craftsmanship and quality.
Through a daily commitment made of constant care throughout the production process, Bassini is able to remain faithful to its nature, ensuring the authentic flavor of its bread every day.
This is the philosophy that guides today the entire AFR group, born from the acquisition by Orienta Partners together with a group of investors including FAI and Indigo Capital, in 2018, of the company Antico forno della Romagna (better known as Bassini1963). In 2019, with the acquisition of the Glaxi Pane brand, the AFR group became a point of reference in the frozen bakery sector for the GDO (Bassini) and Ho.Re.Ca (Glaxi Pane) channels.
From nature to you
The quality of Bassini products is the result of many small daily gestures:
ORIGIN: in order to guarantee the best ingredients every day, the selection takes place while they are still seeds. In addition, only local farmers are chosen who grow the finest, non-GMO products.
TRADITION AND TECHNOLOGY: manual workmanship and laboratories of technological excellence, this is how Bassini products are born. The wise working techniques of the old bakers are followed, and in this way the respect of all leavening times is guaranteed.
TRACEABILITY: in order to always know where and how the grain and all the fruits of the earth used in the preparations are cultivated, a constant commitment is made to control the supply chain.
INTEGRITY AND HEALTH: all product lines are frozen, without the use of preservatives or colorants, since the only natural preservative is cold. In this way it is possible to guarantee a product that is good because it is also healthy, and that offers the same genuineness and fragrance of the old oven.
Bassini products manage to combine flavor and tradition while remaining in line with the latest wellness trends. All the lines of bread, focaccia, pizzas, and many other recipes are made with carefully selected quality ingredients. The historical product of the company, Pane all'Acqua®, is a pillar of Bassini's offer. It is an exclusive recipe, made with quality flour, without salts and fats, with a long leavening and with a special baking on soapstone.
The other leading products are Focacce, classic and Pala romana. The assortment includes tasty focaccia of different flavors (with the addition of carefully selected ingredients) and formats (in a pan, round, flattened, stretched, and others) and the original Roman flat breads. The latter are made through skilled craftsmanship, crushed and filled by hand, and respecting the long leavening time (24h), and then cooked on soapstone, a feature that gives it a unique look and flavor, as well as a soft and crispy texture. Also this line is proposed in different variants (with special flours, added spices or cereals) and formats. The long leavening process, improving digestibility, allows to offer products that combine taste and wellness.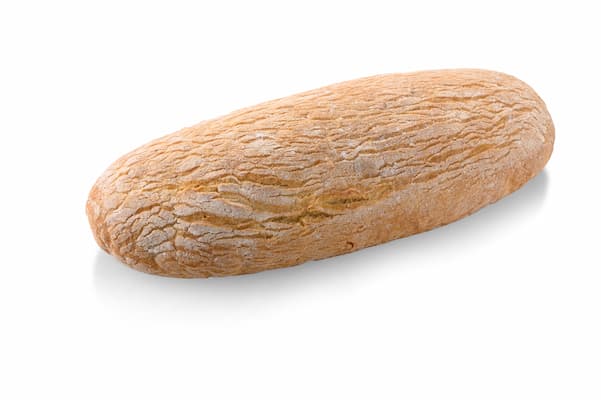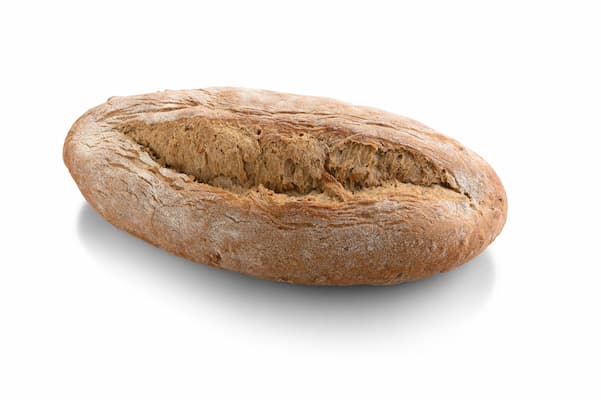 Bassini 1963 has developed an exclusive recipe for bread without salt, the famous Pane all'acqua®. With a long leavening process, baked on soapstone, it combines health and well-being with an unparalleled taste and texture. It can be an excellent accompaniment to delicious recipes, thanks to its crunchy crust and soft crumb. The Bassini Water-Based Bread® line also includes other versions enriched with special flours, such as spelt flour, KAMUT® Khorasan wheat and Senatore Cappelli flour, all with reduced salt content.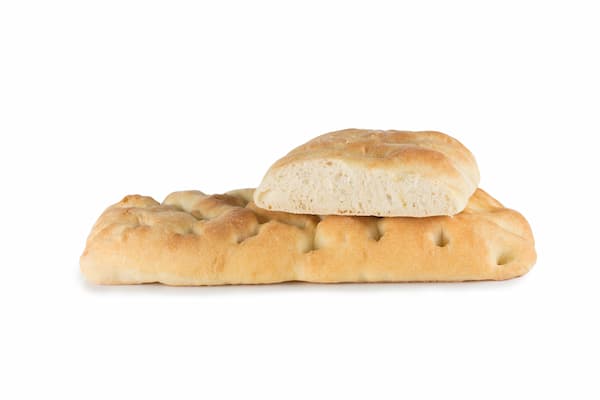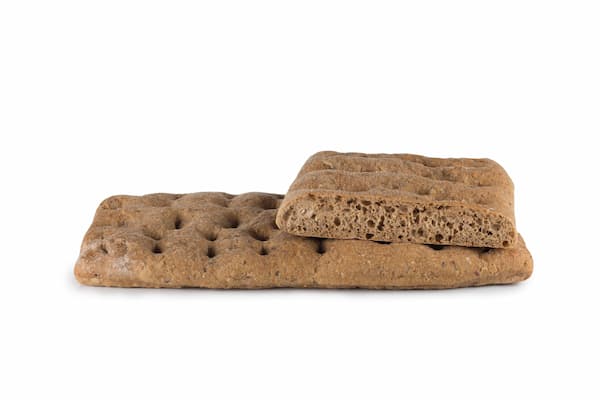 Bassini Roman flat breads, flattened and seasoned by hand with extra virgin olive oil, are highly hydrated focaccias (they contain 80% water compared to flour), with a long leavening process and cooked on soapstone. This guarantees highly digestible products.
In addition, the soft and crispy texture and the use of only natural and genuine ingredients, make them suitable for tasty recipes. The line also includes the focaccia alla pala romana with cereals, which compared to the classic version, includes the use of a tasty mixture of seeds and cereals. A good and healthy product, which contains all the fragrance of freshly baked bread.
Are you interested in this product?
Contact us for more information
WOULD YOU LIKE TO BE IN TOUCH WITH THE COMPANY?
Our Magazine Italy Export has put Italian manufacturers in contact with foreign importers, distributors and buyers since 1984. We have attended for over 35 years the most important world trade exhibitions.
Click on the following button to be put in touch with the export manager of the company: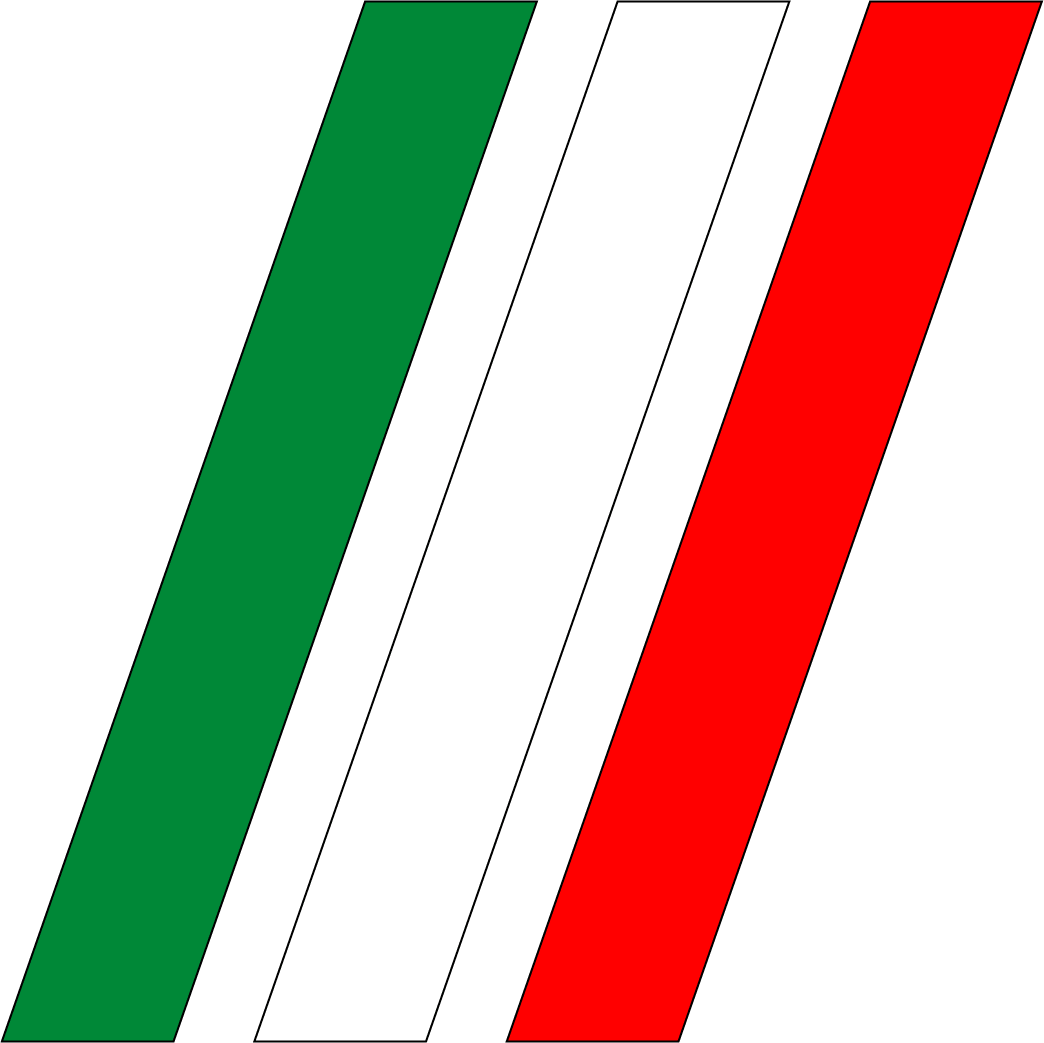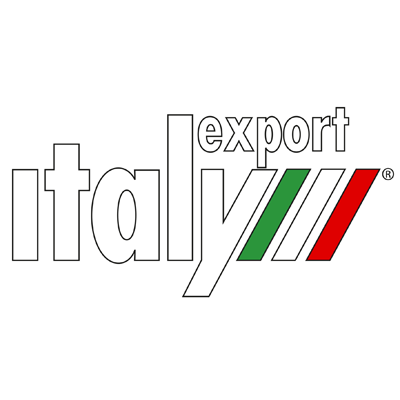 GIDIEMME s.a.s.
Via Ettore Fieramosca 31
20900 Monza (MB) - Italia
© GIDIEMME s.a.s. - All rights reserved - P.I. 05498500965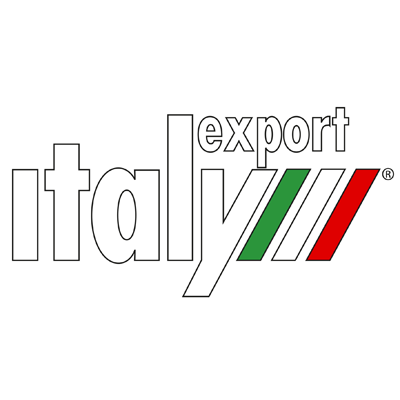 GIDIEMME s.a.s.
Via Ettore Fieramosca 31
20900, Monza (MB) - Italia
© GIDIEMME s.a.s. - All rights reserved - P.I. 05498500965