Antico Forno della Romagna srl
Via Albert Einstein, 21/A
35010 Cadoneghe PD
Tel. +39 049 8873766
info@glaxipane.it
Genuineness, Innovation and Flexibility for FOOD SERVICE & HO.RE.CA.
Taste and authenticity of bread like in the past, safety and efficiency of a modern production reality". This are the summaries of Glaxi Pane's philosophy that guides and allow us since 1950s to grow from a small artisan oven to a dynamic industrial reality of bread making, at the service of Ho.Re.Ca. and Food Service sector.
Firm points of production are certainly the quality of selected raw materials, the variety of the proposal and the ability to innovate, listening to customer requests and markets consumption trends.
100% GENUINE INGREDIENTS
Glaxi Pane products are made from selected and controlled raw materials which are processed with artisanal care and maintained without addition of preservatives, additives, or GMOs.
Simple ingredients and a process that respects the natural times of dough rising without breaking into the bread making process or adding something that can change its authenticity. Only natural and quality elements: from flour to salt, from yeast to extra virgin olive oil.
FREEZING, THE ONLY PRESERVATIVE USED
This method allows you to offer a product that is healthy and always ready to use,with the same fragrance and perfume as freshly baked bread . The freezing technique also ensures maximum efficiency and no leftovers, because the user can defrost the required quantity without wasting fresh bread.
CONTINUOUS RESEARCH AND TECHNOLOGICAL INNOVATION
Our internal research team studies and generates new bread proposals to meet market needs, and to anticipate Innovations, creating cutting-edge and customized products.
An innovation path that means over 8,000 square meters of factories, new silos that allow better efficiency, restructuring of the dough preparation rooms, new 4.0 machines that make traceability easier and safer, facilitating operation and quality of works and improving worker's environments.
BREAD FOR ALL TASTES
17 products Range, over 130 Article References that satisfy many Market demands, Ho.Re.Ca & Food- Service world,  from traditional to the most innovative one.
Everyday Tramezzini, bread for sandwiches, Hamburgers Buns, Rifilati, Carré, Soft Rolls, Pizza Base, Focaccias… Vegan line and many other Varieties are prepared, baked and frozen to reach Bars, Restaurants, Catering and Transformers. With the certified guarantee of quality that the company has chosen to ensure constant and safe quality for catering professionals.
• Production base on HACCP Standards
• ISO 9001:2015 certification Standards
• IFS certification (International Food Standards)
• Authorization for Organic, Vegan & Halal products.
The peculiar characteristics of the production processes and consolidated experience allow us to be a reliable partner to create new Bakery products. Unique and customized products, starting from choice of ingredients to clean and private label meeting the customers requests in terms of quantity Lead time.
Light, soft, elastic to be worked in total freedom and adapt to the bartender's creativity and imagination: from rolled up, to Venetian to triangular. To make gourmet sandwiches, a wide choice of recipes, flavors and cut sizes is available.

Round and soft. The simple dough with few ingredients and the type of processing guarantee its softness and delicate flavor suitable for making gourmet hamburgers. NEW concept of fast food.
Wide variety of burgers and Buns, from classics one to Brown with Cereals, Corn, Vegetable Charcoal, to Venere Rice. Variety of formats from the 50g Mini Hamburger to the 180g Maxi Hamburger, Diameter from 10 Ø to 18 Ø, available single Pre-cut and double cut.

Glaxi Pane Crustless bread, suitable for Maxi Club sandwich and Maxi toast and other creative inspirations.
Many variety from Multigrain, to whole grain, to Brown, turmeric, available in various formats, slice measures and thickness.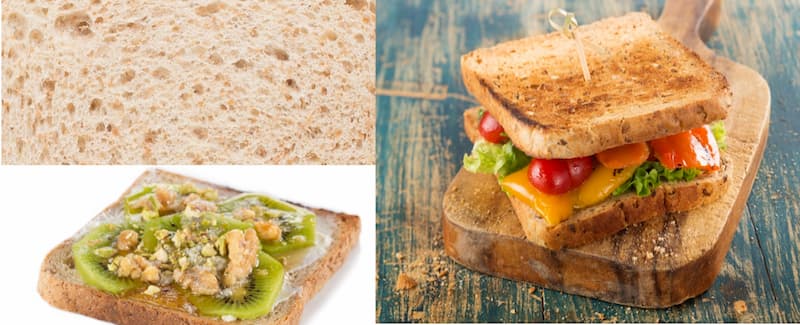 Characterized by a soft crust and soft texture, the Glaxi Pane sandwich is perfect for Breakfast, appetizer, club sandwiches and toasts.
Not only in traditional white version but also whole wheat, Multigrain and Vegan. A base to create multi-layer sandwiches, classic or gourmet.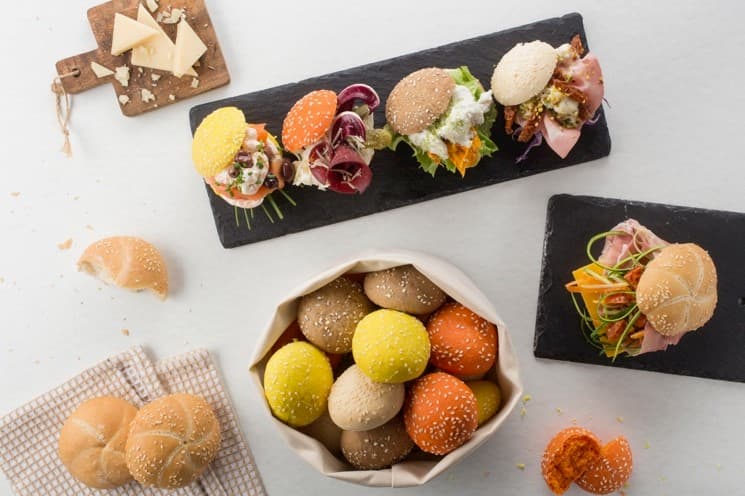 Small Bocconcini 25g. – 35g., Kaiser 35g. – 65g. and sticks in line with market trends. A variety of flavors, colors, and tastes strictly all natural thanks to the vegetable ingredients such as cereals, spices, dried fruit. Ideal for the Restaurant basket and for tasty snacks.

From the Italian tradition, handcrafted PIZZA and FOCACCIA prepared with only selected ingredients and 100% Italian flours. Ideal both to accompany dishes and for aperitifs, or as a snack. Practical and functional, ready in a few minutes, with the fragrance of the freshly baked product.
The focaccia and Focaccine in different weights from 80 gr to 450 gr, are also a tasty base to be stuffed with imagination and to create sandwiches or small snacks. While the pizza bases are ideal to fill to create your own personal Pizza flavor.
Are you interested in this product?
Contact us for more information
WOULD YOU LIKE TO BE IN TOUCH WITH THE COMPANY?
Our Magazine Italy Export has put Italian manufacturers in contact with foreign importers, distributors and buyers since 1984. We have attended for over 35 years the most important world trade exhibitions.
Click on the following button to be put in touch with the export manager of the company: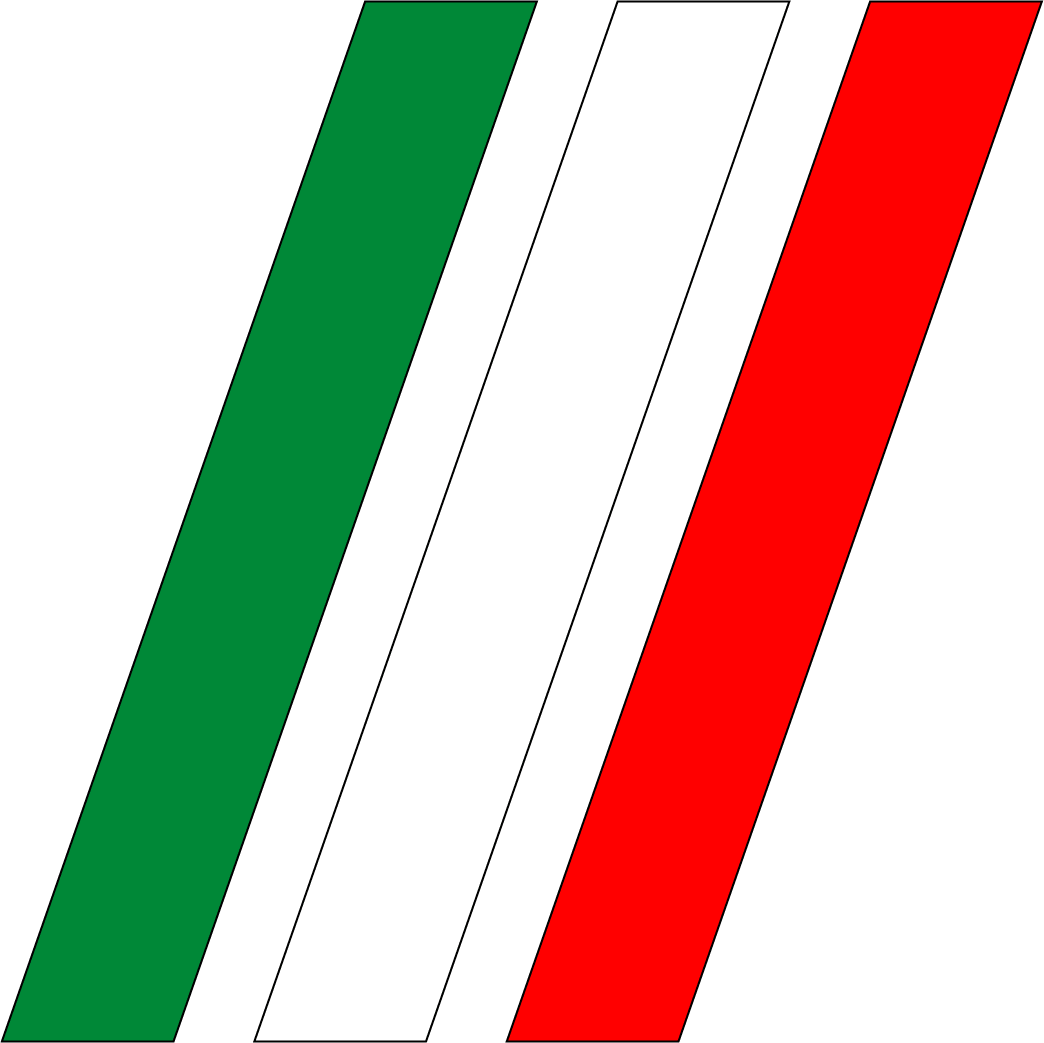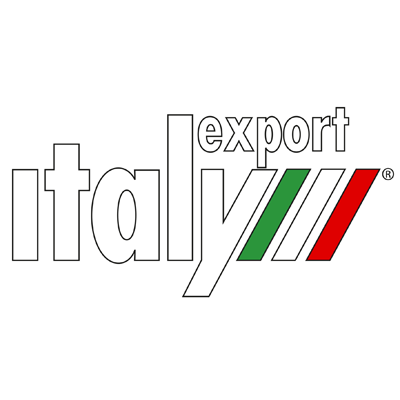 GIDIEMME s.a.s.
Via Ettore Fieramosca 31
20900 Monza (MB) - Italia
© GIDIEMME s.a.s. - All rights reserved - P.I. 05498500965